Jeremiah Juntunen spent a mid-December morning sifting soil and digging through layers of sand and clay along the reservoir at Coleto Creek Park until he reached water.
By the time lunch rolled around the 10-year-old Crain Elementary fifth-grader had a lot of knowledge to share.
"Plants need certain types of soil to live, and the water that they're near can either destroy the plants or help them grow. Also, there is water underneath us," he said. "Isn't that cool?"
Jeremiah is not the only one who went home that day with cool, new facts and a greater understanding of how the natural world works.
He was one of about 75 Crain fifth-graders who visited the Coleto Outdoor Classroom, where Victoria schools have partnered with the Guadalupe-Blanco River Authority for interactive environmental education.
"We try to get fifth-grade students out here because that is when they take their first science STARR test," said Cinde Thomas – Jimenez, GBRA's environmental education administrator. "We put together activities to really address specific (Texas Essential Knowledge and Skills), so that it will really help them come May when they take their test."
GBRA's environmental education staff works closely with science curriculum coordinators in the Victoria school district to design activities that will prepare students for annual STARR exams, which test them on standards set by the State Board of Education.
"It good hands-on experience for them," said Casey Tovar, a fifth-grade teacher at Crain. "Like soil is actually a fourth- grade TEK or standard, but we cover it in fifth grade because when they go to take the STARR it is third through fifth- grade, so it's a good review for them to have this opportunity."
In addition to soil studies, fifth graders in Victoria schools learned about water safety, natural resources, modeling and landforms at the park during the fall semester.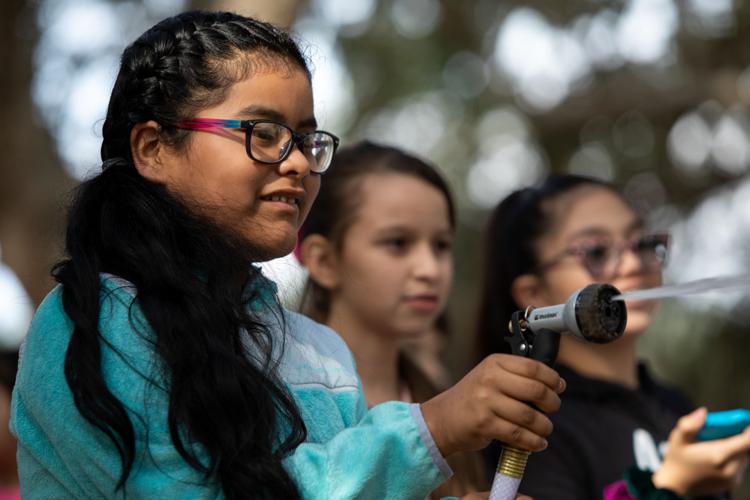 Beth Hudson, a volunteer with the Texas Master Naturalist Mid-Coast Chapter, helped students attach weights with string to turbines made of paper plates and plastic cups during the natural resources session. The students powered the turbines with blow dryers and water hoses and used stopwatches to compare hydropower and wind power.
The water hose was a crowd favorite. Valentina Rodriguez, 11, watched intently as water propelled the turbine she and her classmates made.
The gush of the hose reminded her of a game she played when she was little and made her think about energy in a new way, she said.
GBRA's environmental education programs heavily rely on volunteers from the Texas Master Naturalist organization, which is sponsored by Texas Parks and Wildlife and Texas A&M AgriLife Extension Service.
Members have to complete a minimum of 40 hours of field and classroom training for initial certification, and annually dedicate eight hours to additional advanced training and 40 hours to volunteer work.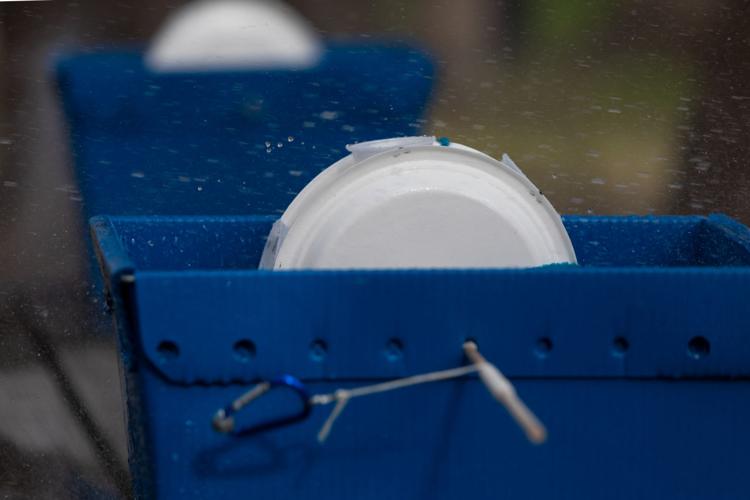 "We always kind of partner with the Master Naturalists because they are a Godsend," said Thomas – Jimenez. "There are only really a few of us (with GBRA) who do education for 10 counties, so when we start putting together programs we really need other people to teach."
Members are not only well-informed volunteers, but also dedicated to outreach, education, and community service benefiting natural resources and environments, said Wilfred Korth, the chairman of the Mid-Coast Chapter's communication committee.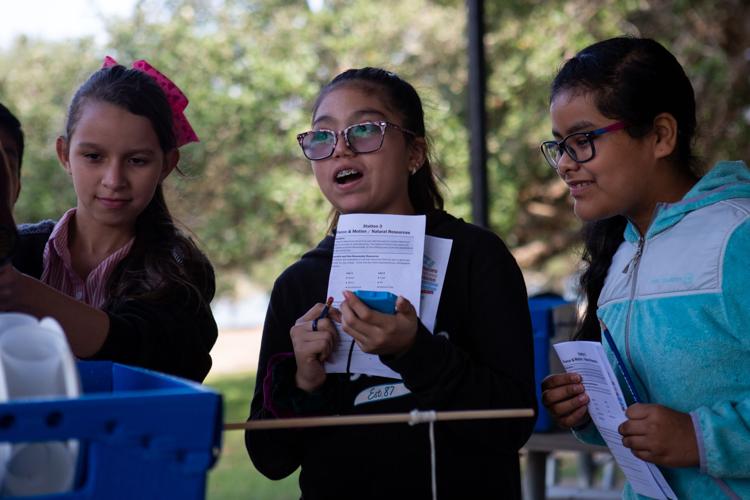 Hudson particularly enjoys sharing her knowledge about the issue of plastic pollution while volunteering with children.
"You're producing waste as you eat lunch," she candidly told the students during lunch. "Let's leave no trace that we were here."
Her goal is to encourage children to take responsibility in protecting the environment, she said.
"My mission is not political," Hudson said. "It is that we can do better and we can teach our kids that they can also do better," she said.