Instead of finely polished oak pews, it's metal tables covered in zebra-striped tableclothes. Instead of spare Bibles and hymn books, it's bottles of Louisiana hot sauce, salt and pepper.
Ask any member of the Bethlehem Baptist Church congregation and they'll tell you when it comes to worshiping God, location doesn't matter.
"I love it because I'm still serving God," said Summie Thomas, a member of the church since 1965.
When Hurricane Harvey hit in August, it damaged mostly everything in its path, including Bethlehem Baptist Church on South Depot Street.
"When I looked at it, I wanted to cry," Thomas said. "But I believe that whatever happened, it happened for a reason, and if God's in the midst, well, it's going to come out just fine."
The church's sanctuary had to be gutted so mold would not accumulate, said the Rev. A.L. Prince. So in the meantime, the church had to seek a temporary place of worship.
Ricky Mumphord, co-owner of Mumphord's Place, immediately volunteered his barbecue restaurant. Mumphord said he grew up in the church; that it's like a second home to him.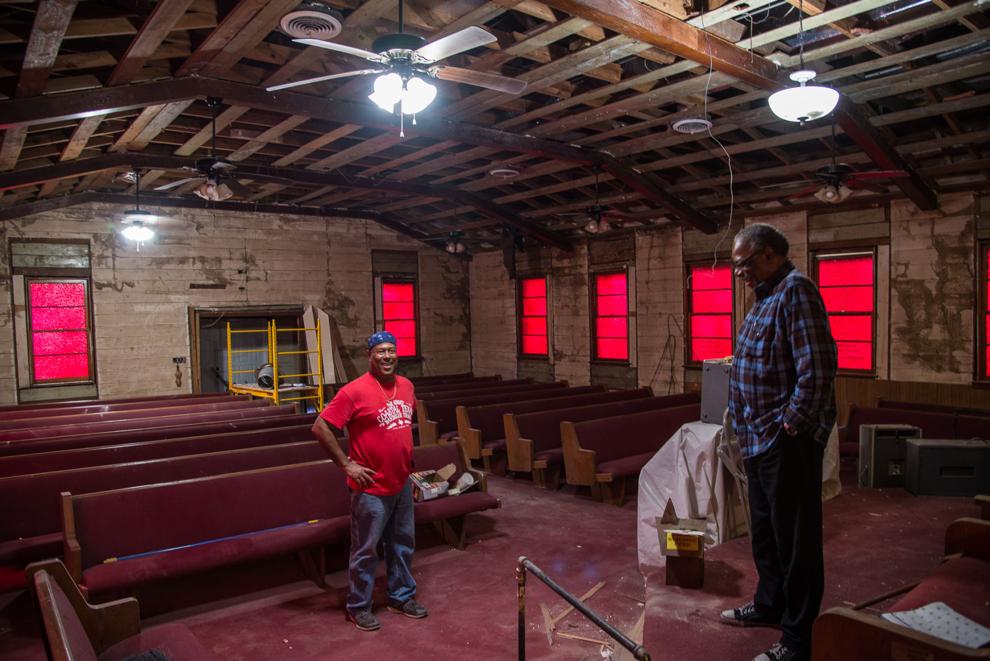 "God has no particular place to worship – we're all having a good time there," said Prince, who has been the pastor for 26 years.
The service begins with singing, usually led by Thomas and her sister, Dorothy Cunningham. Prince said they use instruments in the sanctuary, but while service is at Mumphord's, it's all a cappella.
Mumphord said he hopes the Bethlehem sanctuary will be restored and ready for use by summertime.
"By next hurricane season," he added with a chuckle.