Seafarers live an isolated, often lonely existence far away from their homes, loved ones and friends on ships that traverse the world. In the process of earning a living, they also help keep the world economy afloat.
The holidays are a time when feelings of homesickness and loneliness can run especially high. For this reason, Rhonda Cummins, a retired Calhoun County extension agent, is working to bring Christmas at Sea to the Port of Point Comfort for the first time this year.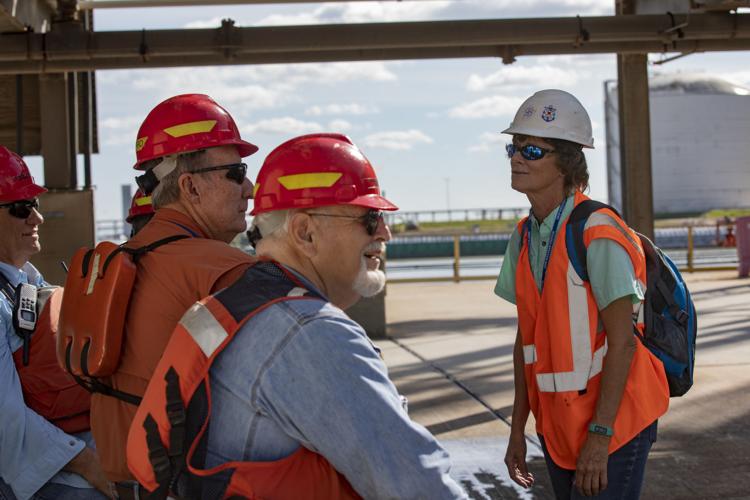 Christmas gift programs are well-established at many deepwater seaports around the world, including nearby Houston and Galveston. Volunteers donate paper or plastic shoe boxes filled with items that benefit sea travelers. The items might range from necessities such as shampoo and soap to luxuries such as microwave popcorn and earbuds for electronic devices. And the volunteers wrap the boxes in holiday paper.
Cummins first learned about Christmas gift programs for seafarers during her time as a crew member on a 200-ton tourism vessel on the Mississippi River, so her passion for the service stems from her own experience.
"All of my experience was in the United States, but they come from any country, and sometimes they do not know the native language," she said. "They are not in their country. They are foreigners, strangers in America, and it was much easier for me."
Christmas at Sea transcends the material things included in the boxes. "It lets the guy far away from home feel remembered," Cummins said.
Cummins will collect the gift boxes from five locations spread among Victoria, Port Lavaca and Palacios, and she will distribute them to the ships as they enter the port throughout the month of December. The captains may choose to give the gifts to the crew members immediately or save them to hand out on Christmas Day.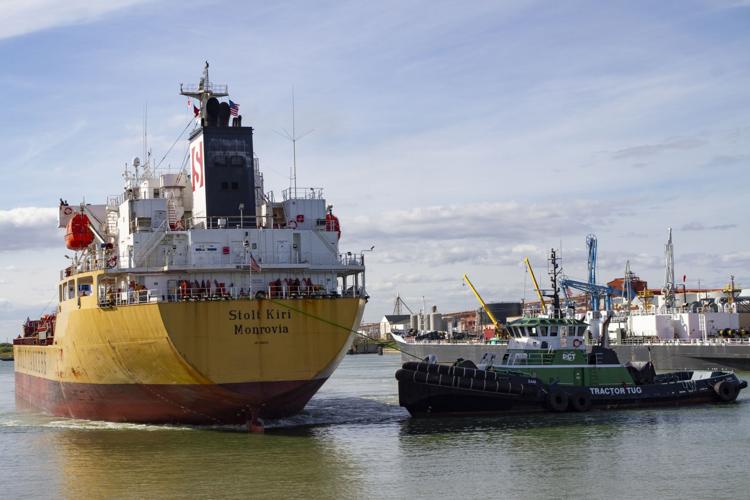 Since 2004, Cummins has personally made numerous gift boxes each year for Houston or Galveston seaports, and she has recruited groups organized by churches and other area nonprofits as well as individuals to make boxes. She has then delivered them to the ports.
"We already have groups in the area that have been making the boxes every year for the past 10 years," she said. "Churches like to do outreach, and it's Christmas."
Cummins' aim has always been to someday start not only a Christmas at Sea program in Point Comfort but also an ecumenical seafarers' center. The Port of Point Comfort is the only deepwater seaport in Texas without such a center. The centers offer crew members time away from the ship, fast internet service, food and drinks, ministry and recreation such as basketball, pool or ping pong. Since her retirement, Cummins has found the time to start making her dream a reality.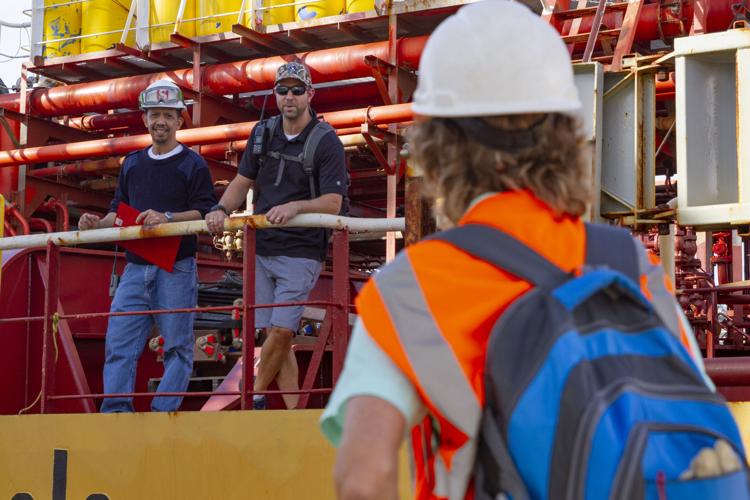 "This is not just a Christmas program but an ecumenical center with services for these guys while they are in port," she said. "Christmas is the crown jewel that helps to raise awareness and get the project in front of people so they know what they can do to help."
The goal is to form a 501(c)(3) for the seafarers' center in January in partnership with the Apostleship of the Sea, a nonprofit agency of the Catholic church, and other groups interested in helping expand services. The Apostleship of the Sea offers the Eucharist and the sacramental and spiritual support of the church to the people of the sea.
Cummins is looking for a location for the center in Point Comfort, but transportation is her first priority. Until the center is established, a van would allow her to shuttle the seafarers to the public library where they would find central air and heat, restrooms, free internet service and books. She also could take them to stores to purchase sundries and other items.
In the meantime, she and others are doing what they can without a centralized location or vehicle.
For more than a year, Cummins has been working with Bishop Brendan Cahill, not only the bishop of the Catholic Diocese of Victoria but also the Bishop Promoter of the Apostleship of the Sea for the United States.
"I offered to develop the Apostleship of the Sea presence in Point Comfort as I worked to create an ecumenical center," Cummins said.
In January, she attended the Introduction to Seafarers' Welfare and Maritime Ministry in Houston with support from the bishop and the Rev. Tommy Chen, pastor of Our Lady of the Gulf Catholic Church in Port Lavaca.
"This was an amazing training opportunity that included online facets as well as a week at the Port of Houston," she said.
In April, Cummins visited the first ship at the Port of Point Comfort on behalf of the Apostleship of the Sea.
A few months later, Cummins met Capt. Krzysztof Walczak, 44, of Poland, master of motor vessel Brattingsborg, when he docked his general cargo ship in Point Comfort. Walczak spends an average of four months each year with his wife of 19 years and his 14-year old daughter in the small, inland town where they live. He has worked at sea for 20 years, and he has spent almost 10 of those years as captain.
More companies are installing better communication equipment onboard for improved communication with families than they did a decade ago, Walczak wrote in an email. However, the seamen are still away from their families and friends, so emotionally, they feel lonely and suffer from homesickness. He also noted the mental challenges associated with living in close quarters for long periods of time.
Seafarers' centers, along with economical transportation to them, provide crew members with an escape in port cities, he wrote. They can relax, have a beer, play pool, contact their family members by phone or internet, and purchase necessities and souvenirs. Many centers offer books and DVDs either for free or exchange, and internet and telephone cards are very popular, he continued. And they can pray in the chapel.
"On many ships, I met seamen who asked to be allowed to go for a Mass when the ship was in port on Sunday," Walczak said.
Cummins said she does not promote any one faith in her service to seafarers.
"So many faith traditions come together to support seafarers because it fits so nicely with what we do," she said. "It's living the Beatitudes. No matter what their traditions are, we live out our faith, and it helps them."