It's the simple things that Devan Orsak is grateful for this Thanksgiving.
A bed. Kitchen appliances. A shower. The ability to wash dishes.
After two evictions, three months of homelessness and a lengthy search for housing, Orsak is thankful to be able to provide a stable home for her seven children. It's a 1970 single-wide that's missing proper flooring and furniture – but it's still a roof over their heads.
"I get to make it my home," said Orsak. "I get to paint it whatever color I want."
The Victoria Advocate recently wrote about Orsak and her seven children, ranging from ages 5 to 17, who spent the late summer and early fall bouncing between motel rooms. When the mother didn't scrape up enough cash for a motel, the family slept in her minivan.
After Hurricane Harvey damaged one-third of Victoria's apartments, the search for an affordable rental home was long and frustrating for Orsak. But after the story published, a number of people came forward to help her, ranging from a woman who donated a laundry basket full of household goods and coloring books to another Victoria resident who gave them clothes and blankets.
On the Sunday before Thanksgiving, for example, Laverne Williams spent the afternoon gathering canned food, a turkey and other household goods to take to Orsak's home.
A longtime member of the First Baptist Church of Victoria, she said her congregation usually provides families in need with food baskets around the holidays.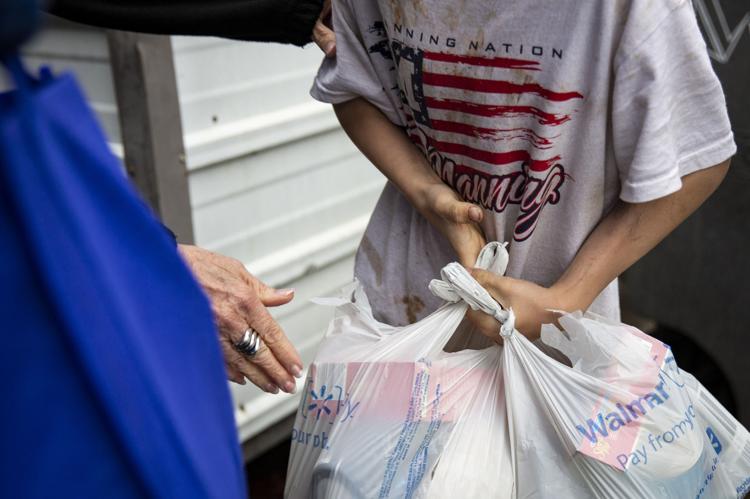 When Williams arrived to deliver the turkey, Orsak's children came out to greet her, stepping across the cold, wet ground with bare feet to help carry the donations inside. Before leaving, Williams asked to pray with the family, then turned to some of Orsak's youngest children and asked, "Can I have a hug?"
After the children, Orsak and Williams hugged goodbye, the mother said she planned to start cooking Wednesday and share it with other people experiencing homelessness in Victoria. During her time without housing, she befriended many of the people living on the street as well, she said.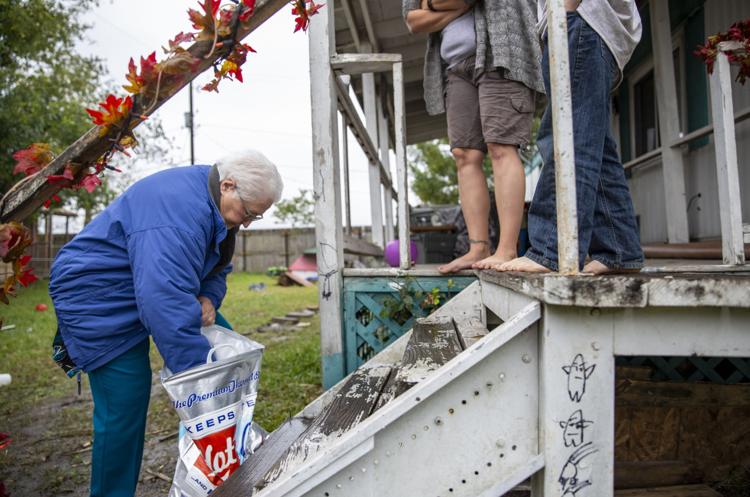 For Orsak, and other people who become homeless, there's usually no single cause to blame. Instead, their situations involve a complicated mix of factors – like childhood trauma, underlying mental health conditions, substance abuse disorders, health issues, poverty and a shortage of affordable housing.
In other words, there's usually no easy fix.
But communities can – and should – take steps to help families climb out of poverty, said Kim Pickens, former president of the Victoria Area Homeless Coalition. If people in Victoria want to make an effort to help, they can volunteer or donate to organizations such as the Victoria Area Homeless Coalition, Community Action Committee of Victoria and Mid-Coast Family Services.
She said people can also contact the Texas Homeless Network, a statewide advocacy group, to learn how to lobby state lawmakers to pass legislation that helps families step up the economic ladder. Making meaningful change will require examining ways to combat systemic failures, like a lack of access to affordable housing, mental health care or living-wage jobs.
"You kind of need to work backward – what are your problems?" said Pickens. "And then you look back to say, 'How can you address those things?'"