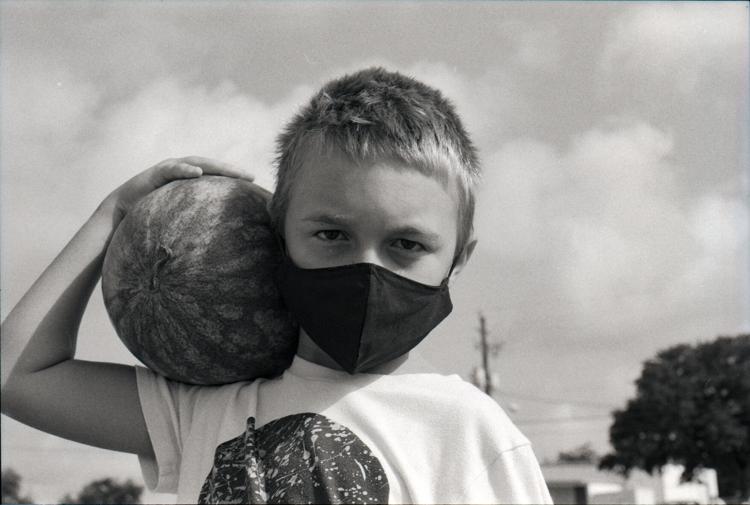 Black and white film photography may seem like a dead art, but it's making a return to photographers weary with the fast and furious nature of the digital age.
I discovered the magic of film photography and the wonder of the darkroom in high school. My photography teacher taught us how to shoot film, process negatives and how to make prints with an enlarger. I continued building on my background with film when I got to college, which in truth offered me the best foundation in photography that I could have ever had.
The process of shooting film with a camera that is fully manual requires you to understand the mechanics of light hitting the emulsion on film. With black and white film, the process is further complicated with a necessary understanding of how colors will translate to the monochromatic tonal range.
I acquired a collection of film cameras, from 35mm to medium format, in my early 20's. And when I was still a hobbyist, one of my favorite things to do was grab my film cameras and wander around making pictures of strangers, friends, objects, anything. Now I shoot exclusively digital for my professional work and my film cameras have remained on a shelf collecting dust for years.
So, when I came across John Valdivia's film photography work, it was a breath of fresh air.
The local coffee shop entrepreneur picked up photography when he was in high school and in college traded a mountain bike for his first film camera: a Nikkormat. In 1996, when his beloved film camera was stolen during a trip to Haiti, he was devastated and didn't touch photography again for years.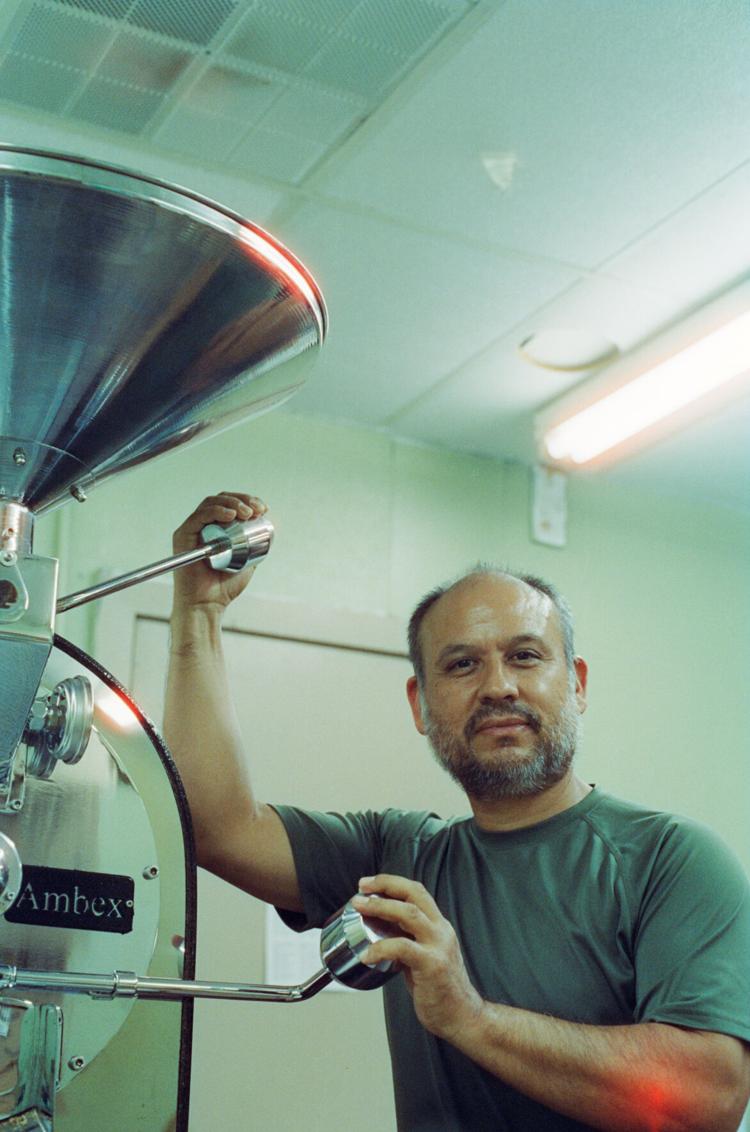 When Valdivia's kids were in high school, he came back around to the art because he wanted to document their activities. And the magic of film reappeared after he was going through his father's, father-in-law's and mother-in-law's belongings after they passed away. He was delighted to come across many photographs and negatives that his parents had taken, which he'd never seen.
"Through all the years, decades, I had these negatives that were still fully functional," Valdivia said about his finding.
Since then, he picked up film photography again in order to leave something tangible and meaningful behind for his children.
"It was such a joy going through pictures that my parents had taken and kind of seeing life through their eyes in those moments," he said.
Film photography forces the photographer to slow down and be intentional about each frame they make. With digital photography, it's easy to fix a mistake by looking at the back of the camera, but with film, a deeper level of knowledge and trust in the process is required. Plus, it's a very visceral experience.
"I get excited every time I feel when the shutter can't advance to the next frame and I know I've got something to look forward to," Valdivia said about finishing a roll of film. "It's childlike."
The process of shooting film can be very exploratory, from understanding what film stocks work best for certain environments to figuring out the limitations of film, how to push those limitations and even discovering film's often forgiving nature.
"Now, I'm starting to learn slowly about what films to use if I'm going out in a certain situation," Valdivia said. "That's a challenging part of it, yet at the same time it's very rewarding."
Valdivia's film photography work paints a portrait of everyday life in Victoria as he wanders around town making pictures of people he encounters along the way. I have always found it curious that most people think they live very mundane lives, but a photographer will always see beauty in the ordinary.
"I start to see the world a little bit differently, in mini moments," Valdivia said about being more observant. "Wondering what that person is doing or does that person even know what they're doing is interesting."
Photography can be a tool for human connection and a means to document moments in time. And the slow process of shooting film allows the photographer to be very present in the moments they are capturing.
"It's almost like seeing life through a different filter," Valdivia said.