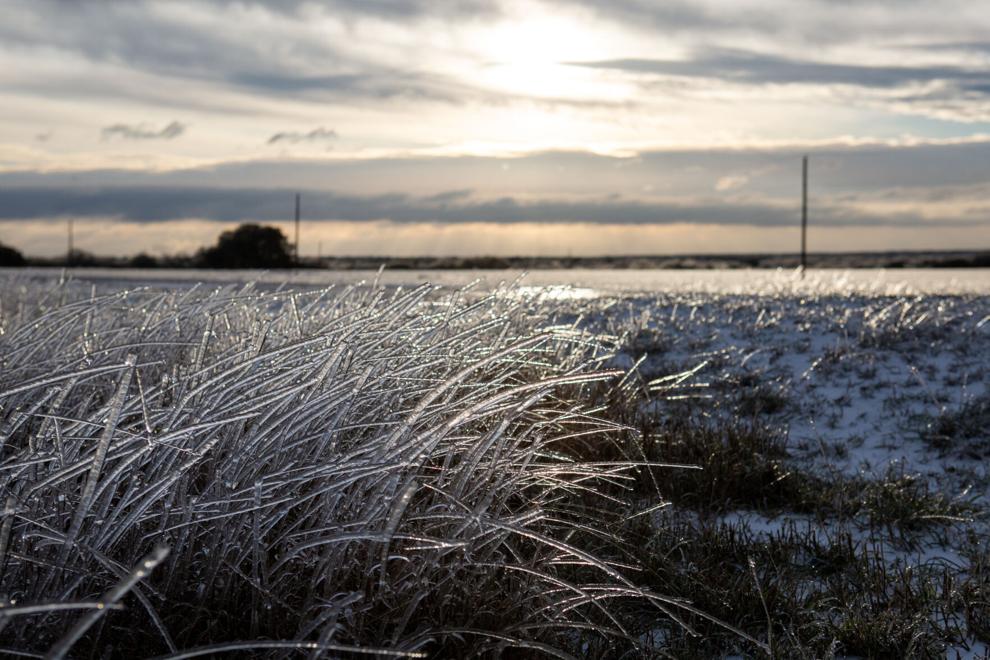 Frozen coastal Bermuda grass sparkled like diamonds as the morning sun peeked through the clouds on Monday. The ice crunched under my tires, and I drove through the open pastures, hopping out to take the occasional photograph. The icy blades of grass like glass moving stiffly in the wind.
I woke up on Monday at 7:30 a.m. to no power, not unlike many of my fellow Texans, which also meant no internet and no water, since I live in the country with a water well.
I knew I wouldn't be able to venture far, with roads frozen and my office in Victoria a 45-minute drive away, so I had already planned to photograph this bizarre weather event from within my small radius in Goliad.
My stepdad and I got the generator running to brew some coffee. My mom took a cast iron skillet outside to cook eggs on top of the propane grill. I sat in my car to charge my laptop using my power inverter while uploading my first batch of images. Luckily, with my training as a photojournalist, occasionally required to work in precarious conditions, I had all the tools I needed to still do my job, even if it would be a little slower on this particular day.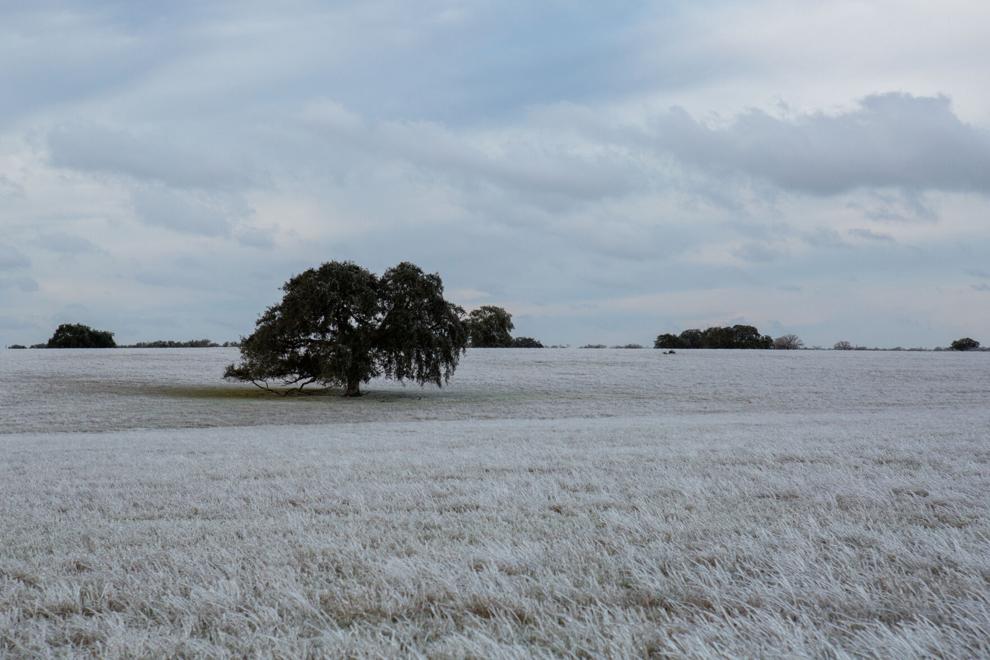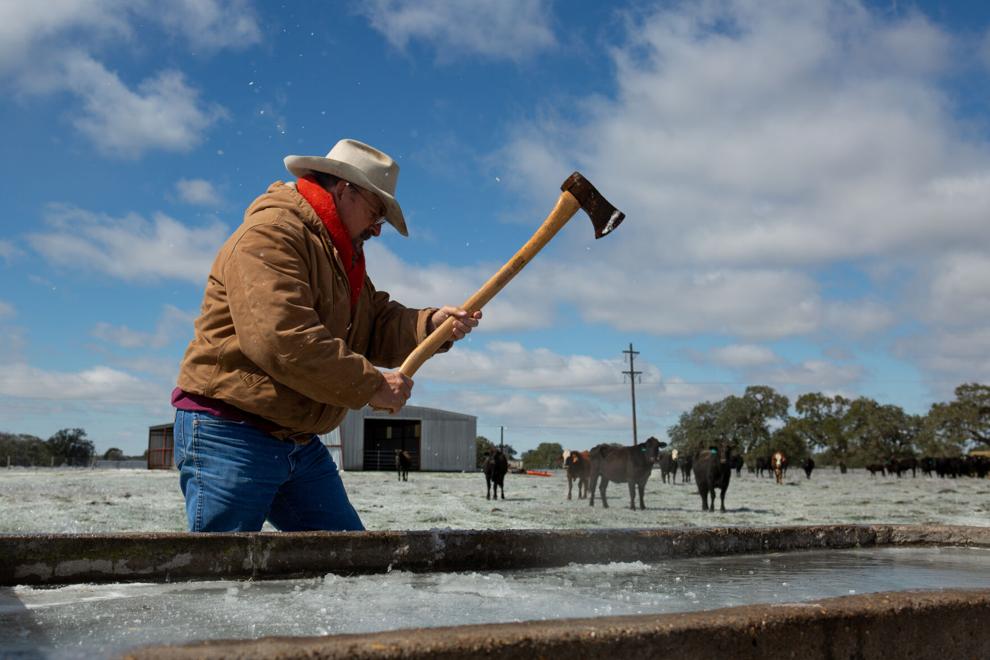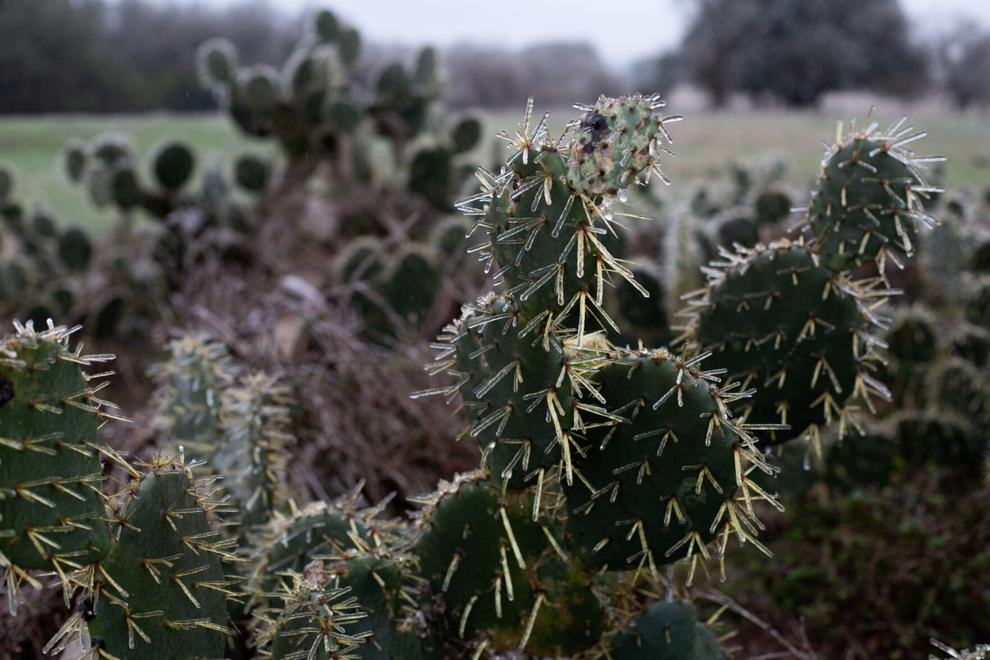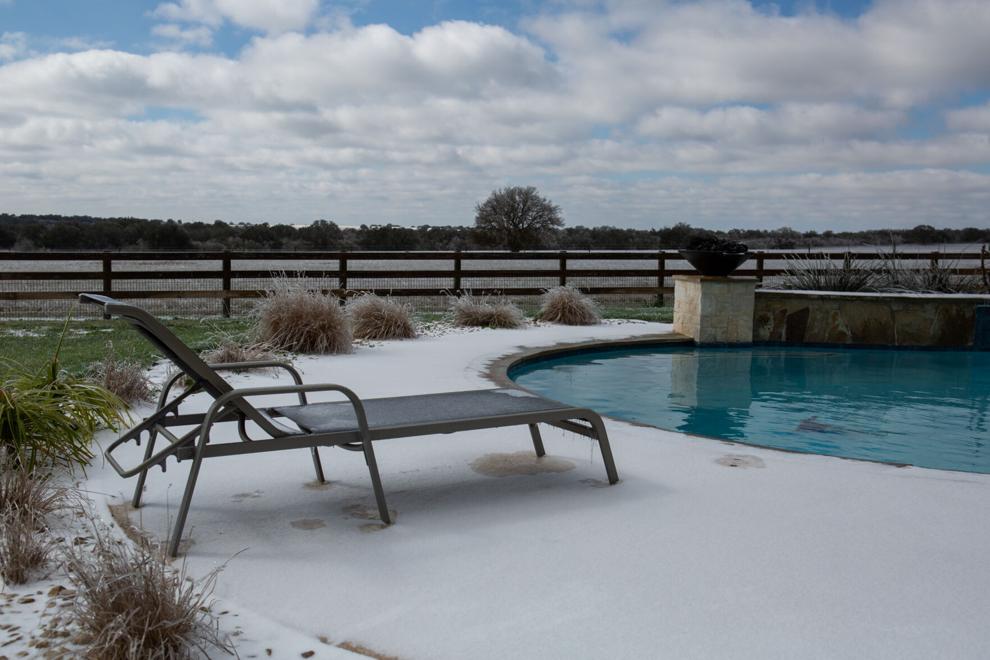 After donning about five layers of clothing, I ventured out again to take more photos. I even tagged along with my mom and stepdad to document them checking on cows, breaking the ice on water troughs for them to drink and putting out cubes for them to eat. These ended up being very newsworthy images because every other cattle rancher in the Crossroads was doing the same things my parents were to take care of their herds in the extreme weather.
We even had a little fun along the way, filming slow motion videos of my stepdad kicking icicles off the fence and prying ice off the gates for ice "saber" wars.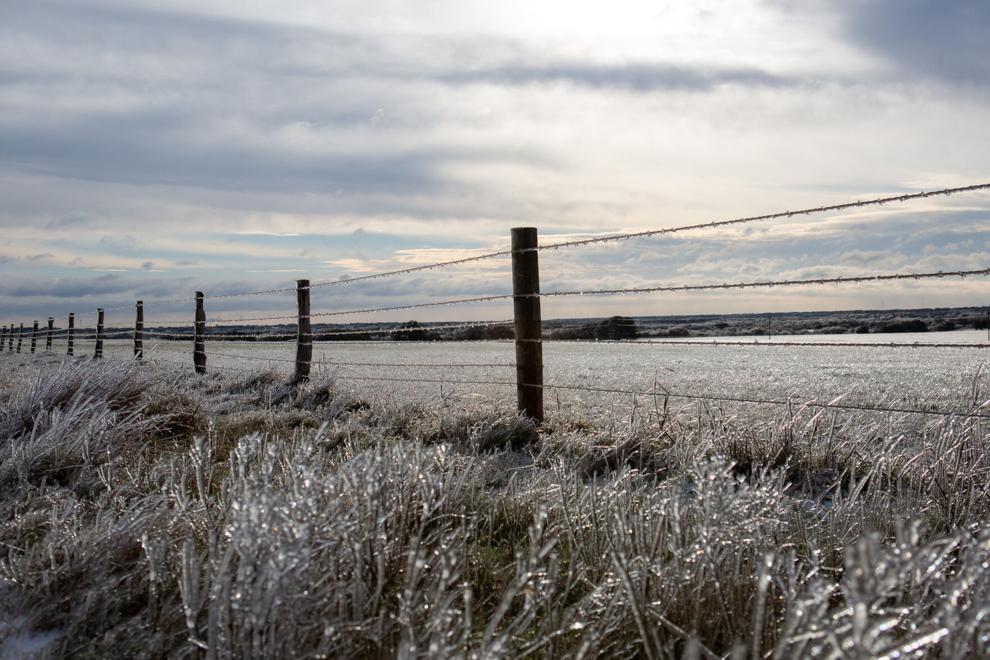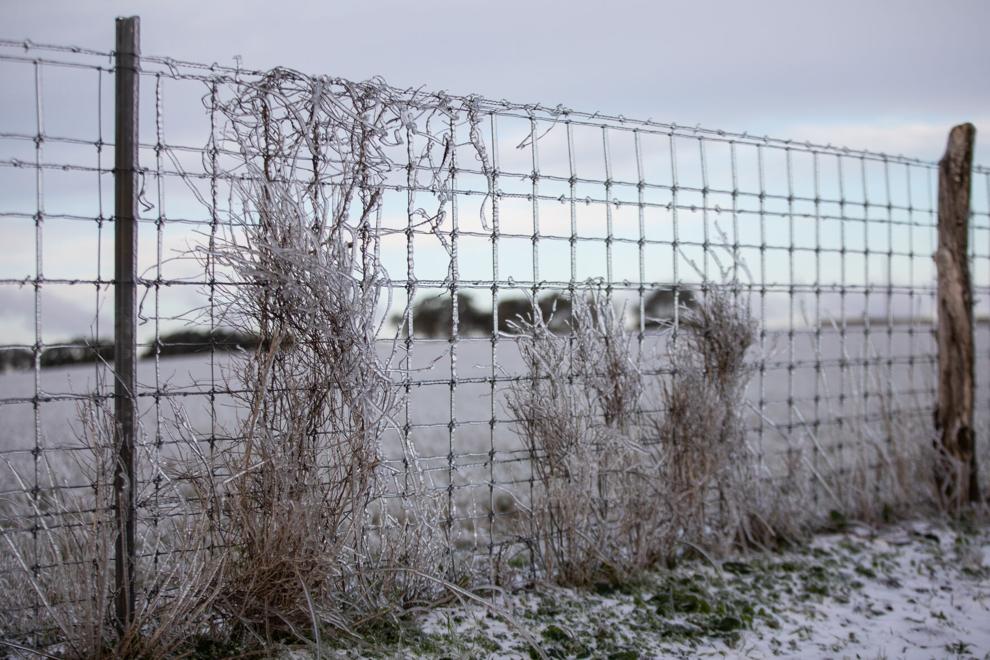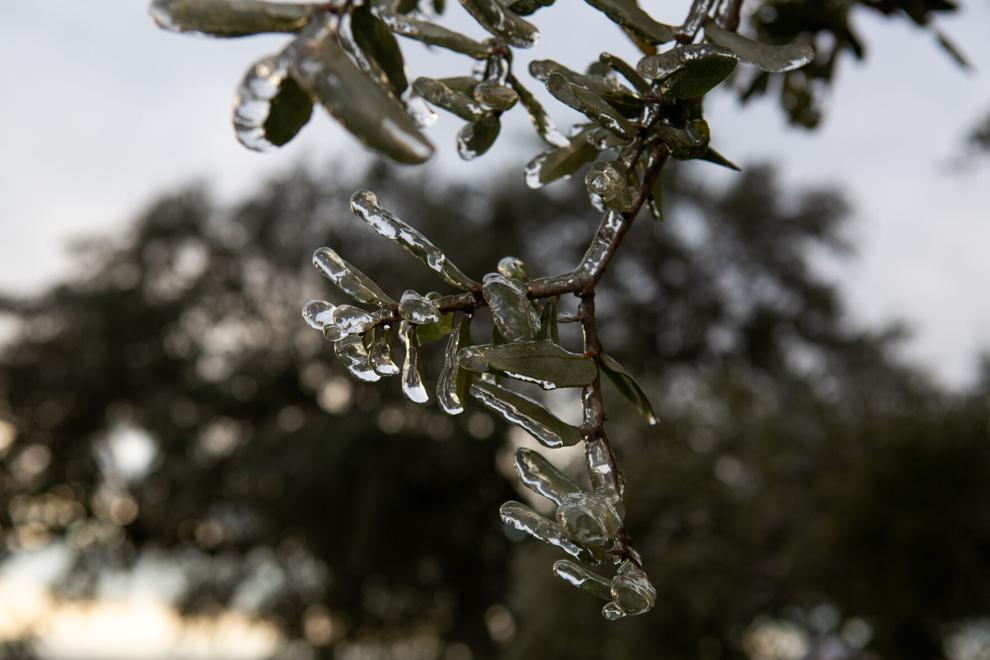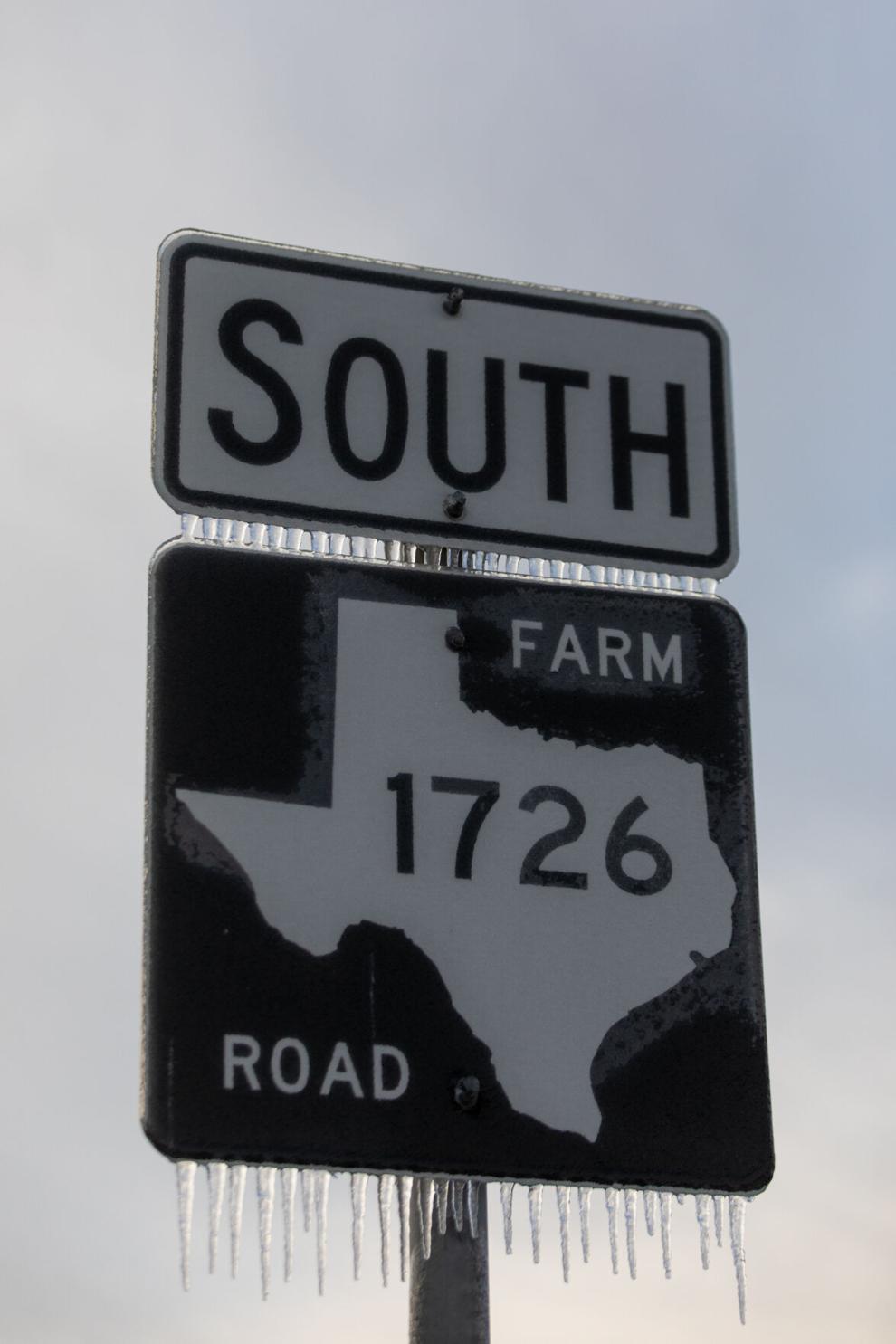 Throughout the day, without modern conveniences and very spotty cell service, I felt myself sort of drawing on my experiences in Botswana. After spending months at a time there on three separate occasions, I felt seasoned in dealing with no internet, no cellular service, no plumbing, no electricity and no heat when the sun went down for days at a time. And in the dead of winter, out in the middle of the African bush sleeping in a tent in sub-freezing temperatures, you figure out how to create a warm cocoon with your body heat under a few thick blankets. And that was just the way things were out in the middle of nowhere. You could take a bucket shower or no shower at all. You brushed your teeth with a bottle of water. Food was cooked over an open fire and you had to use a head lamp to eat. Forget about wearing makeup or fixing your hair; there was no point and no one cared anyway.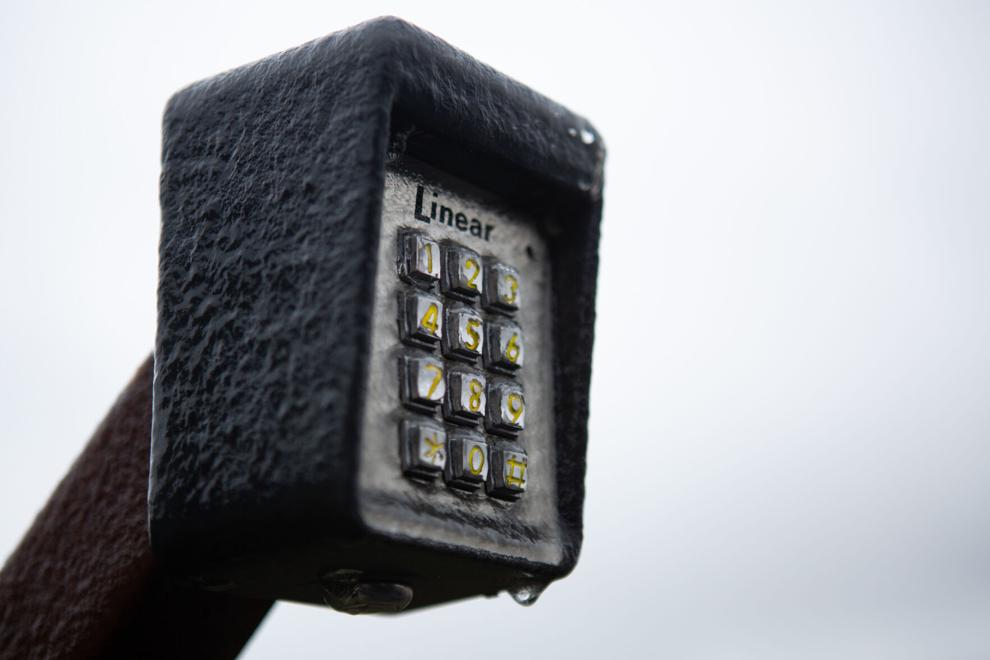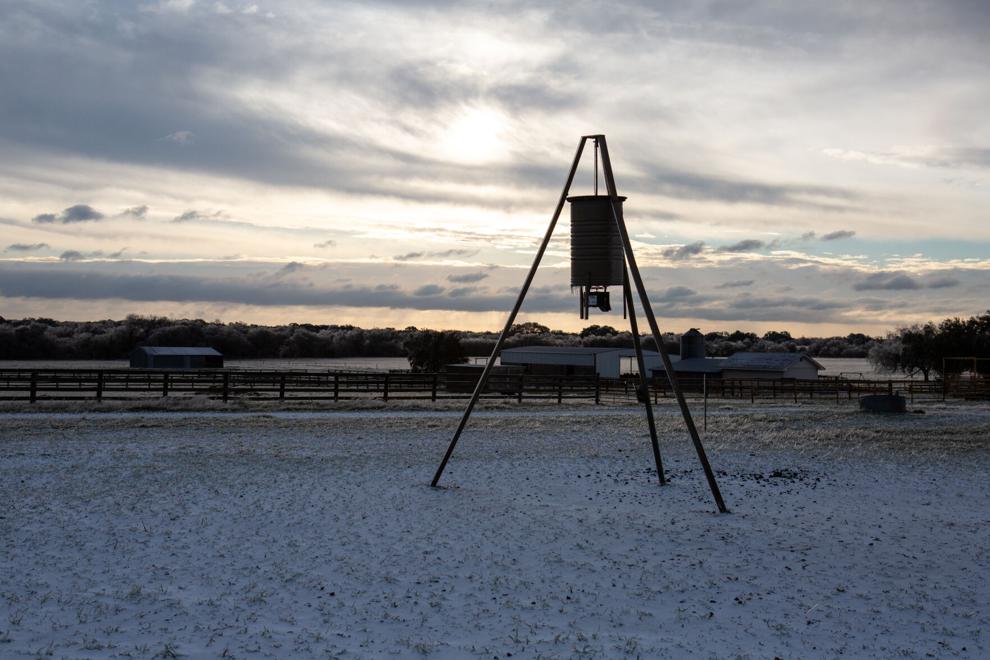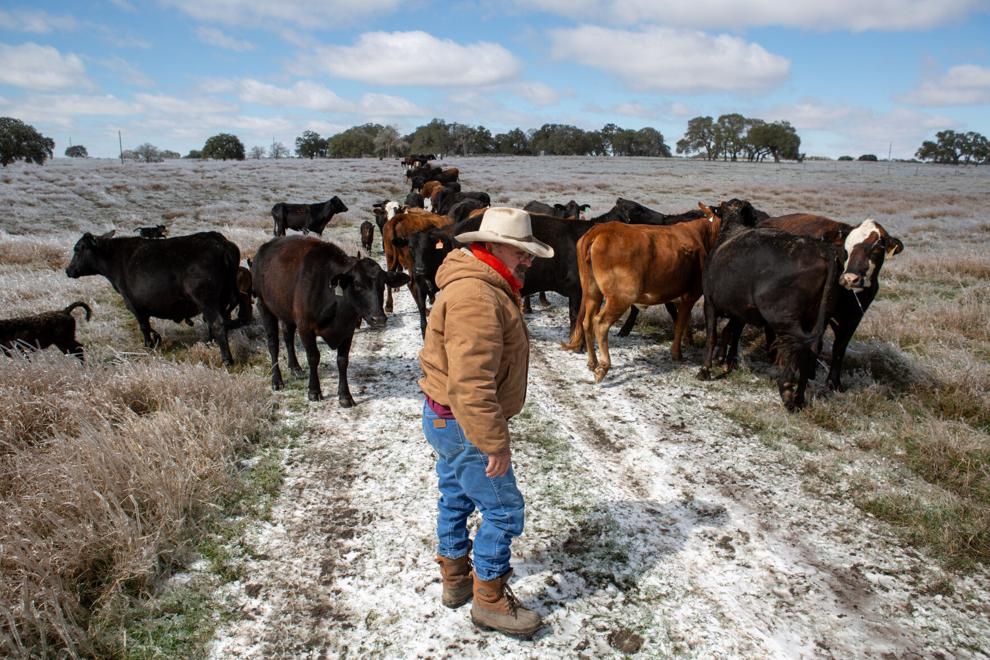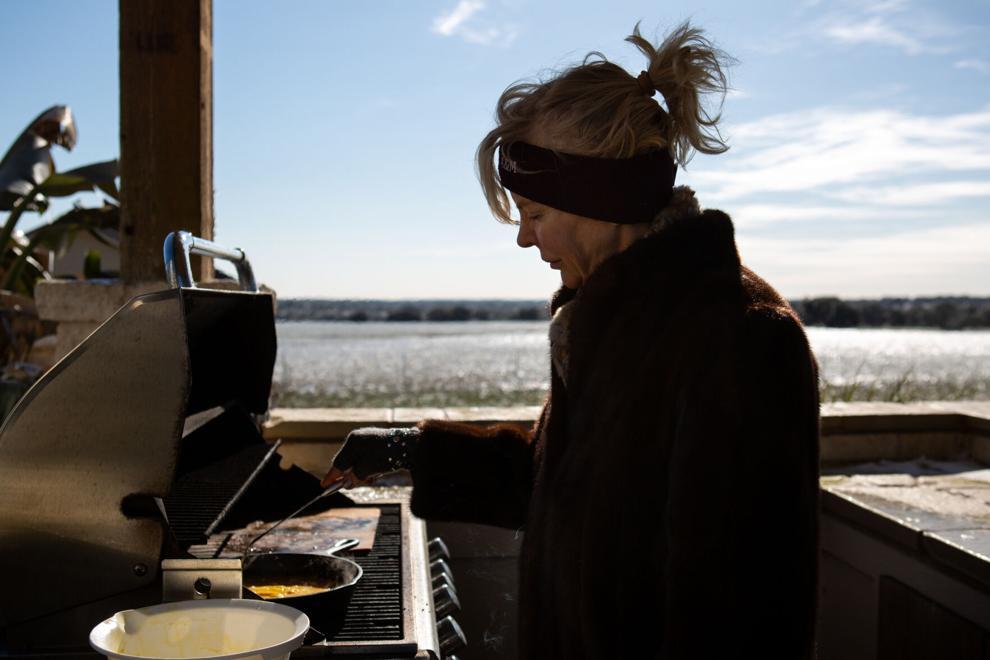 Even though this winter weather event in Texas was different than my experiences in Africa, I felt a little more mentally prepared to "rough it" when I needed to and do my best to make the most of a truly peculiar situation. I have been able to do my job and get my photos sent off for the newspaper, even if it was a little bit of a struggle at times. But despite the challenges, I'm glad I was able to document this important moment from my family's ranch in Goliad with two of the best "assistants" around: my mom and stepdad. At the end of the day, we had each other and that's what mattered the most.