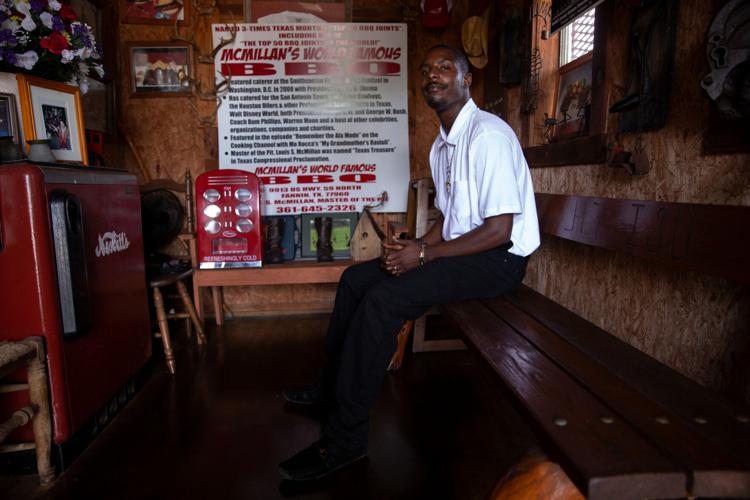 FANNIN — On his second day of work, Johnny Smith cooked 180 steaks, along with brisket, chicken and sausage, all at the same time.
Five years later, Smith, a pitmaster-in-training, is now in the running to take over the legacy of Louis McMillan, owner of McMillan's Bar-B-Q whose career in the business has spanned nearly 50 years.
At the age of 74, McMillan still goes to his barbecue restaurant every single day, working with his apprentices and reviewing customers' orders. In his free time, he sits on a bench holding a whip, swaying it back and forth making lines in the gravel as the smell of burning oak, mesquite and pecan wood engulfs him.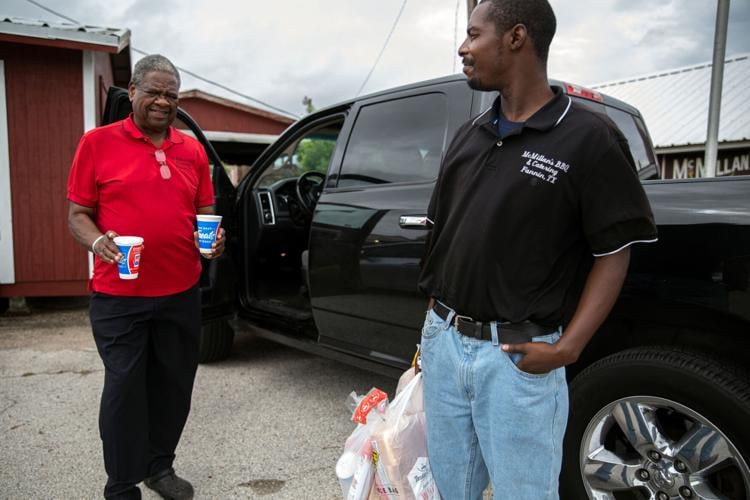 He remembers everything about his customers, down to the meat they ordered months ago.
"I wanted to do something that would catch a lot of people," McMillan said. "Food service catches a lot of people — people gotta eat."
Over the years, McMillan has been featured on TV shows, won numerous awards including Top 50 BBQ Joints in the World by Texas Monthly in 2013 and catered the Smithsonian's Folklife Festival in 2008 on the National Mall in Washington, D.C.
In 2008, McMillan started a pitmaster class where students could learn the craft of barbecue over the course of nine months. The course comes with a hefty price tag of $50,000 per student and only a handful of people have received McMillan's Master of the Pit stamp of approval.
In addition to learning how to cook several different types of meat, students must display knowledge about seasoning, how to buy meat, how temperature affects different types of meat, bacteria that can affect cooking and how to sanitize and be clean at all times.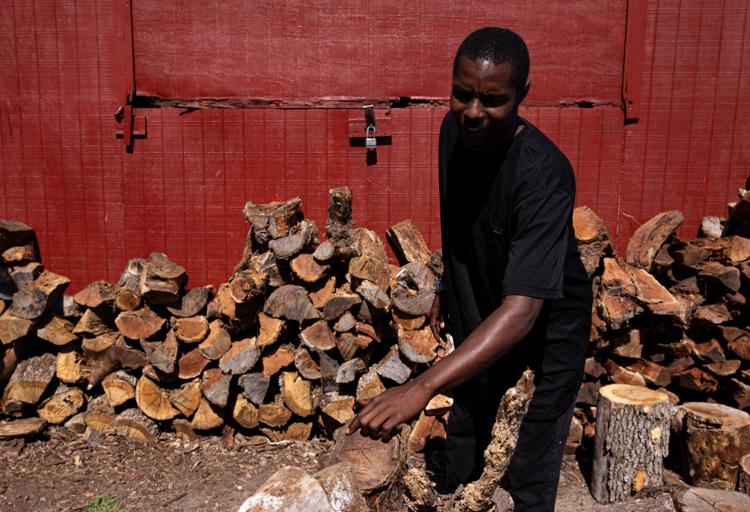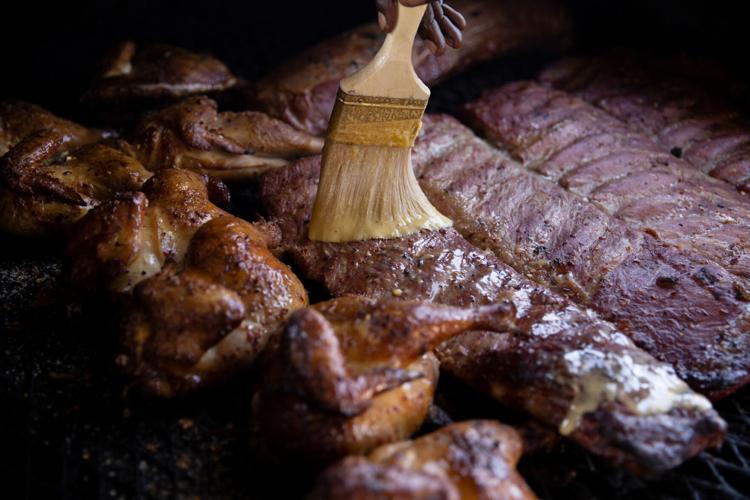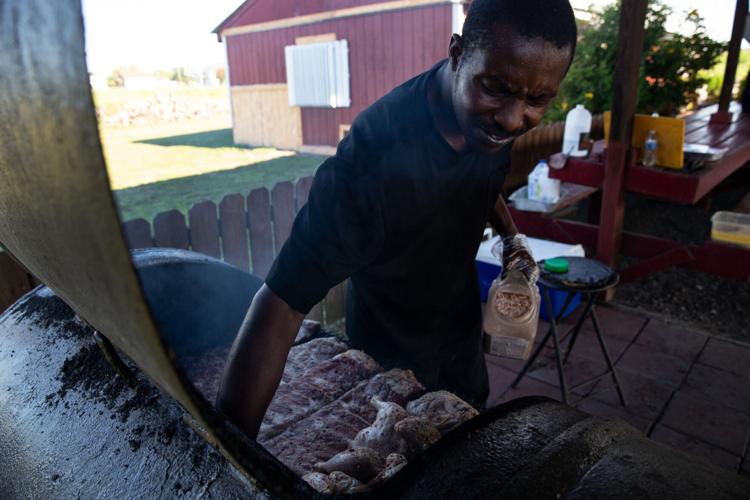 McMillan said when he first met Johnny Smith, of San Antonio, some problems stood in the way such as Smith constantly challenging him on tasks and his inability to listen. But despite the rough start the two had, McMillan said he saw something in Smith and allowed him to become his student.
"He didn't have the cash to pay me," McMillan said. "But I saw a need that for this young man to go anywhere, he needs to learn the craft."
Smith currently works from Monday to Friday in a warehouse for H-E-B but every Friday, the 29-year-old makes the two-hour drive to Goliad to work for McMillan where he stays with his fiancé Stacey Quintero and her mother Josie Quintero, who is the manager at McMillan's Bar-B-Q.
Smith never knew his own father. He was shot and killed by his uncle during a dispute when he was just 3 months old.
"All I could do was cry," Smith said. "That's all I could remember was crying the whole day."
Smith had never worked at a restaurant before coming to work for McMillan. As a teenager, he said he worked odd jobs for money and had a dream of becoming a professional basketball player.
"But as I was growing up, I made some bad decisions," Smith said. "So one bad decision led to another and I'm like 'Oh man, I'm done.'"
Now as an adult, Smith has found a mentor in McMillan. Not just a mentor in meat, but also a mentor in life.
"I took Johnny under my wings when he came here," McMillan said. "But I knew I had to get the street ideas out of his mind. He just needed a hand — someone to reach out and give him that discipline, that understanding."
As a veteran who served in Vietnam, McMillan approaches his class with a strict sense of discipline and rigor, teaching Smith about the virtue of hard work.
But out of all the rules, McMillan said he has one that stands above the rest: love what you do, and do what you love.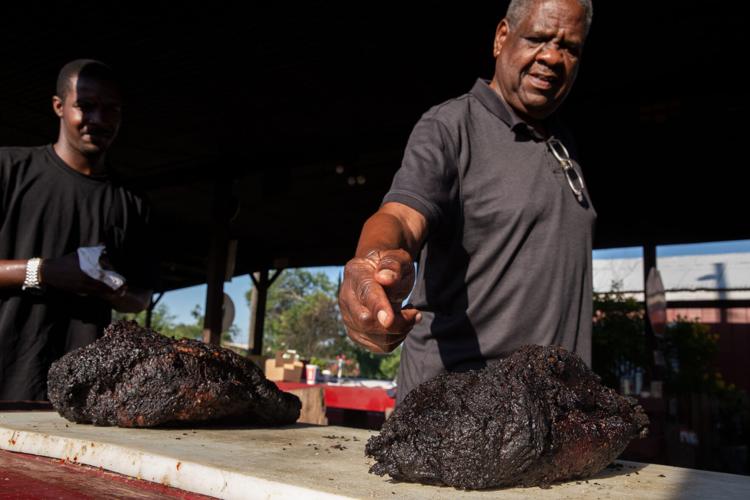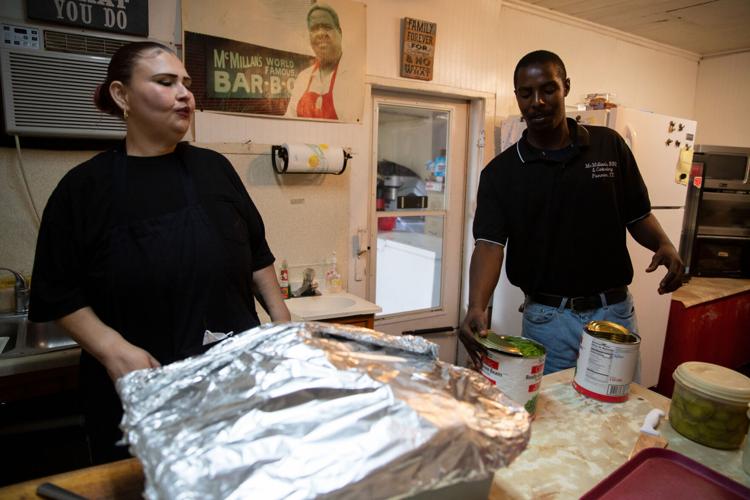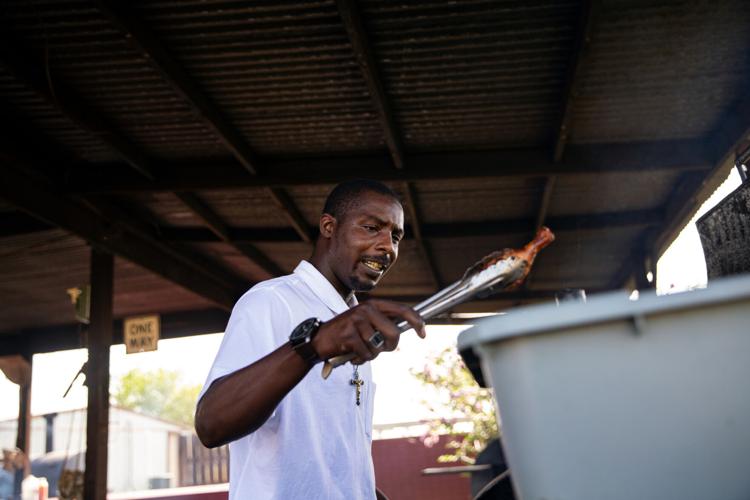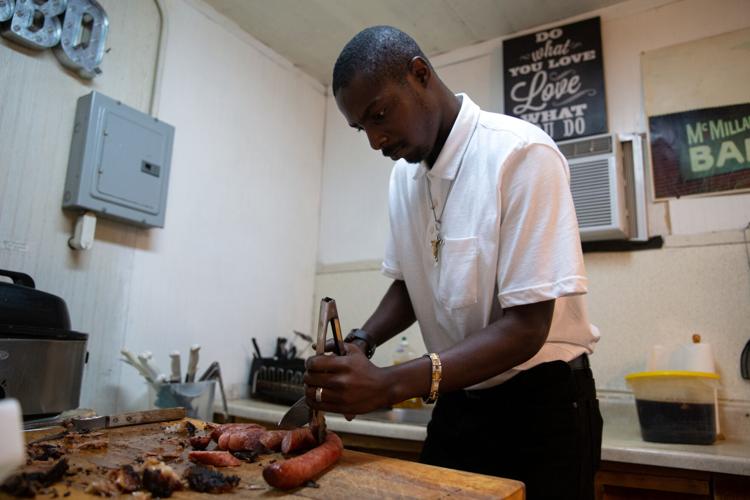 Smith said he recalls being frustrated and getting into arguments with McMillan when he first started working for him because he was not used to having a male figure in his life telling him what to do.
"With me not having a father, it's kind of weird because I'm a grown man but I got another dude over here, he's just trying to look after me," Smith said. "So that's what changed me, that's the reason I come to work: I come to barbecue, but I come here to make sure (McMillan) is doing all right."
After working on the pits for two years, Smith said his relationship with McMillan really began to take shape. He said he was sitting on his sofa at home one night when he realized he had a true passion for barbecue.
Though every day of work is different, a few things remain the same: Smith arriving to work at 5 a.m. to fire up the pits and looking out into the darkness with the smoke around him while thinking about how his life has changed, he said.
Now, working several meats on different pits comes second nature and for the first time in his life, Smith has not one, but three bank accounts after McMillan encouraged him to open one up.
"He's shown me the way of life, showing me what work really is," Smith said. "Life is like a book, you write your own book."