It takes a matter of seconds for Brandy Marek to vaccinate someone against COVID-19.
By now, Marek has done this hundreds of times. A swipe with an alcohol pad to clean the skin, a squeeze of the arm, and some pressure to inject the vaccine into the muscle.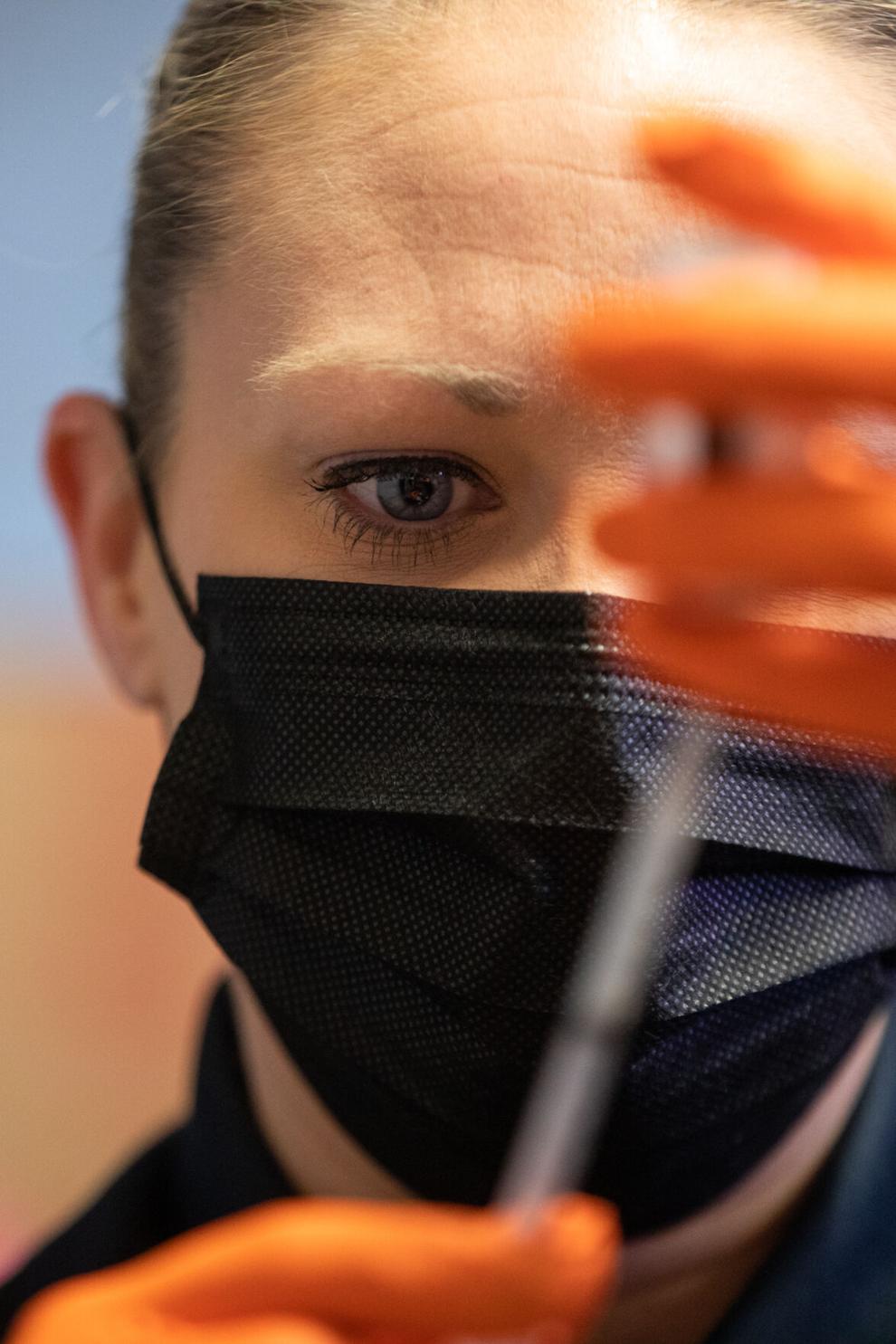 The simple shot is an emotional moment for many of the people who receive it. Many have spent the last year isolating in their homes, skipping family gatherings and church on Sundays to try and stay safe.
Marek, a firefighter and paramedic with the Victoria Fire Department, has vaccinated hundreds of people with their first doses of the COVID-19 vaccine. Soon, she'll have vaccinated thousands. The 37-year-old is part of a team of Victoria health care workers who are the last piece in the vaccine distribution chain and the crucial final step to getting shots in arms. She and the dozens of other local vaccinators are still in the early days of the most ambitious vaccination effort in modern U.S. history. They're tasked with getting a COVID-19 vaccine to every American adult who wants one and doing it as quickly as possible to curb the pandemic that has killed more than 470,000 Americans and upended the world.
The Pfizer and Moderna vaccines, both currently approved for emergency use in the U.S., offer excellent protection against serious disease caused by SARS-CoV-2. Clinical trials for both vaccines showed they prevented serious disease from COVID-19 about 95% and 94.1% of the time, respectively.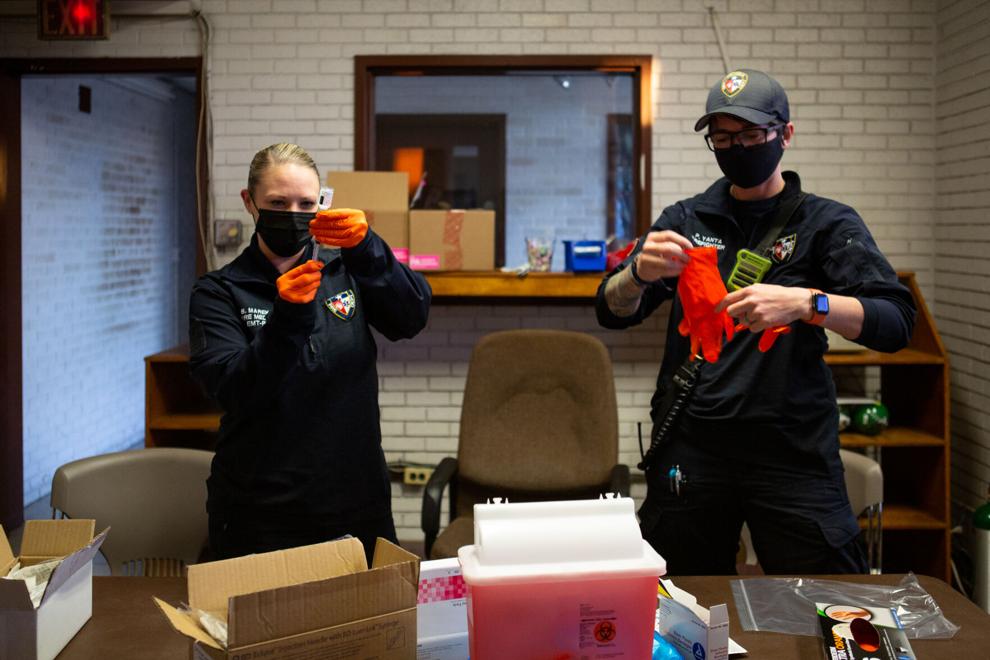 Marek is one of the fire department's lead vaccinators, and in the coming months she'll spend her days off "sticking" dozens of people a day at Victoria's vaccine hub.
"Every person that has come and sat in my chair is so excited," Marek said. "'Cause I always tell them, your arm might be sore for a couple days, and they're like 'I don't care.' Everybody's so happy."
Marek remembers a woman crying as Marek vaccinated the woman's father. For many, getting the shot feels like the first step forward after a long, isolating and uncertain year, Marek said.
Marek's role as a vaccinator is part of the Victoria Fire Department's plans to assume a greater responsibility as a public health agency. The department ran its first free flu shot clinic last year to bring vaccines to Victoria residents without homes or without stable income. The department hopes to offer similar clinics with the COVID-19 vaccine when it becomes available to the general public later this year, said Fire Chief Tracy Fox.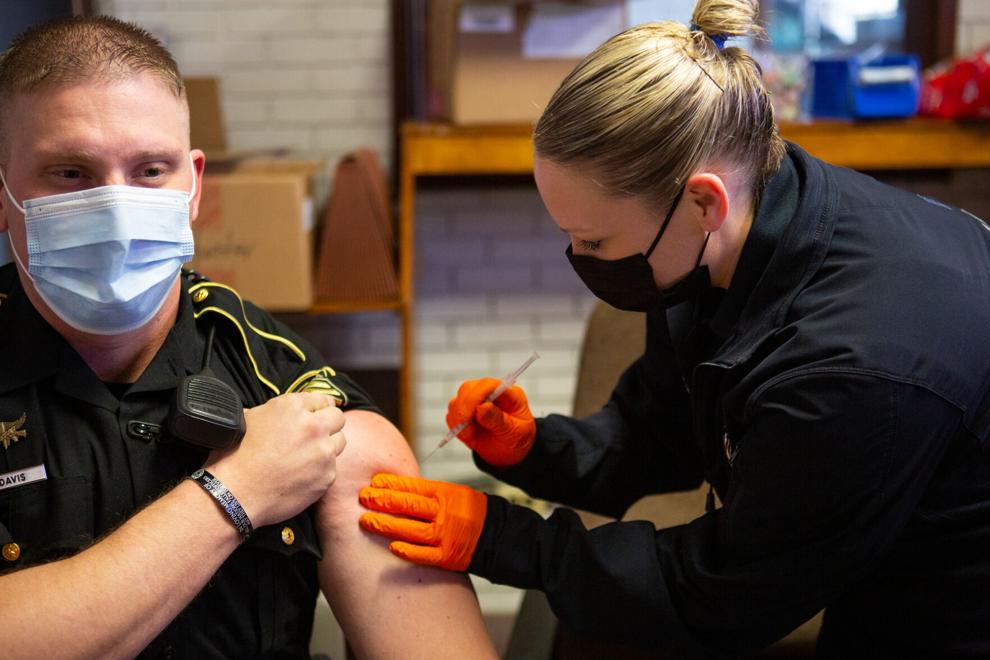 The excitement and relief that Marek gives people during vaccination days is a marked contrast from her work as a firefighter and paramedic. During her 48-hour shifts, Marek and her colleagues are tasked with responding to the full range of local emergencies and crises. For fires, car wrecks, heart attacks and more, Marek is responsible for getting to the scene as quickly as possible and rendering aid. She copes with the stress of her job by leaning on her colleagues, who are like family, she said, and her fiancé, a fellow first responder and a patrol sergeant with the Victoria County Sheriff's Office.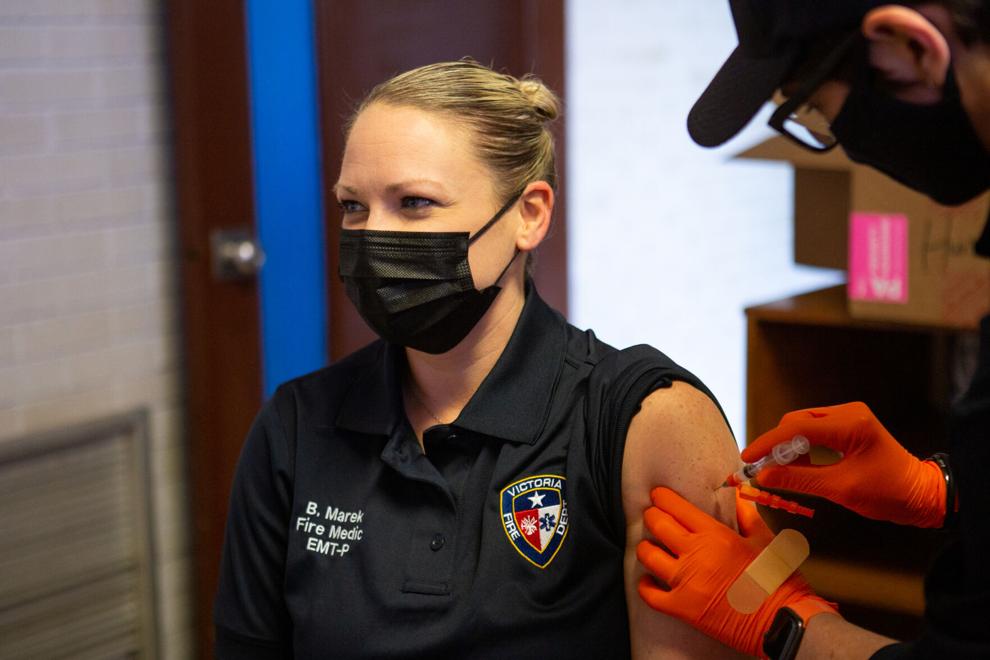 When Marek joined the department, she was the first woman hired as a firefighter at the department in 19 years. Since then, multiple women have joined the fire department's team, including some whom Marek has trained as an instructor with Victoria College's EMS program. After seven years with the fire department, Marek is marked with the memories of difficult calls and emergencies that Marek has responded to, like the first time she responded to a car fire, or moments when she's had to care for people she knows, like her friends' parents. Over the years, Marek said she's learned to be patient, and to respond to every call not looking at it like a job, but as if the person needing help could be her grandma or mom.
"To them it may be the worst day of their life. To me it may just be like, 'You just stubbed your toe, you're fine,'" she said laughing. "But I can't think like that. Because I don't know what they're going through."
As Marek and her fellow paramedics spend the coming months vaccinating thousands of people every week, she said she's prepared to share her own experience getting both doses of the vaccine. Marek was a little nervous to get her first dose of the COVID-19 vaccine when she received it in December. It helped to do her own research, she said, and talk to her colleagues who had decided to get the vaccine.
"Part of it was, I deal with COVID-positive people regularly at work, so of course I want to protect myself and my family," Marek said. "But also, I want to do something good. I'm here trying to care for these people. I want them to protect themselves, so I need to do the same."