When O.C. Garza steps down from his job with the city of Victoria, he said, he will miss the family atmosphere the most.
"I don't know what it is about cities, but people tend to be very service-oriented," he said. "People were always ready to serve and very kind. It's been like an extended family, working here."
The city of Victoria's well-known communications director, Garza, 66, is retiring at the end of August after 18 years on the job.
How long have you worked at your current job?
On a recent afternoon, Garza reflected on his years acting as a voice for the city. He said through all of the changes, "and there have been many," one thing has remained clear: "Communications will continue to be one of the most important things in a city, and in all that people do."
Garza has worked for the city's communication department since August 2001. He said when he started, "it was a different world."
"I can't think of the last time I responded to a handwritten letter," he laughed. "It sounds old, but I used to. People used to handwrite letters in to the city."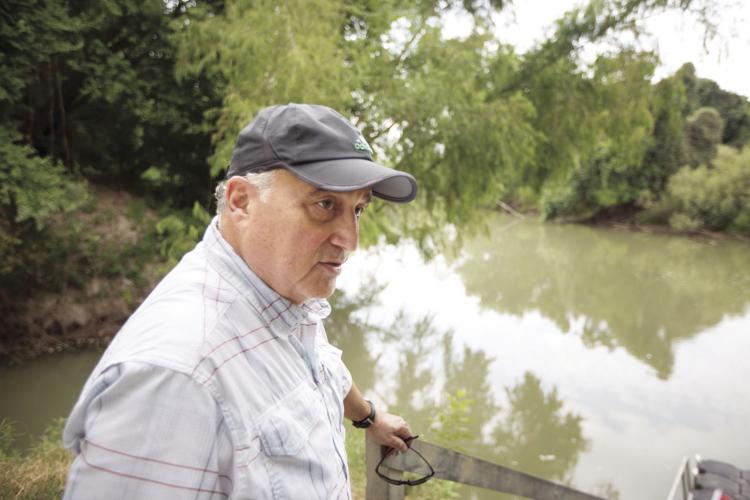 Now, Garza said, the city receives questions through social media and phone calls more than anything else.
Garza said the job originated after the 1998 floods, when the Federal Emergency Management Agency realized someone needed to fill the role of a public information officer in the city. The first two people to take on the job worked just two or three years combined, Garza said.
He said his position started as a one-man department and has grown to include two videographers, one part-time communications assistant and one communications specialist.
Because the job has always maintained a family feel, Garza said, being true to the family has not always been easy. During his almost two decades working for the city, he has had to represent Victoria during times of trauma.
In his second month on the job, the Sept. 11, 2001, terrorist attacks shocked the nation. Garza said he was amazed at how many people called the city, afraid that Victoria would be attacked next.
"Our response looked like trying to calm people, assuring them that New York City is one of the most recognizable cities in the world and we have nothing to worry about here," he said. "But it was eye-opening to see residents look to us like they did."
Less than two years later, in what is considered to be the deadliest human trafficking case in the nation, 19 immigrants were found dead on Fleming Prairie Road near U.S. 77 in May 2003.
Though Victoria County formally responded to the scene, Garza said, he was also at the site and will never forget the tragic scene.
Garza also remembers in August 2001 when a major waterline pipe failed and the city had to urge residents to stop using water except when it was essential until repairs were complete and towers were refilled.
He recalls when, in January 2006, four children died in a house fire on Wildwood Street. More recently, he remembers when, in January 2017, the Victoria Islamic Center was burned to the ground in an act of hate.
"Through all of it, you have to learn to just get to work, to assemble the facts even on a horrible scene," he said. "You have to be so busy doing that that you forget to have emotion."
Garza said Harvey stands out because it was the first time that social media was used as the city's main platform of communication. "And that was new, but we saw incredible professionalism, teamwork and control from city staff," he said.
Former City Manager Charmelle Garrett hired Garza, and though she changed roles with the city throughout the years, she said she was his boss until she retired earlier this year.
"What you see today, in the way the city communicates with the public, with social media, that's all thanks to O.C.," she said. "I was very fortunate to have somebody of his skill and leadership ability working with me."
Garrett called Garza a great leader. She said he "always made sure to stay up to date with the latest and best practices in the communications field in a way that made the city better."
"I just think the world of him, and I was very blessed to work with him," she said.
Garza said he is confident he is leaving the communications department in good hands. He said City Manager Jesús Garza "knows the power of communications."
Jesús Garza, who began his tenure May 20, said it is clear that O.C. Garza has been "instrumental in improving and directing and modernizing our communications and tourism efforts."
"Anytime you have somebody working for an entity for a long period of time, that loyalty is huge," he said. "He has been very loyal to the city, and we've benefited from that."
Garza said the city is in the process of hiring someone to fill O.C. Garza's role. He said he hopes to make an announcement about the hire in September.
O.C. Garza said he and his wife, who is also retiring this year, plan to travel, spend time with their two children and enjoy their hobbies, which include hiking, attending symphonies and photography. The two plan to stay in Victoria, he said, because "it's one of the greatest cities in the world."
"This has been the most rewarding job I've ever had," he said. "I've been the luckiest communicator of anyone I've ever known."