If citizens want Precinct 1 Constable Jesse Garza removed from office, they'll have to initiate that process themselves, attorney Kevin Cullen told elected officials Monday.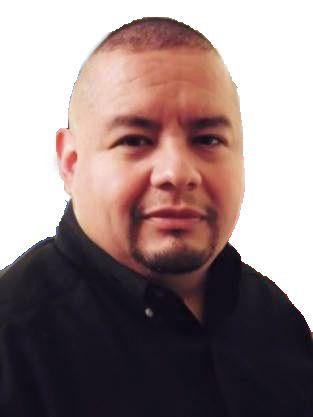 Although commissioners have indicated they're inclined to see Garza leave his position and get off the county payroll, elected officials are hamstrung by the options available to them by law, Cullen told the court. Cullen explained to them the multistep process for removing an elected official from office, which has to begin with a citizen filing a verified petition for removal in the district court, as outlined in Chapter 87 of the Texas Local Government Code.
Multiple citizens have inquired about the process to remove Garza from his position, County Judge Ben Zeller said during Monday's meeting. After his license was suspended, Garza returned his county-owned patrol vehicle to the county courthouse. Justice of the Peace Mary Ann Rivera said Garza has simply stopped doing his duties for her Precinct 1 Justice of the Peace court.
Cullen said that once a citizen files a petition in the district court, the district judge can review the filing and decide whether to issue a citation. After issuing a citation, the judge may choose to temporarily suspend the individual and appoint someone else to perform necessary duties. Ultimately, an elected official such as Garza can only be removed through this process by a jury trial, according to the local government code.
"Our hands are tied in almost every angle of the situation," Commissioner Clint Ives said. "But the public has several options, or one important option."
Garza's four-year term does not end until 2020. If Garza is convicted of sexual assault and misdemeanor official oppression, he would be immediately removed from office.
"Of course, you're paying Constable Garza for doing nothing," Cullen said. "I would assume, Judge, that there would be other residents of the county who would be willing to step up and say, 'Yeah, I'll sign the petition. I don't want county dollars being paid to someone who's not doing their job.'"
In Texas, constables are elected officials and are not employees of the county. They are required by the Texas Constitution to serve as bailiffs for Justice of the Peace courts. Rivera said paperwork and legal notices were stacking up in her office without a constable to serve them.
"My office is not able to function correctly," Rivera told commissioners Monday.
Precinct 2 Constable James Calaway offered to assist Rivera by serving the backlogged paperwork in her office while the county looks for an off-duty peace officer to hire on a contract basis to do Garza's job.
In the meantime, Garza will continue to collect his annual $40,667 salary.
Garza has been embroiled in controversy since 2017, when the Texas Rangers began investigating a report from a Victoria woman who said Garza assaulted her in his patrol vehicle. He was indicted in December 2018.
Garza did not respond to a message seeking comment Monday.
Robert Soto, who lives in Precinct 1, expressed his frustration with the situation during public comment. Soto said he came to Monday's meeting to learn more about the constable's position.
"I don't like the fact we're paying an individual who is unable to perform his duties," Soto said. "We're paying for services not rendered."