The Texas Fire Chiefs Association recognized State Rep. Geanie Morrison as an honorary fire chief for her efforts to improve disaster response, emergency management and the fire service in Texas during the 86th session of the Texas Legislature, according to an association news release.
Morrison was presented an award by Victoria Fire Chief Robert Fox and other members of the Texas Fire Chiefs Association on Monday.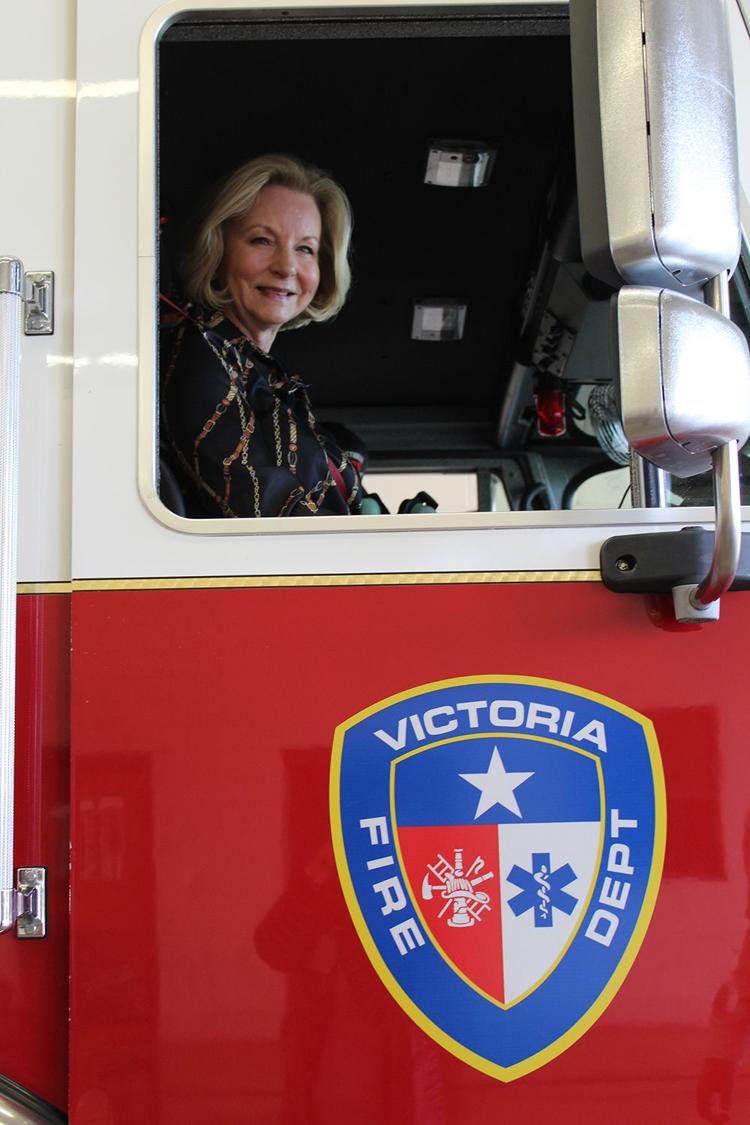 As chairwoman of the influential Local and Consent Calendars Committee, Morrison played an instrumental role in passing legislation that improves emergency management operations, and expedites response time at the state and local levels, the release said. She passed a series of bills that will transform emergency management operations in Texas. With the passage of House Bills 6, 7, 2305 and 2794, Texas will see improved emergency response training for local officials, streamlined emergency management and the unification of the emergency management system.
House Bill 2794 is particularly important to the association, the release said, as it relates to the administration of emergency management in this state, directing the Texas Division of Emergency Management to become a component of the Texas A&M University System.
"The members of the TFCA selected Representative Morrison for this honor because she has shown such a commitment to enhancing state and local emergency response to disaster situations," said past association president Chief Mike Wisko in the release. "Her efforts in the recent legislative session will improve the coordination of state and local disaster response, taking more Texans out of harm's way in an emergency, and literally saving lives. We appreciate what Representative Morrison has done for her community and state."
The Texas Fire Chiefs Association was organized in 1961 to improve the methods of fire prevention, protection and suppression, to promote the fire service as a profession and to maintain high standards of professional ethics. The Association is dedicated to fire and life safety for all citizens of Texas, and its members believe that fire safety education is the most effective weapon against the tragic loss of life and property in a fire.