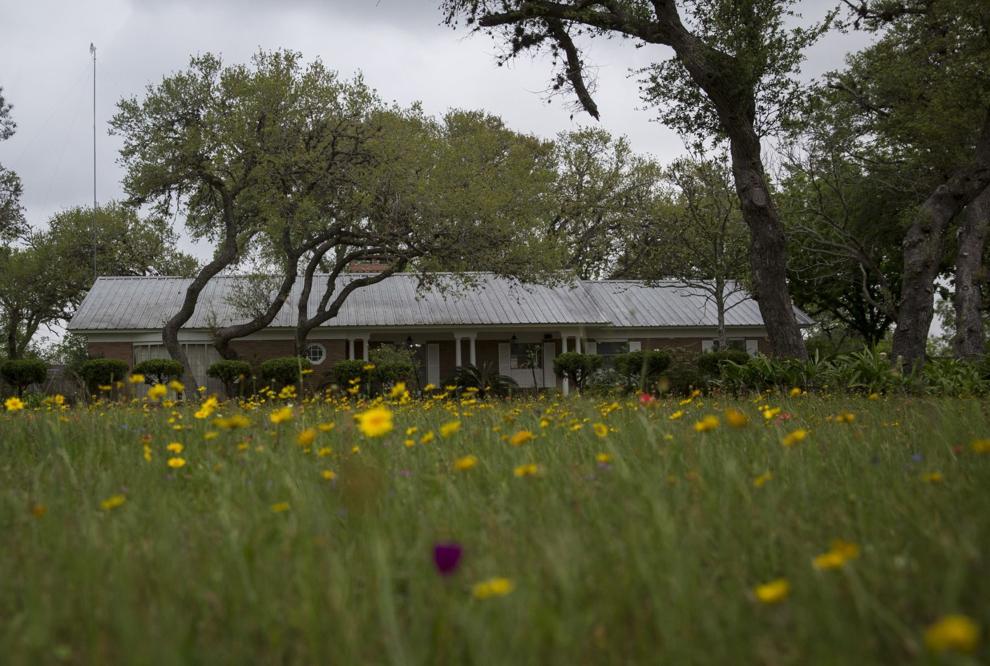 To passers-by on rural U.S. 59, the brick house on the outskirts of Victoria looks like any other country home.
Wildflowers grow in the front yard and wind rustles through trees that overshadow the long driveway leading to a late-20th century brick house with white trim. There's a chicken coop, garden, barn and a pen that could one day be filled with farm animals like goats. But there's also a couple of things you wouldn't normally find in a backyard: two tiny homes, the size of efficiency apartments, that will eventually house people who might otherwise not have places to live.
"You don't solve homelessness with a roof," said Susannah Porr, a Victoria resident who helps run a nonprofit that combats homelessness. "You solve it with a community."
Although it's still in the early stages, the 12-acre property on the edge of Victoria is expected to one day house more than 20 people who either are or are at risk of becoming homeless. The development is the first of its kind in Victoria, the brainchild of a group of dedicated residents who recently formed a nonprofit called Promise Pointe. The nonprofit works toward solving chronic homelessness by providing safe homes, social services and a support network for people who might otherwise end up on the street.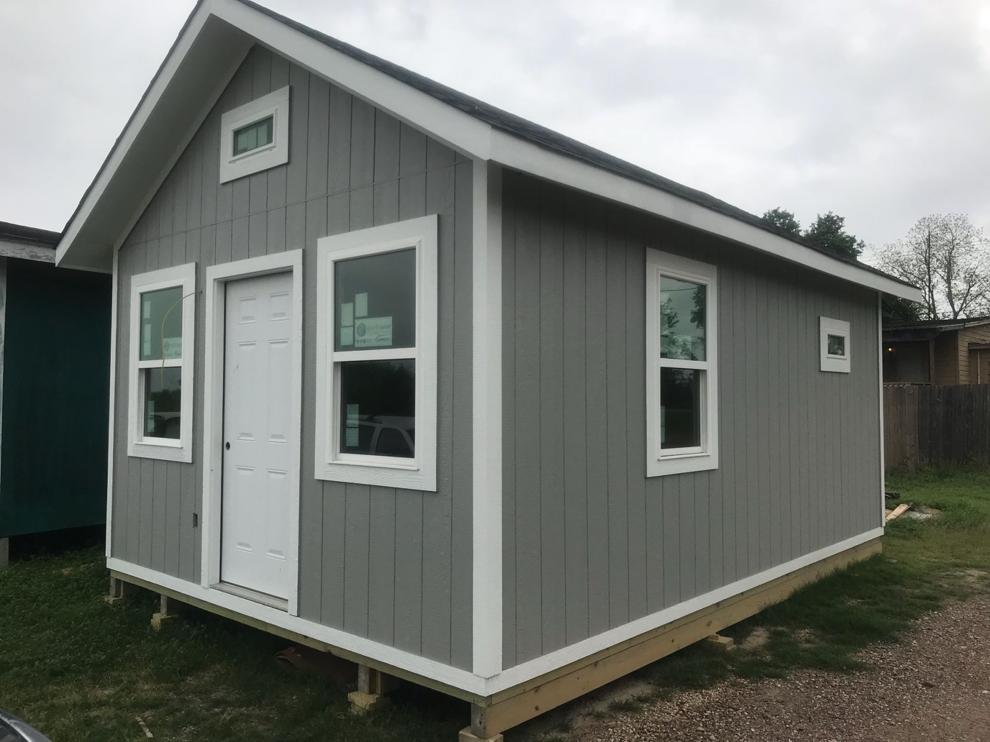 The development comes after local advocates for years warned that rising housing prices and a lack of supportive services like mental health and substance abuse care would leave more and more people homeless. Then Harvey struck, shutting down the only homeless shelter for men in the area. In the following months, outreach workers found that the number of people experiencing homelessness in Calhoun and Victoria counties soared by 58 percent compared to the year before.
"We're not creating a safety net for people that they need," Porr said. "And I believe that this is more than a safety net – this is a safe place for people to grow."
Since the property was purchased by Promise Pointe this spring, volunteers cleared the property of brush, readied common spaces and moved in two small homes, which are expected to house the first residents as early as November. The property isn't designed to serve as a homeless shelter; instead, residents will eventually be asked to pay no more than 30 percent of their income toward rent and set goals to improve their physical, emotional and financial well-being.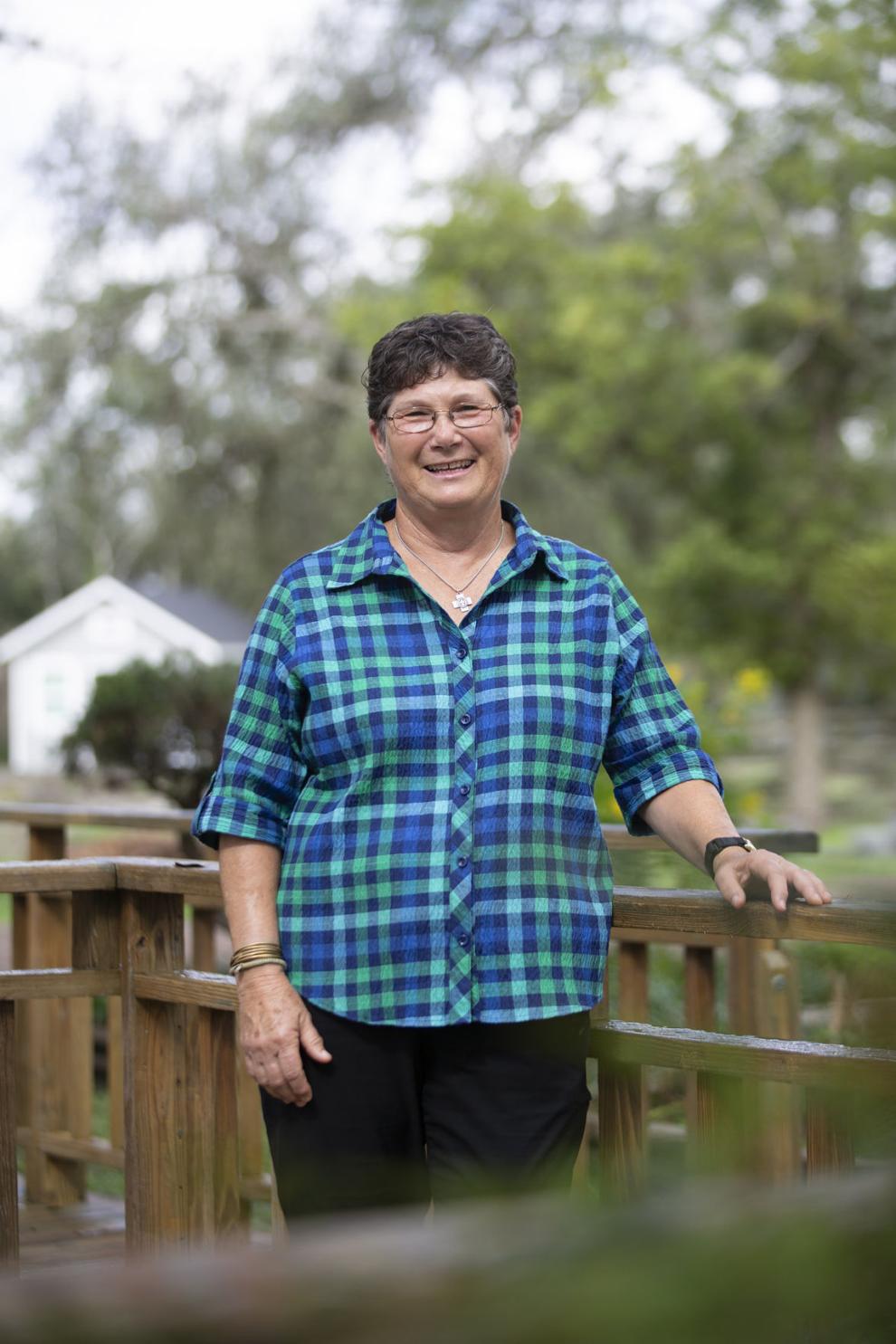 The Victoria project is closely modeled after an Austin development called the Community First! Village, which began in late 2015 to provide affordable, permanent housing and a supportive community for people who are disabled or chronically homeless. Roughly 200 people live at the village, where outreach workers help residents create their own small businesses and develop new skills so they can live independently.
The Victoria development will provide homes that range from about 220 to 350 square feet. Since the new neighborhood is in rural Victoria County, staff will be making at least two trips a day to shuttle residents to town for work, doctors appointments or errands, Porr said.
But there are a couple of benefits to being located in a remote part of Victoria: No. 1, the nonprofit doesn't need to deal with regulations found in the city limits, Porr said. Second, residents will be encouraged to create healthy new relationships with fellow community members and break potentially harmful habits that they might have developed in town.
"You can put a homeless person in a home, and it's not going to look better – you have to address it in a comprehensive way," Porr said.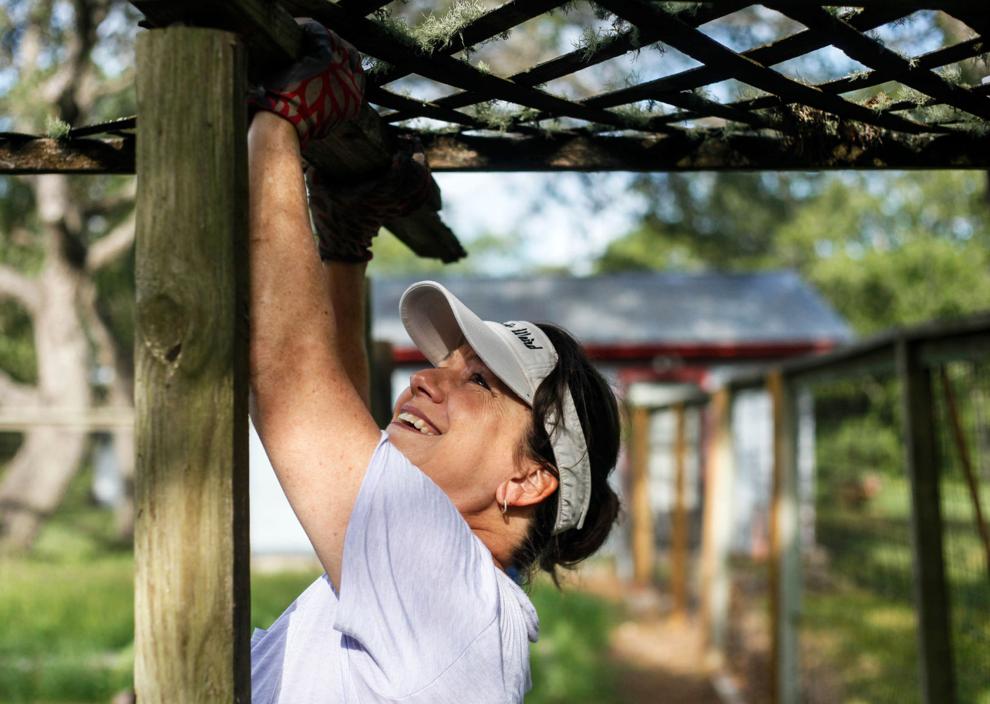 It's too early to know exactly how the experiment will work, but Porr said she hopes raising awareness about the project also will combat negative stereotypes about why people fall into homelessness to begin with. Many people, especially those working low-wage jobs, are just one medical emergency, lost job or a few paychecks from becoming homeless themselves.
"I just think people forget – if you or I get in trouble, we may have a parent or sibling to say, 'Oh, come here, I'll take care of you,'" Porr said. "But when people don't have that backup system, things can go south really quickly."
---
About the series
After Hurricane Harvey, obstacles to rebuilding are often hidden from those who aren't facing them: "The mentality is 'I'm OK, so everybody else must be OK,'" said Kim Pickens, a case manager helping people recover. Hidden in Plain Sight will explore inequality – and how Harvey exposed the gap between the people who could afford to rebuild and everyone else. This project was produced with the support of USC Center for Health Journalism's National Fellowship and Report for America, which deploys emerging journalists in local newsrooms like the Victoria Advocate. This project is available in Spanish through a partnership with Revista de Victoria.
Tell us your story
Need help? Want to help?
To find about more about how to get or give help, click here.