Ricky Mumphord, co-owner of Mumphord's Place Restaurant in Victoria, first got to know Rawley McCoy when the longtime architect was running for mayor in 2019.
Every year, Victoria's Urban Chamber of Commerce hosts a gospel event during Black History Month in February, Mumphord said. He decided to invite McCoy to come sing at a rehearsal at St. Peter's Baptist Church. McCoy accepted the offer and wowed Mumphord with his voice.
"We just had a little bond there," Mumphord said. "When we did have that gospel (celebration), he told me, 'I wish we'd met a long time ago.'"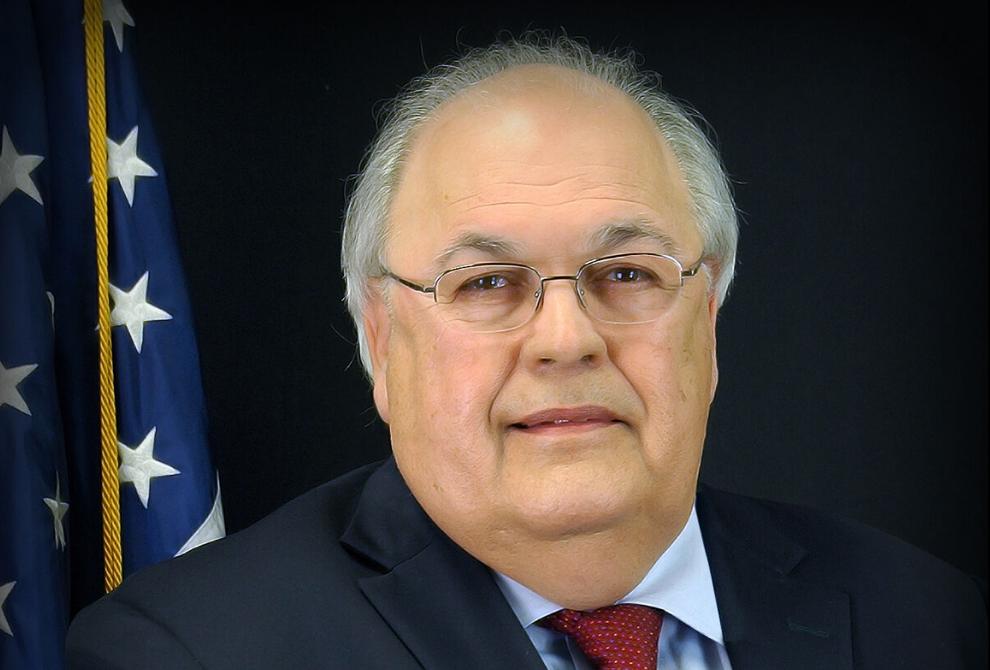 When McCoy, 70, was elected mayor in 2019, winning 51% of the votes cast in a four-candidate race, he held his watch party at Mumphord's restaurant, and Mumphord planned to ask McCoy to help lead a gospel song at a celebration later this year.
Sadly, those plans were cut short when McCoy died unexpectedly on Friday evening.
City officials could not confirm the cause of death Saturday.
"Our thoughts and prayers are with his wife, Kay, his three children and the rest of his family," city spokesperson Ashley Strevel said.
As mayor, McCoy spoke of the importance of building an inclusive, cohesive Victoria. During his annual State of the City address in September, the lifelong Victoria resident said the challenges of the past year "cannot be allowed to pull us apart as a community."
"We need to learn about one another, appreciate one another," McCoy said. "We can never become a great city until all of us can sit at, and are welcome at, the table."
In an op/ed McCoy wrote while running for mayor, he spoke of his fond memories of growing up in Victoria, a "wholesome little community" that was "full of energy," where his father managed a grocery story and then started his own precast concrete business. McCoy spoke frankly of his desire to revitalize Victoria's economy by improving the city's infrastructure, promoting retail growth and attracting industry in order for Victoria to become "the kind of place where future generations can live their American Dream."
McCoy's architecture firm, Rawley McCoy and Associates, designed many notable buildings in Victoria, including Victoria College's Emerging Technology Complex, the athletic center and Federal Emergency Management Agency dome at St. Joseph High School, the Leo J. Welder Center for the Performing Arts and a new mosque for the Victoria Islamic Center after the group's original place of worship was destroyed by arson. McCoy also helped repair the bandstand in DeLeon Plaza, after it was destroyed by Hurricane Claudette.
In a statement, County Judge Ben Zeller said McCoy's life "showcases the best of what we can all aspire to be in the short time we're given on this earth."
"Rawley epitomized a heart of service built on all the right reasons, and he couldn't hide his enthusiasm and desire to better the city we call home," Zeller said.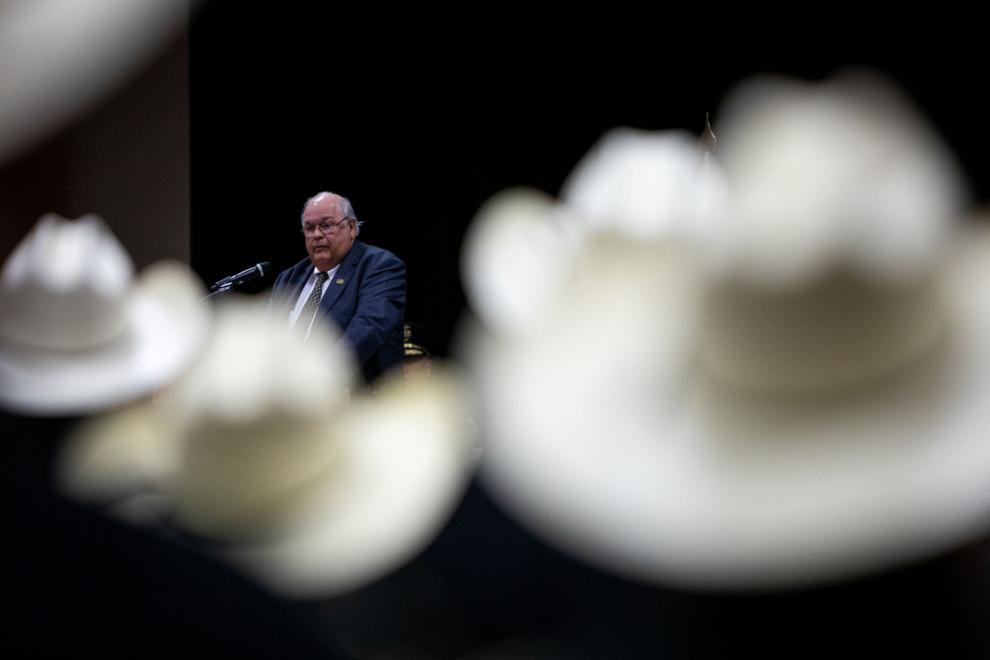 As president of the Victoria Islamic Center, Dr. Shahid Hashmi worked closely with McCoy on the plans for the new gold-domed mosque that McCoy's firm completed in 2018. Hashmi said McCoy was one of the first people to call and offer his help after the former mosque burned down.
McCoy traveled with Hashmi to San Antonio and Houston to visit mosques and gather information about how Muslim prayer services are held, combining those with a "beautiful input of his own ideas" to design the new building.
"He was a gentleman — a friend for a very long time," Hashmi said.
City councilman Ricky De La Garza said it seemed like McCoy did 10 years' worth of work in the nearly two years since he was elected, especially during the pandemic and last month's winter freeze, when much of the city lost power, water and heat.
"He wanted to make sure the parts of the city that were ignored, they weren't ignored anymore — the elderly, the underprivileged, the low-income," De La Garza said. "And rightfully so, because we're a community, and everybody has to have a voice if you want your community to be unified, powerful and strong."
In a statement, State Sen. Lois Kolkhorst said of McCoy, "Without a doubt, he was the most active mayor I have had the pleasure to work with." McCoy reached out to her office at least several times a week to talk about issues affecting Victoria, Kolkhorst said.
"He was tireless and relentless with his passion and knowledge," she said. "Our state has lost a leader that cannot be replaced, but he will forever be remembered."
City Manager Jesús Garza said he was "deeply saddened" by McCoy's passing.
"Having worked closely with him, I saw firsthand how Mayor McCoy was a true leader who steadfastly devoted his time and efforts to putting our community first," Garza said in a statement. "On behalf of the city of Victoria, I wish to extend my profound sympathies to Mayor McCoy's family, his fellow council members who served alongside him, and the entire Victoria community."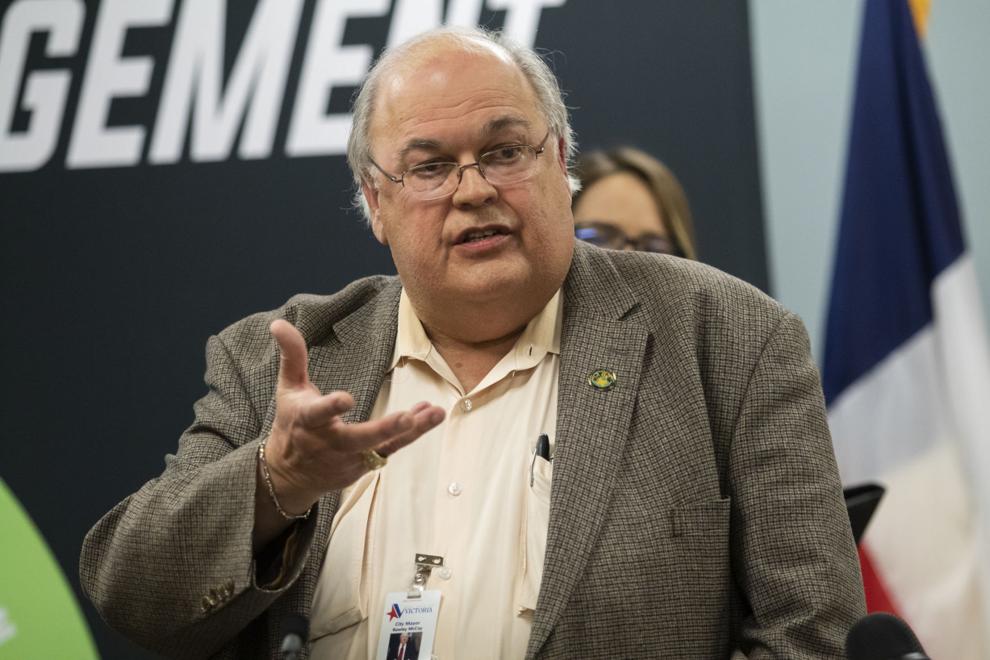 Mayor Pro Tem Josephine Soliz will act as mayor in the wake of McCoy's passing, Garza said.
"Rawley was a friend to all of us and one who felt a sincere and deep-hearted obligation to improve Victoria and the lives of its citizens," Soliz said in a statement. "I will strive to continue his good work as an honor to him and my obligation to Victoria and all of its citizens."
Bethany Castro, executive director of Perpetual Help Home and a founding member of the Southside Community Coalition, praised McCoy for his efforts to reach out to residents of all of the city's neighborhoods, which was a focal point of his mayoral campaign. McCoy began attending the coalition's meetings when he was campaigning for mayor and continued to do so afterwards.
"I am heartbroken today because I know we have lost a good, good man who ran for mayor to be of service to his neighbors and make our community the best it can be," Castro said.
In an interview with The Advocate last June, McCoy said he thought it was important for Victoria's residents to work to understand each other.
"You don't learn to understand people until you actually have a conversation," he said. "It doesn't mean just sitting down and having a cursory conversation with somebody. It means sitting down and having a deep conversation."