City of Victoria utility customers now can monitor their water usage online throughout the month and receive alerts when usage is outside of an expected range.
The new free service connects with the customer's water meter, which uploads water usage multiple times each day. Customers are able to set their own goals for water conservation, monitor usage and estimate their utility bill based on the water flowing through the meter, according to a news release from the city.
The water flow will indicate whether there is a sudden spike in water use. The customer will be able to see if there is an unexpected amount of water use when they are away on vacation, have an undetected leak in a water line or forgot to turn off a lawn sprinkler, according release said.
Signing up for the monitoring and alert service is free. Customers need an active email account and their utility billing account number to register. Customers also may sign up for paperless billing and view and pay bills online at www.victoriatx.org/services.
Michelle Ozuna, the utility billing office manager, said the alert program is useful in preventing unexpectedly large water bills. She shared a story of a co-worker who moved from her home. The home was vacant, and the family did not realize a toilet flap had failed, and water continuously was running.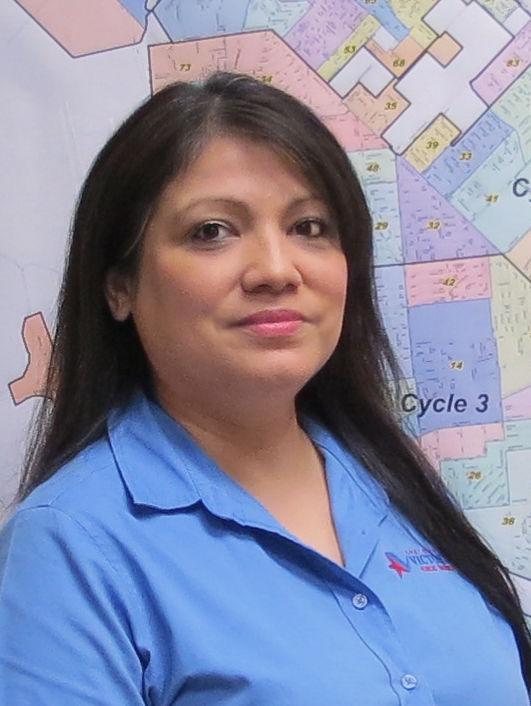 "They ended up with a bill for an extra 38,000 gallons of water," Ozuna said in the release. "This alert system would have given them a heads up that something was wrong before the bill arrived."
Ozuna explained in the release that customers can use the monitoring feature to determine if there may be a water leak on their property.
"If the data reflects water usage at all hours of the day and night, it could be an indication that there is a leak," she said. "Look for soggy areas in your yard where the water lines pass. Check for dripping exterior faucets and keep an ear open for toilets that suddenly start flowing water."