Armed with umbrellas and ponchos, about three dozen people spent the evening of Independence Day waving signs along N. Navarro Street in protest of the Trump administration's short-lived policy of splitting up families who entered the country illegally.
As rain soaked their signs and clothes, Victoria residents at the rally said they wanted to raise awareness for immigration reform and demand that children taken from their parents be immediately reunited. People of all ages – ranging from one small child to seniors – gathered at the protest, which was organized by members of the Unitarian Universalist Church of Victoria.
"This is not the American way — to take babies away from their mommies and daddies," said Victoria resident Mary Helen Pena, who said she attended the rally because breaking up families goes against her Christian values.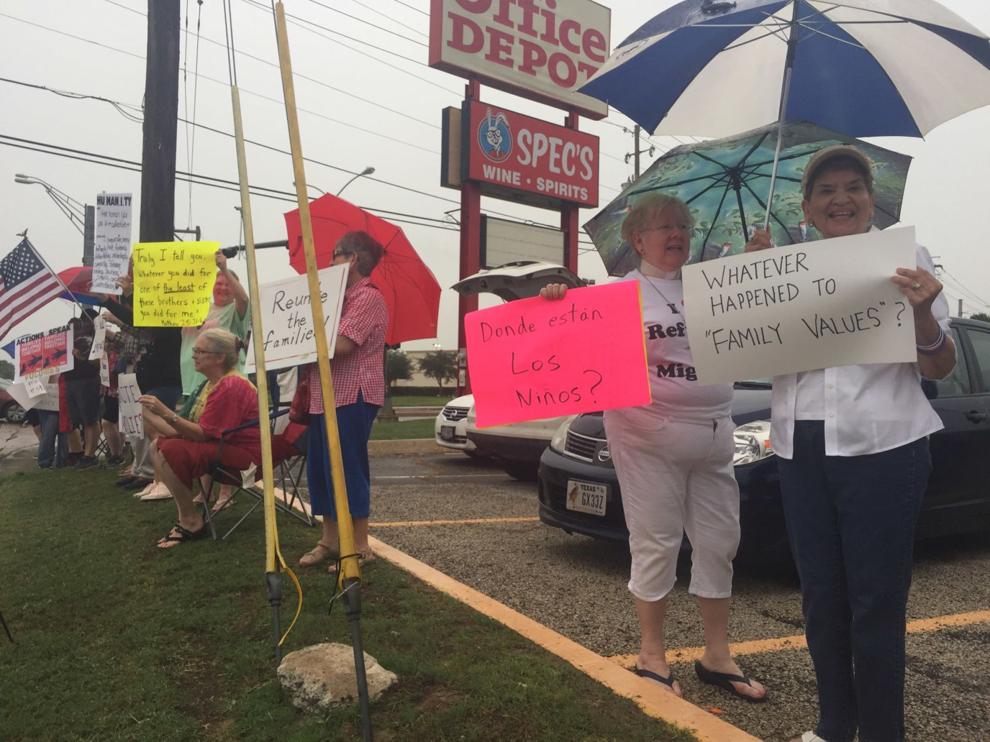 Some Victoria residents at the July 4 protest said their biggest concern was ensuring that children are immediately reunited with their families – including Rev. Cheryl Kester-Schmidt of Christ the Victor Lutheran Church, who held a sign that read, "Dondé están los ninos?"
"Where are the little girls? Where are the toddlers?" said Schmidt. "How are we going to get (families) back together?"
Other Victoria residents said they rallied in support of immigration reform.
Victoria-native Jonathan Berry called on the nation's leader to examine why some people weren't using legal immigration routes in the first place – a process that can be tedious, expensive and extremely lengthy, he said.
"How do we solve it?" Berry asked. "By immigration reform."