Safety and economic development are the priorities for projects to come during the next 25 years in Victoria.
"Simply put, this (plan) prioritizes quality of life, economic development, safety and security," said Maggie Bergeron, planning administrator for the city development services department. "There are big changes coming within the next 25 years."
The plan outlines transportation projects through 2045 and is required to obtain federal funding for those projects. The long-range transportation plan is updated every five years based on new data and public input.
Part of the process when creating the plan includes gathering community input to understand the needs and priorities of the community, Bergeron said. She said a significant amount of feedback centered on improved public transportation, sidewalk projects, addressing congestion at local high schools and focusing on Interstate 69.
All of that feedback is represented in the plan, Bergeron said. For example, in regards to I-69, one project will reconstruct the main lanes of U.S. 59, install a median barrier, install lighting and more between the Jackson County line and Telferner/Business U.S. 59 split.
Several other projects include installing sidewalks and lighting on various roads, which will help increase safety, Bergeron said.
The total cost for all of the roadway projects is estimated at $259 million.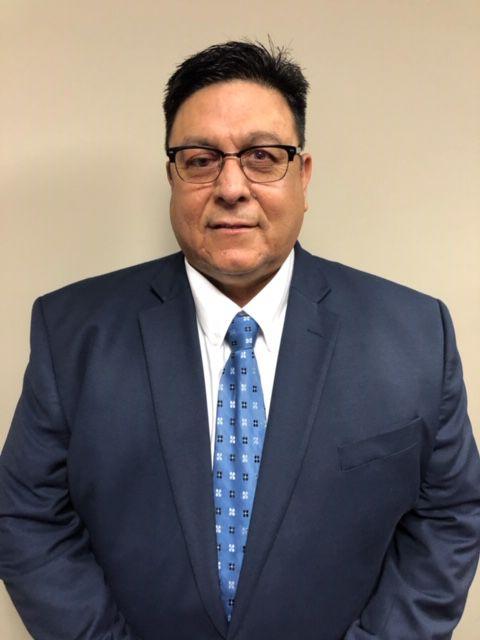 Victoria County Commissioner Danny Garcia, who serves as chairman of the Metropolitan Planning Organization policy advisory committee, said safety is the first priority. The second priority, he said, is economic development.
"Anything that we can do to make sure I-69 is on the forefront, while we make sure not to jeopardize any safety projects, is the goal," he said. "I-69 will just open up the door for economic development."
Bergeron said all the proposed projects are still feasible, but some are more long-term than others and won't be completed for a number of years.
"People might not see every project done in the next few years, but as it is right now, we were able to include all projects," she said. "At the end of the day, the goal is to create transportation that is suited best for the community that it serves."
2045 Metropolitan Transportation Plan projects
| Project/roadway | Limits to | Limits from | Description |
| --- | --- | --- | --- |
| US 59 | US 87 | SH 185 | Construct southbound 2-lane one-way frontage road and rehab northbound 2-lane one-way frontage road (Future I-69 Corridor) |
| SL 463 | BU 59 | Lone Tree Road | Add 2 lanes for 4-lane undivided highway |
| BU 77S | LP 463 | Airline Road | Construct center median, ACP overlay, install lighting & pedestrian elements |
| US 59 | BU 59-T | FM 466 | Add 2 lanes for 4-lane divided highway (Future I-69 Corridor) |
| Capacity to US 77/ Loop 463 | FM 236 | BU 59-T | Add 2 lanes for 4-lane divided highway |
| FM 236 Widening Upgrade | FM 237 | US 77 | Add 3 Lanes for a 4- lane undivided highway with continuous left turn lane |
| I-69 Main Lane Project (US 59) | Jackson County Line | Telferner/ BU 59 Split | Reconstruct main lanes of US 59, install median barrier, install lighting, restrict access to freeway and install oneway frontage roads, where needed. |
| Boulevard Houston Highway/ BU 59 | N. Moody Street | Delmar/Sam Houston Drive | Install sidewalks and lighting to complete connectivity, restrict left hand turns to signalized intersections |
| Loop 463 Frontage Road Extension and Briggs Turnaround | Briggs Blvd. | US 87/ Main Street | Create Briggs turnaround and convert Briggs Blvd into a one-way; add an additional lane on the Eastbound frontage road |
| US 87 N/ Cuero Highway Capacity Corridor Study | Zac Lentz Pkwy | FM 447 | Capacity & Access Management Corridor Study |
| Boulevard Houston Highway/ BU 59 | Delmar/Sam Houston Drive | Loop 463 | Curb & gutter roadway, install sidewalks and lighting to complete connectivity, restrict left hand turns to signalized intersections |
| Boulevard Houston Highway/ BU 59 | Loop 463 | Progress Drive | Curb & gutter roadway, install sidewalks and lighting to complete connectivity, restrict left hand turns to signalized intersections |
| Ball Airport West Underpass at US 77S | US 87 | US 77 at Guadalupe River | Convert frontage roads to 1-way on US 77; curb and gutter, create turnaround and Ball Airport Rd. West underpass approaches |
| Sidewalks on Main Street/ US 87 | E. Rio Grande Street | Loop 463 | Install sidewalks and lighting along Main Street; connect to Riverside Park Trail; curb & gutter US 87 |
| Capacity to US 77 South/ Refugio Highway | US 77/ US 59 interchange | Refugio County line | Add 2 lanes |
| Loop 463 East Sidewalks | E. Mockingbird Lane | N. Navarro Street | Sidewalk, curb & gutter Salem Road beginning at the new Placedo Benavides roadway, West towards Loop 463; signalize and install crosswalks and lights at Salem Road and 463, Southeast to Mockingbird Lane. Coordinate installing a yield sign or Pedestrian Hybrid Beacon (PhB) at John Stockbauer and Lone Tree Creek Trail crossing. |
| State Highway 185 | | FM 1432 | Construct Port Overpass at FM 1432 |