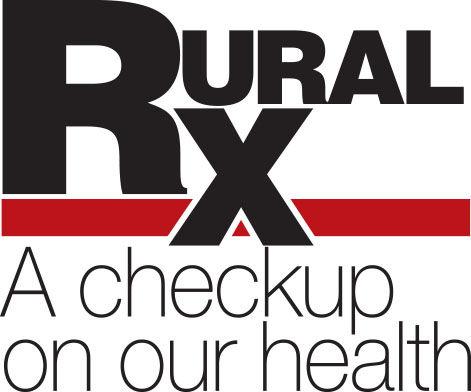 When Amanda Rodriguez's son should have been celebrating his first birthday, his family gathered at the Port Lavaca cemetery with balloons. They sang "Happy Birthday" to baby Ivan while standing next to his grave, where he was buried shortly after he was born.
Ivan died just eight days after Rodriguez went into labor 17 weeks early in 2014. Rodriguez and her family have had the same ceremony every year since then.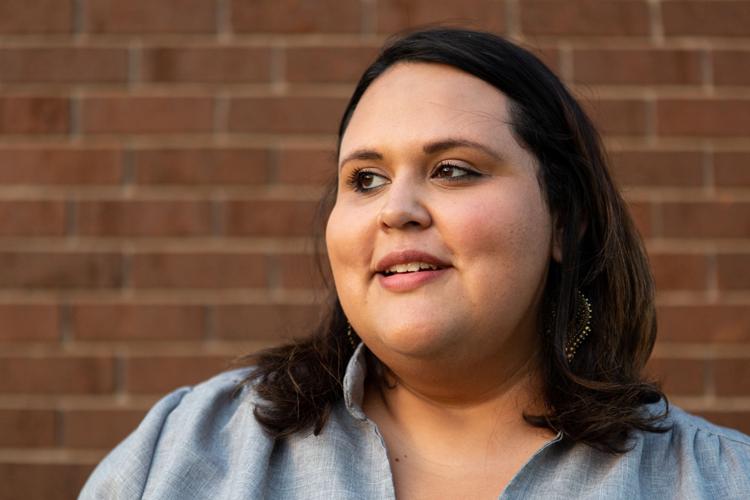 For decades, miscarriage, stillbirths, and early infant deaths were traumas that families usually suffered alone. But a growing group of parents and physicians are trying to open the dialogue about losing an infant, particularly during October, which is Pregnancy and Early Infant Loss awareness month.
Rodriguez went into labor with her first son just 23 weeks into her pregnancy. Rodriguez and her husband Joaquin went to the hospital in Port Lavaca when she began having contractions, but Rodriguez was sent home after she was misdiagnosed with an infection. Two days later, Rodriguez returned while the pain continued; she had an incompetent cervix that caused her to go into early labor.
After Ivan was born, he was immediately stabilized in an incubator before he was transported via helicopter to the Women's Hospital of Texas in Houston.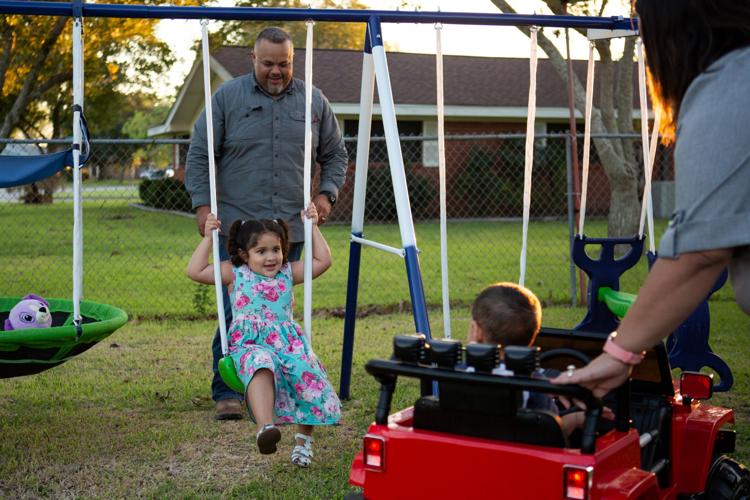 Ivan was 1 pound, 7 ounces when he was born. He had a perforated bowel, and didn't wake up from the surgery that physicians had hoped would save him.
He lived for just eight days.
For the Rodriguezes, the first year after losing Ivan was difficult, painful and often lonely. The couple sought solace in each other, and in their faith and their relationship with God. They said they still carry the grief with them today.
"It was the hardest thing that I've ever done," Rodriguez said.
In the U.S., one in four women will have a miscarriage, which is defined as baby who dies in the first 20 weeks of pregnancy. Fewer women will suffer a stillbirth or early-infant death, but the numbers are still staggering compared to the rest of the developed world. Every year, about 50,000 families in the U.S. will lose a child through stillbirth or lose a child in the first month of life.
That grief, researchers say, is one that is often uncomfortable for communities and families to understand.
"One of the things about all of these losses, they all carry a lot of stigma, and people in our country and across the world are fairly uncomfortable talking about death in general and especially when it involves a baby," said Dr. Katy Gold, the former chair of the International Stillbirth Alliance.
For Rodriguez, one of her earlier forms of support came through another mom who she met while Ivan was in the neonatal intensive care unit. The mom had taken Rodriguez's cell phone number, and reached out when she saw that Ivan was no longer being cared for at the hospital.
"I kind of shut off, so I didn't talk to her for a while," Rodriguez said.
"A couple of months later, I was ready to kind of talk about it. And I knew that she was the one that I should talk to because it happened to her. She told me the doctors are going to say one thing but God will do another. She said it's going to happen for you. I remember that," Rodriguez said, starting to cry while thinking about the support that a stranger from the hospital had shown her.
With her support, Amanda and Joaquin said they've found the strength to mourn baby Ivan while growing their family. Today, they're also parents to Olivia, 3, and Evan, 2. They talk to their children often about their big brother, they said.
"Now, when I hear when it's happened to someone, I try to reach out because I know it's hard and a lot of women don't talk about it," she said.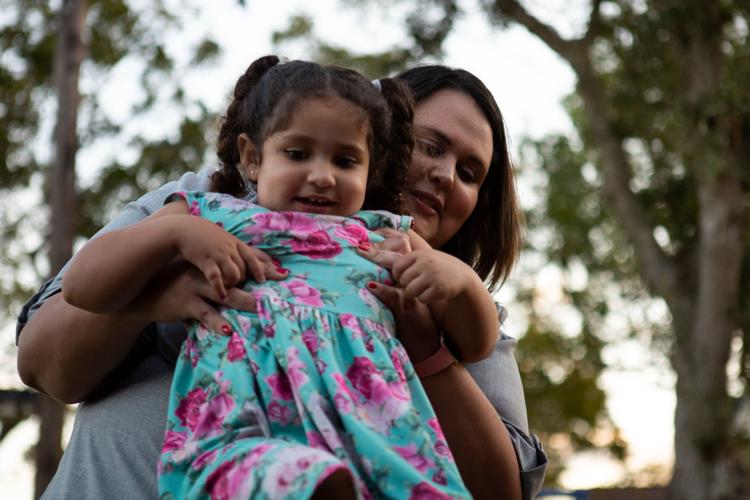 Rodriguez and other Crossroads parents have found solace in each other through Angel Babies Victoria, a grief support group for parents who have lost children to miscarriage, stillbirth or early death.
Desiree Farthing, an El Campo mom, is also a member of Angel Babies Victoria. After losing her baby in a miscarriage, Farthing said therapy and the support group were critical sources of comfort for her during her grief.
"Hearing that I'm not the only one that went through this was really helpful for me," Farthing said. "It's hard to feel valid in your pain."
Online groups have also helped Flora Moore Henneke, a Hallettsville mom whose daughter was stillborn. Henneke said her best friend is a woman in South Africa who she met through an international support group. Last year, Henneke published a collection of poetry and prose from parents around the world who have lost infants.
Gold, whose research focuses on how best to support families after they've lost an infant, said some progress has been made when it comes to supporting families, particularly in the period immediately after a loss.
"What we're not good at at this point is what happens after families leave the hospitals. No one reaches out to them, and in the next pregnancy, no one really talks about what happened before," Gold said.
A family's pain from losing an infant is often exacerbated by how others react, Gold said.
"The issue is that people often dismiss the death of a baby as kind of, 'Oh, you didn't even know them.' And what we know is that as soon as someone becomes pregnant, she starts to form a relationship," said Gold, who is also an associate professor at the University of Michigan. "And if you lose that, it really is a significant thing. And people tend to minimize it, but it's a big deal."
In addition to the grief that comes with losing an infant, the same risk factors that put infants at risk put mothers at risk, Gold said. The U.S. has the highest rate of maternal mortality in the developed world.
Like stillbirths, maternal mortality disproportionately affects black women, Gold said.
Today, Amanda and Joaquin Rodriguez have busy lives caring for their two toddlers on top of supporting Amanda's grandparents, who live with them. Their home is filled with Olivia and Evan's toys, and their backyard is stocked with a small swing set. And although the couple says they've moved past the worst of their grief, they still carry their first son with them. Amanda Rodriguez said she hopes that in sharing her story, she can help other parents.
"If it's just the beginning, I like to just listen," Rodriguez said about meeting a parent who has suffered a similar loss. "But knowing that someone is there helps, especially if it's someone that's been through it. Then you have hope."