Ten years ago, Memorial Medical Center in Port Lavaca provided about $2 million worth of free health care to people who were too poor to pay their medical bills.
Last year, that amount had more than doubled, to $4.1 million.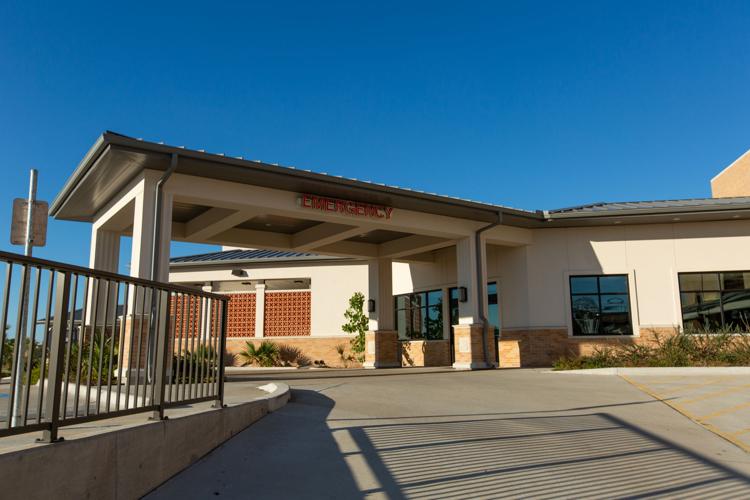 About 52 miles away, in Refugio, the 20-bed county hospital is also facing strains on its budget. The Refugio Memorial Hospital sustained at least $6 million in damage from Hurricane Harvey, according to the hospital's estimates, and the facility still isn't back at full capacity.
Hoss Whitt, the hospital's CEO, said it's unclear what the future holds for small, rural hospitals like the one he runs.
"The next two or three years, we're going to be OK. The five- to 10-year plan is pretty bleak," he said, speaking generally about rural hospitals throughout the U.S.
The country is in the midst of what most consider to be a crisis for rural hospitals, and Texas is at the center. In the past decade, 119 rural hospitals have closed. More have closed in Texas than in any other state.
In 2016, the hospital in Weimar closed after failing to pay its staff.
Gulf Coast Medical Center in Wharton was shuttered in 2016 after laying off staff and beginning the process of filing for bankruptcy. The hospital reopened two years later under new management.
The situation doesn't appear to be getting any better; one report estimated that a quarter of rural hospitals were on the brink of closure in 2019.
There's no one reason that more rural hospitals are closing, according to hospital experts, but the financial pressures that these hospitals have always struggled with have grown more intense, forcing facilities to ask hard questions about the future of their institutions. Rural hospital closures typically signal a downward trend for a community's economy and the immediate erasure of stable, high-paying jobs, not to mention the loss of access to local health care.
The challenges
Although renewed attention is being focused on rural hospitals as they have increasingly shut their doors in the 21st century, experts say this is a long-simmering problem that started in the 1980s.
Hundreds of hospitals closed in the 1980s and 1990s, including the Goliad County Hospital, which shuttered in 1995. And, like today, those closures generated alarm and a scramble to think of solutions. But the steps taken then weren't enough to ensure long-term financial health.
Nancy Dickey, the executive director of the Texas A&M Rural and Community Health Initiative, said measures taken at the time fell short.
"Solutions were put in place, (and) people said, 'Give it time; see if it works,' and now there's been another spate of closures," Dickey said. "So it's kind of a resurgence of interest that was originally substantially present in the '90s."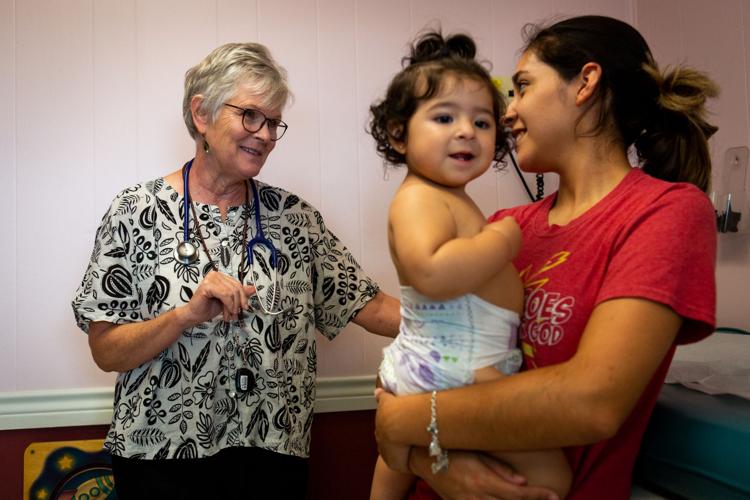 A basic challenge that rural facilities face is the reality of rural demographics. Rural communities tend to be older, sicker and poorer, and residents there are more likely to lack health insurance or to have government insurance, which typically pays hospitals less than private insurers do.
About 9% of rural hospitals were determined to be at high risk of financial distress in 2019, according to data from the Sheps Center for Health Services Research.
George Pink, deputy director of the North Carolina Rural Health Research Program at Sheps, helped to develop a model for predicting a rural hospital's chance of closures.
Repeated years of losing money can be a harbinger, Pink said. Although it's not unusual for hospitals to lose money in a given year, multiple years of operating in the red can signal that a hospital is at risk of closure. About 40% of rural hospitals are unprofitable.
"Typically, these hospitals have been losing money for years and years, sometimes decades, and then they draw down their reserves, they sell their assets, they borrow to the max and they run out of ways of surviving," Pink said.
Another warning sign, Pink said, is a dwindling cash supply. A cash reserve that could cover only a few days of a hospital's operating expenses is typically a poor sign of a hospital's fiscal health, Pink said.
The five rural public hospitals in the Crossroads had at least 40 days of cash on hand, according to a review of their financial statements. Pink said hospitals with the highest chance of closure might have enough cash for only several days of operating costs.
If rural hospitals are losing money, how are they able to keep their doors open?
The federal funding question
The money that hospitals lose in providing care to communities is typically offset by federal and state funding. A designated pool of money has distributed billions of dollars to Texas hospitals to reimburse them for the uncompensated care they've provided to people who can't pay their bills.
The problem? That source, known as the 1115 waiver, is not a permanent source of funding. The faucet will be completely shut off by 2022, and it's not clear what will replace it.
"Most rural hospitals are dependent on supplemental programs ... to offset those losses," Whitt, the head of Refugio's hospital, said. "But those programs are slowly going away."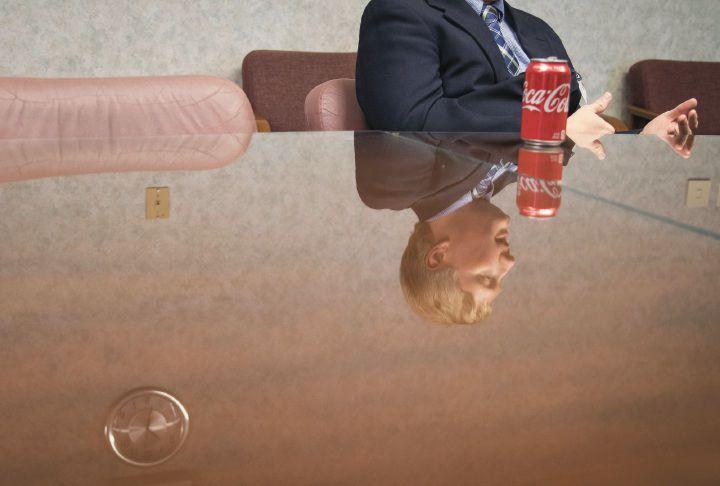 Refugio's hospital has averaged about $2 million a year in supplemental funding from the government. In Port Lavaca, the hospital has averaged at least $1 million every year.
"If that totally goes away, I mean, then that's a huge impact on us," said Jason Anglin, the CEO of Memorial Medical Center in Port Lavaca. "If it went away today, we would go from a small positive bottom line to a million-dollar loss. And that's very hard to make up for that."
Most experts assume that state and federal leaders will come to some type of agreement about how to compensate hospitals for the care they give to communities, but politicians have yet to provide concrete answers.
The other unknown is whether more Texans will get health insurance, which would provide at least some additional money to hospitals. Texas is one of 14 states that has no Medicaid under the Affordable Care Act. Some research has indicated that rural hospitals in states that decided not to expand are facing greater financial pressures than those hospitals in states that did. Without Medicaid expansion, Texas has more uninsured residents than any other state in the country, leaving millions of residents with limited means to pay their own health care bills in case of emergencies. Without insurance, those costs usually fall to hospitals.
But while the prevalence of health insurance is likely a factor in hospitals' fiscal health, it's not the only contributor.
"The reasons why hospitals are closing in the South is very different than the reasons why hospitals are closing in California," Pink said.
Equipping rural hospitals
When health care leaders in Texas began thinking about how to best support rural hospitals, they sought inspiration from an unexpected source.
They looked at the way a doctor in New Mexico stemmed the spread of a sexually transmitted infection.
In 2003, a liver specialist in New Mexico named Dr. Sanjeev Arora was trying to figure out how to reach patients with chronic hepatitis C. Untreated, the disease can cause cirrhosis or liver cancer. Thousands of rural residents were left with few treatment options because most of the specialists capable of treating the disease were located in cities miles away from the far-flung communities that needed the care. Arora decided to go on a traveling tour of the state, meeting local primary-care providers in clinics and training them in his specialty. He continued his mentorship with video conferencing, assisting local providers as they treated patients with hepatitis C.
The results were dramatic. Patients treated locally by the primary care providers and not by specialists actually had slightly better outcomes than their urban counterparts who received care from trained specialists.
That experiment became Project ECHO, which today works to distribute mentoring and information across a range of different areas. Dickey, with Texas A&M, is using the Project ECHO model to give hospital CEOs and administrators the tools they need to stave off financial ruin. Instead of using the model to treat a patient with a disease, the system is treating rural hospitals like patients in need of better tools and information.
But beyond Project ECHO's effort to redistribute knowledge, Dickey said more experiments need to be tested.
"The particular challenge, I think, is that we haven't been able yet to bring enough innovative solutions to the table," she said.