Services will be Monday for James "Jim" McHaney, a longtime friend, husband, father and active community member. He was 86 years old.
McHaney died Wednesday evening in Victoria. His wife of 60 years, Catherine "Kay" McHaney, 86, said her husband lived a full life.
"Our marriage was as friends, as parents, as husband and wife – it covered everything," she said. "It was everything."
McHaney married Kay Roberts, a longtime friend he had known since the second grade, on Jan. 31, 1959. She said the two shared "a nice blend of friendship" throughout their years together.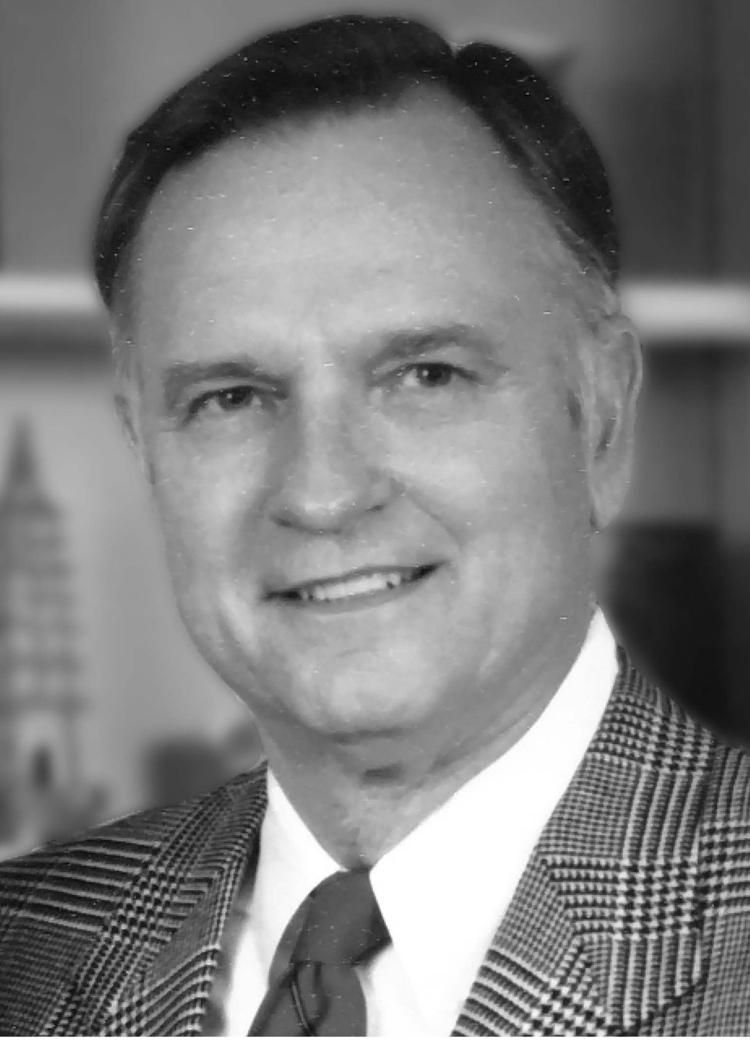 "We had many interests together and many different interests, too," she said. "It was very nice."
McHaney said the two of them would go hunting and fishing throughout their high school and college years. After they were married, according to the obituary written by his family, Jim McHaney enjoyed taking his family on his boat, the "Jimmy Mac," in Port O'Connor to catch trout and redfish or to hunt birds or deer outside Victoria.
The McHaney family are part owners of the Victoria Advocate, which was founded in 1846.
Back in 1942, according to Advocate records, Morris Roberts and a number of leading residents purchased the newspaper from George H. French, who owned and operated the paper for 41 years. In April 1961, Roberts purchased all stock and became sole owner of the Advocate.
He shared ownership with his son, John M. Roberts, who serves as president, and his daughter, Kay McHaney, who still works as secretary-treasurer.
For a number of years, Jim and Kay McHaney lived in Lubbock, where he worked for Diamond Alkali. They also lived in Fresno, Calif., and in Hudson, Ohio.
They returned to Victoria in 1969, and McHaney began working for the Advocate. He later worked for a subsidiary printing company of the paper, AdGraphics, which he headed until he retired in 2007.
Throughout his many real estate endeavors, McHaney worked closely with Nancy Garner, president of Woolson Real Estate Company. She said they formed their first business partnership in 1996, and all of the partnerships the two went on to create currently remain successful.
"There are many things I could say about how much it meant to be partners … I could never repay him for that," she said. "He really made a lot of difference in how much my business has succeeded through introductions, confidence and support. It always seemed like nothing to him, but it was everything to me."
Garner said he was a dear friend, and she will continue to work hard in his memory.
McHaney grew up in the old Trinity Episcopal Church, where he was confirmed in 1945, served as acolyte and eventually married Kay McHaney. He served on the vestry of the church and watched all of his children and several of his grandchildren grow up in Trinity School.
For years, he went to a weekly lunch with a group of men at Hungry Jacks Thirsty. The group included former Victoria Mayor Will Armstrong.
Though Armstrong said the two men didn't spend much time together in recent years, he said he will miss McHaney. He said he and McHaney fished together over the years and attended the weekly lunches – which, he estimated, spanned about 20 years. The lunches ended after the restaurant closed after Hurricane Harvey.
"He was always pleasant to be around; he was an old friend," he said.
McHaney's later pursuits involved the cattle business, cultivating seeds and a particular love of palm trees. He was an active participant in the Palm Society of South Texas.
After he retired, he started a tree business where he helped people remove and plant trees. He grew some of his trees at Gordon Ranch, which Shawn Campbell has managed for years.
"He was very passionate about growing trees, tree landscape and growing plants," Campbell said. "That was a big part of his world that he enjoyed immensely."
"Every time we see a palm tree, we'll be thinking of him," he added.
McHaney loved to listen to music, enjoyed watching his children and grandchildren grow up and was a lifetime supporter of the arts, especially the Victoria Symphony, Kay McHaney said. Jim McHaney is survived by his wife, their four children and numerous grandchildren and other family members.
"He was ready, and we are peaceful," Kay McHaney said. "It was a very wonderful life."