Community members are coming together to help defray medical expenses for a 6-year-old Victoria boy who was hit by a stray bullet on the Fourth of July.
Brian Flores, president of Xpressions Car Club Texas, is hosting a car wash benefit for Joe Pena on Saturday at Advance Auto Parts, 904 E. Rio Grande St. All drivers are welcome to donate anything they can, he said.
Joe suffered a gun shot wound at about 10:30 p.m. while watching fireworks from the backyard of his grandparent's home in the 2000 block of East Forrest Street, Victoria police said. An update on the investigation was not available Wednesday.
He was airlifted to University Hospital in San Antonio, where he underwent surgery to have a .45-caliber slug from his right forearm. His mother, Ashley Gonzales, said he is doing well, but itching to get his full-arm cast off.
While the cast will come off in about two weeks, Joe's family still has to figure out how to pay hefty medical bills.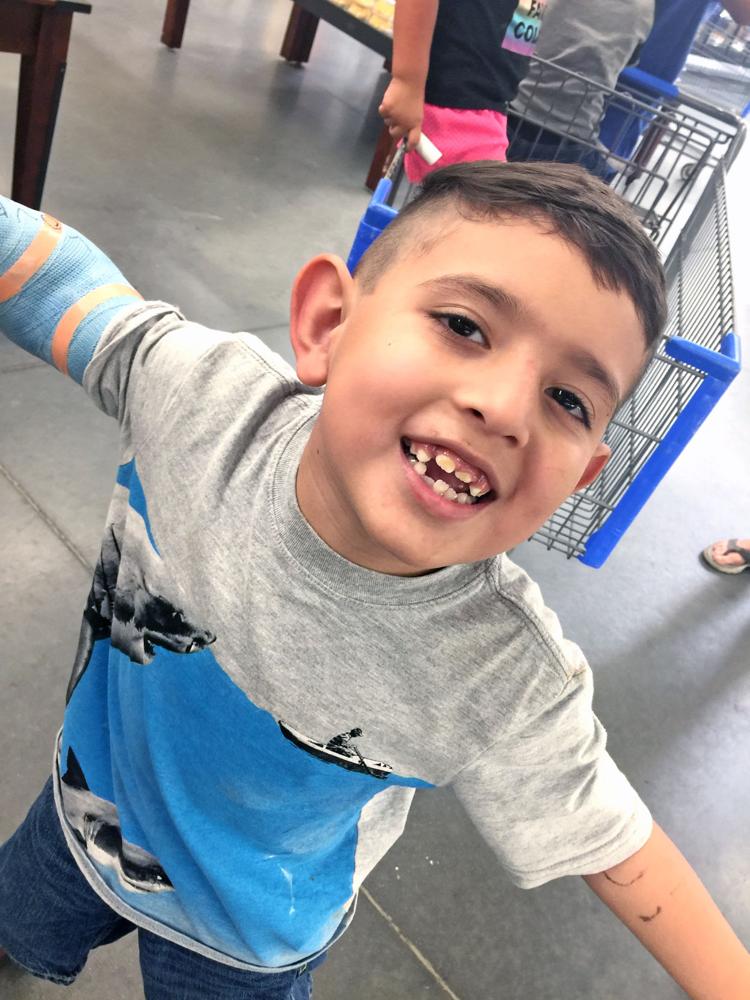 Flores said he immediately wanted to help when he heard about what had happened to Joe.
Flores previously organized car wash benefits for Aaron Martinez, a 17-year-old boy who suffered a traumatic brain injury in a car wreck on June 2, and Freddie Castillo, a Victoria man battling cancer.
"I saw it in the paper and it kind of touched my heart," Flores said about Joe's story. "I sit at home and read these things in the newspaper and it just hurts me to see these families go through this stuff and if that was me, I would want someone to help."
Ashley Gonzales, Joe's mother, said she cried when Flores asked her if he could host a fundraiser for her son.
"I didn't expect anyone to do something like that for him," she said. "It was a really big shock."
All drivers are welcome to donate anything they can at the car wash, Flores said.
"We just hope the folks come out to help this little boy and his family," he said.