Flora Moore Henneke lost the daughter that she had carried for almost nine months.
Even though that day was almost seven years ago, she remembers going to Texas Children's Hospital in Houston for an appointment, expecting to make plans to treat her daughter's heart condition.
Henneke was lying in the ultrasound room with her cousin by her side when she heard that a heartbeat couldn't be found.
She was 21 years old at the time, and it didn't sink in that the child she nicknamed her "kung fu baby" for always kicking, was gone.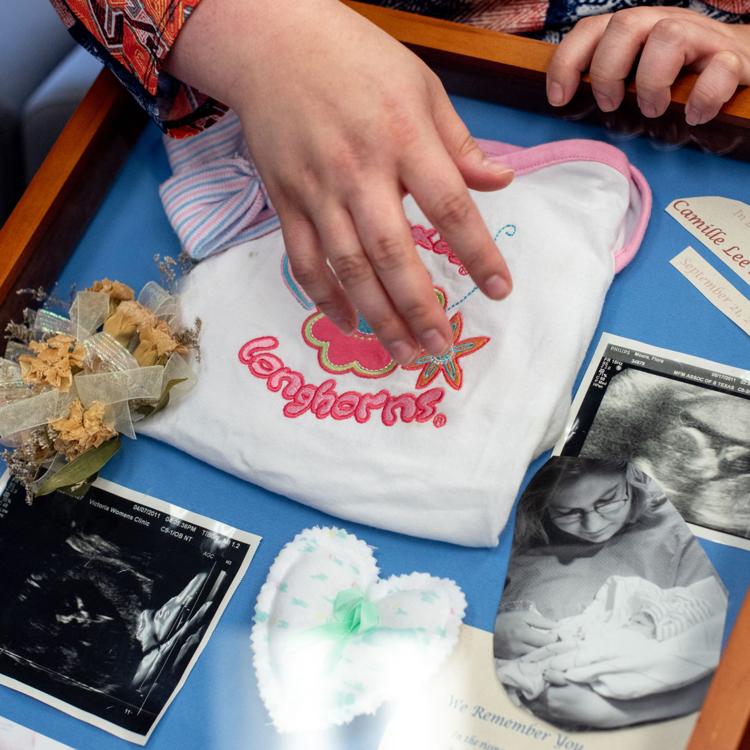 They drove back to Victoria and early the next morning checked into the hospital.
In the hours that followed the delivery, she took photos and held her baby for the first and last time.
She buried Camille Lee in Edna.
Although she felt alone, she wasn't.
Each year in the U.S. there are about 24,000 stillbirths, defined by the Centers for Disease Control and Prevention as the loss of a baby after 20 weeks of pregnancy.
The causes of many stillbirths are unknown.
Jo-Anne Joseph, a South African mother, felt this grief firsthand when her daughter Zia died in July 2013.
They met through an online support group and connected as grieving mothers.
Joseph, who was working on a book to remember her daughter, asked Henneke whether she would also share her experience for the book.
"Flora's letters brought the raw grief and balance the anthology needed," Joseph said.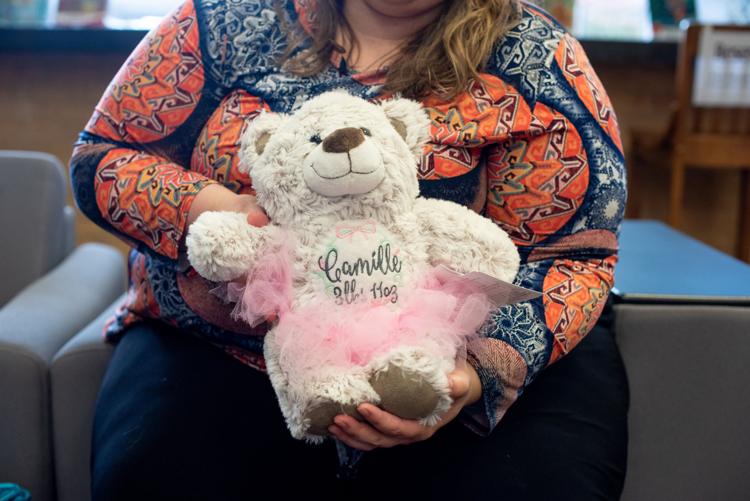 The book is called "Footprints on the Heart: A Remembrance Anthology" and was published this summer on Kindle and paperback.
Henneke still lives between what was, what is and what could have been.
"Writing, for me, has been a release," she said. "All I can do is keep her legacy alive one way or another."
The 29-year-old recently moved to Hallettsville where she lives with her husband, Matthew Henneke Jr., and her two stepchildren.
Her husband is an assistant manager at O'Reilly Auto Parts and she works as a caregiver for a home health company.
But the years after Camille died were painful.
Henneke said she was very angry for a long time and turned from her faith. She would go to different pastors and question them.
After a house fire, she was only able to save the baby's blanket and a few trinkets.
"You don't know what somebody is going through," she said, remembering she used to take the baby's blanket with her to the grocery store and could feel stares from people.
At one time she contemplated suicide so she could be with her daughter, but then realized her own mother would have to deal with both losses.
Finally she was able to see a counselor through STCH Ministries. She believes her daughter is healthy and pain-free in heaven.
"The worst thing that people can say is the pain will go away, but it never does," she said. "I just have to live without her."
She also found out there were several family members who had experienced similar losses.
"I'm hoping with this book I can bring awareness and people know that it's OK to talk about it," she said.
Henneke thinks about what her daughter would like right now. Would she like emojis or camouflage?
She wonders whether Camille would have liked the same things as her 13-year-old stepdaughter or her 10-year-old stepson?
She remembers one day thinking about whether she was considered a mom or not. She went back and forth.
That day she found Legos in her coffee cup.