Friday marked 365 days since Suzie Escobedo disappeared from her home in Seadrift.
Jose Vallejo-Garcia, Escobedo's uncle, said he is tired of waiting for justice.
"It has been a whole year," he said. "And I can't believe we still don't have any answers."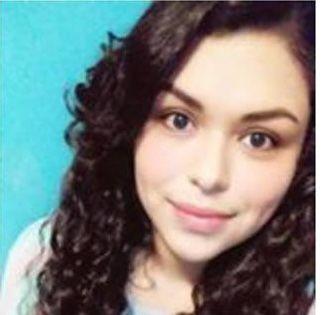 The then-25-year-old mom disappeared Aug. 2, 2018, from her home on 166 Loop Road in Seadrift. Authorities suspected she did not leave of her own free will, in part because her baby was found alone inside the home, said Johnny Krause, chief deputy of the Calhoun County Sheriff's Office, a day after a missing person's report was filed for Escobedo.
The Texas EquuSearch Mounted Search and Recovery Team nonprofit sent about 40 volunteers to search for the mother of two that month, and her family posted more than 1,000 flyers all over the Crossroads, but no new leads came out of the efforts.
Sheriff Bobbie Vickery said Friday there are still no details that can be released without compromising the investigation.
Vallejo-Garcia said no new information about the investigation has been released to the family.
"I've put so much effort into this, and my head is hurting because I still have so many questions," he said.
In June, multiple law enforcement agencies crowded Liberty Arms Boat and RV Storage in Port O'Connor, along with a truck from Texas State University, which is known for its Forensic Anthropology Center. The agencies oversaw the removal of cut concrete for two and a half days at the storage facility, which was constructed between June and December of 2018, according to the business's Facebook page.
Questions from the Advocate about whether the storage facility search was related to the Escobedo investigation were not met with definite answers. Yury Vallejo, Escobedo's cousin, said she also asked investigators if the search was related but never got a clear response.
At the time, Krause told the Advocate he hoped the public would be patient with the investigation process.
Escobedo's uncle said he continues to provide any information he believes is relevant to investigators, hoping his efforts can help solve the case.
"I know it is hard for the investigators and officers, and we are thankful for everything they do, but they aren't saying nothing," he said. "I don't trust them anymore because I helped a lot with the investigation and they don't tell us anything."
Vallejo-Garcia said he is working with a private criminal defense lawyer to reach out to state officials in upcoming weeks for help. He and his family are also trying to make the Facebook page about the search for her more active. The page, Find Suzie Escobedo, had more than 2,100 members as of Saturday night.
"It is the only network for my niece's case," he said. "And we don't want people to forget her."
While Vallejo never thought a year would pass without answers or her cousin home safe, she said she and her family still have not lost faith.
"We certainly still have that – the hope," she said.