A Victoria County woman died on an unusually cold Thursday morning in a house fire that was likely started by a heat lamp left on to warm a pet bird.
Theresa Hernandez, 70, was unable to escape the burning house where she lived with its owner Dr. Sandra Cochran, who is known for caring animals in need.
Hernandez was a longtime friend, housemate and employee of Cochran's.
At 2:55 a.m., firefighters were dispatched to Cochran and Hernandez's home at 821 Crestview Drive after receiving a 911 call from there, said Victoria County Fire Marshal Richard Castillo.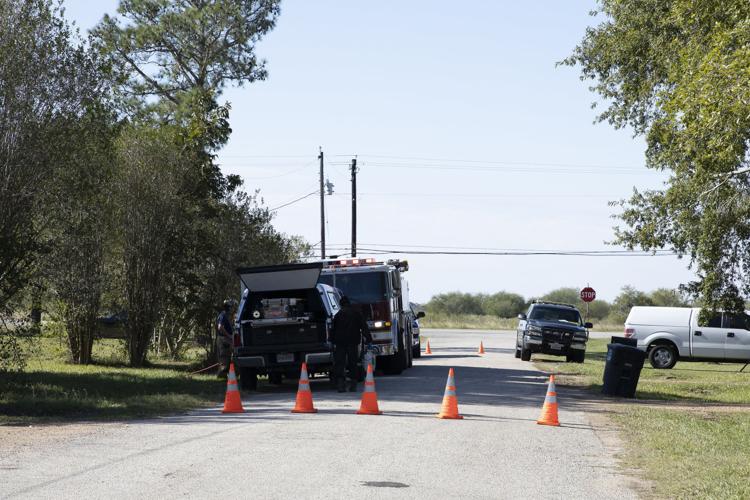 They arrived to find the home engulfed in flames to the extent that safe entry was impossible, he said.
They also found Cochran outside and uninjured.
Although Victoria County fire investigators are yet to conclude their work, they suspect it was caused by a heating lamp left on in the home's screened-in patio, Castillo said.
That lamp was left on to warm a macaw, he said.
The Texas Rangers and State Fire Marshal's Office investigators are assisting Victoria County fire officials in their investigation. They have no reason to suspect foul play, Castillo said.
Justice of the Peace Stuart Posey has requested an autopsy through the Travis County Medical Examiner's Office.
After smoke alarms sounded in the home, Cochran exited the home's rear door to assess the fire in the patio area.
Hernandez, who used a walker, remained inside.
Meanwhile, flames in the patio spread rapidly to the interior, preventing Cochran from returning through the rear door.
Strong winds that morning likely caused the flames to spread rapidly through the house, Castillo said.
In fact, a gale warning was issued for Wednesday night by the National Weather Service.
When Cochran circled back to the front, she found the door locked and Hernandez trapped inside.
"It spread too fast," Castillo said.
Pat Tally, board member for Trap-Neuter-Return, said she met Hernandez through her work with the Victoria feline advocacy group.
Hernandez routinely assisted Cochran in spaying and neutering stray cats.
They did that work and provided other aid to animals often without compensation.
Tally described Hernandez, who worked at Acres of Animals for about 30 years, as a kind of guardian who was protective of friends.
"She could be very abrupt," Tally said. "She didn't suffer fools."
But when it came to animals, Hernandez had compassion, said fellow Acres employee Tabitha Autry.
"She was always giving the stray cats names and bringing them treats," Autry said. "She was always brushing the cats."
Hernandez, a Crossroads native, owned a ranch in Nordheim, where she cared for cattle and a pet cat.
Autry also recalled an instance at the kennel in which Hernandez bottle-fed a calf despite her limited mobility.
"We don't make a lot of money. If you work in this field, you have to have a love for animals," Autry said.
A neighbor of Hernandez and Cochran recalled a time when the women had helped him care for an aging stray cat.
Although he offered to pay them for their help, they refused.
With the sudden arrival of cold weather in the Crossroads, residents should be wary when it comes to using space heaters and heating lamps, Castillo said.
"People right now during the cold weather are using heat lamps. They get knocked down and create fires," he said.
Those with pets should consider bringing them inside rather than leaving them with heaters, he said.
The day before that 2018 blaze, another fire at a Victoria home was started by a heater left to warm a dog.
Perhaps most importantly, Castillo advised that residents should evacuate as soon as fire is detected.
Fire can spread surprisingly quickly in the right conditions, and getting caught off guard can prove deadly in a matter of minutes, he said.
"Get out of the house and call 911," he said.