Soiled bunker gear was once worn back to fire stations with little concern, but departments across the country, including Victoria departments, are drastically changing how gear is cleaned and handled in efforts to prevent cancer.
Recently, after a fire was put out and the tin structure broken down on a shed engulfed in flames, firefighters with the Victoria Fire Department immediately took off their gear in the street and cleaned their skin with wipes specifically designed to remove soot and chemicals.
"We're a lot more proactive about it than we used to be and that is not just 'we' as in the department; that is 'we' as in the fire service," said EMS Capt. Mark Martyn of the Victoria Fire Department. "It is a very, very different mindset on how you clean your gear, your SCBA (self-contained breathing apparatus) and clean yourself versus what it was before."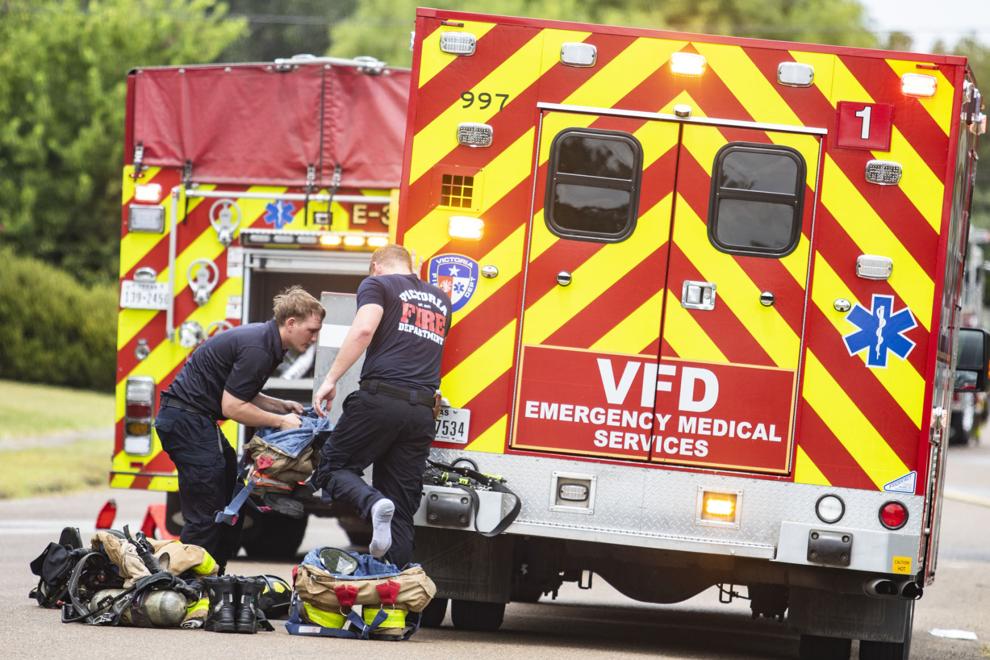 Cancer is the leading job-related cause of death for paid firefighters, according to data from the International Association of Firefighters. A growing body of research connects the disease among firefighters back to their heavy, instantly recognizable uniforms that trap numerous chemicals and toxins.
"We have to go through this very rigorous decontamination process after a fire because they've realized that is what is causing the cancer – the soot from the fire on the gear is absorbed through your skin," said Fire Chief Tracy Fox.
Skin becomes more permeable in hotter temperatures. For every 5-degree increase in skin temperature, the absorption rate increases by a whopping 400%, according to the Firefighter Cancer Support Network.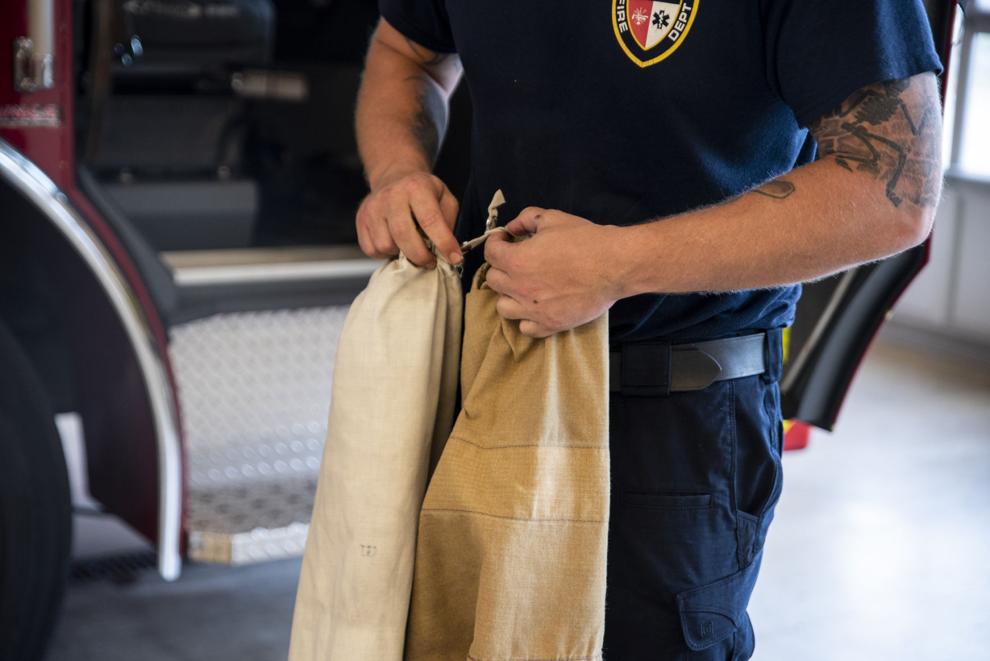 Structure fires today have more in common with hazmat events than those of the past because plastics and synthetics have become mainstream building materials. While some chemicals and toxins have been identified through research, each fire is different and many contain completely unknown substances, according to the Firefighter Cancer Support Network.
"It depends on what is burning and anything man-made, plastics especially, have a whole lot of bad stuff and that just stays on your clothes as a residual," Martyn said. "If you don't wash it, it will be there and the next time you get hot, your skin will keep absorbing whatever is in there."
Each Victoria firefighter received a protective hood in 2018 that research shows is essential to preventing carcinogens from being absorbed through the skin. The department has also started issuing two sets of personal protective equipment, commonly known as PPE, to every firefighter, so their gear can be properly cleaned after a fire.
Firefighters at the department are required to wash bunker gear after every vehicle or structure fire in heavy-duty washer machines called gear extractors, and dry it on racks specifically designed for the process. The racks alone enable firefighters to completely dry a set of gear in two hours versus the 24 hours previously needed, Fox said.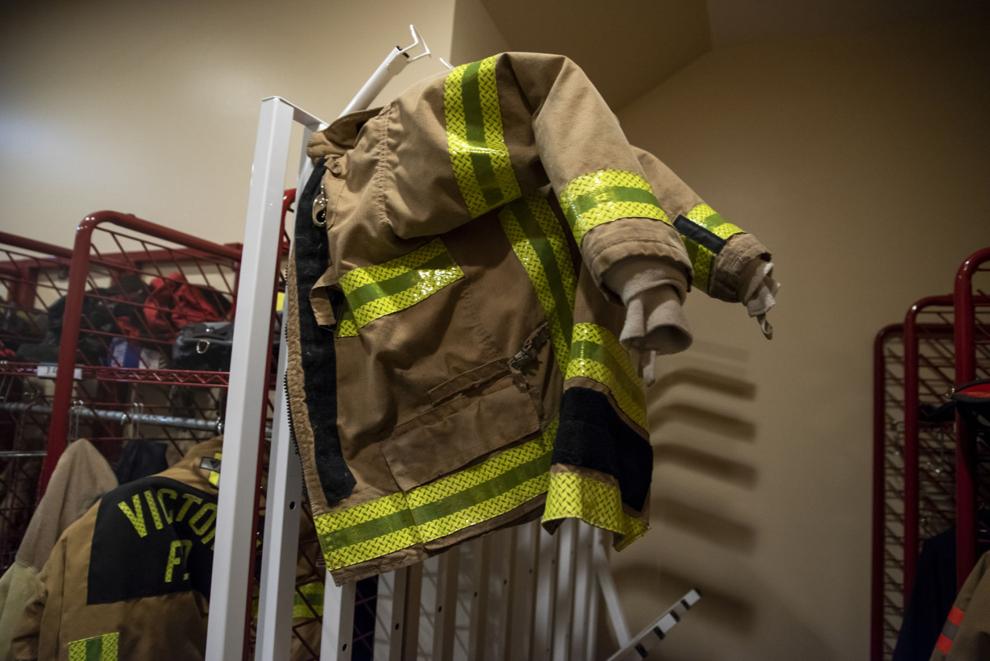 Victoria firefighters also take off gear before returning to stations, place it in a sealed bag and store that bag outside of engine cabs as part of an on-scene decontamination practice before cleaning the gear, showering and changing clothes, Fox said.
Paid fire departments are not yet required to have two sets of personal protection equipment, though Richard Castillo, the Victoria County fire marshal, suspects that could be required by law in the future. The county department currently only has one set of gear per firefighter, but undergoes the same cleaning practices as the Victoria Fire Department.
"It is coming to light and is something that needs to be addressed, and they're addressing it right now," he said.
Cancer and the career
The World Health Organization's International Agency for Research on Cancer Working Group classified firefighting as "possibly carcinogenic to humans" in 2007, and called for more research to better understand the risk. Multiple studies have been conducted since.
Firefighters are 9 percent more likely to be diagnosed with cancer and 14 percent more likely to die of the disease than the general public, according to the largest cancer study of paid U.S. firefighters, which was released in phases by the National Institute for Occupational Safety and Health from 2013-2016. Data was collected for the study from about 30,000 firefighters in three metro departments.
The national institute's research shows firefighters are significantly more at risk for specific types of cancer, including testicular, esophageal, mesothelioma, multiple myeloma, non-Hodgkin's lymphoma, skin, malignant melanoma, brain, prostate, colon and leukemia.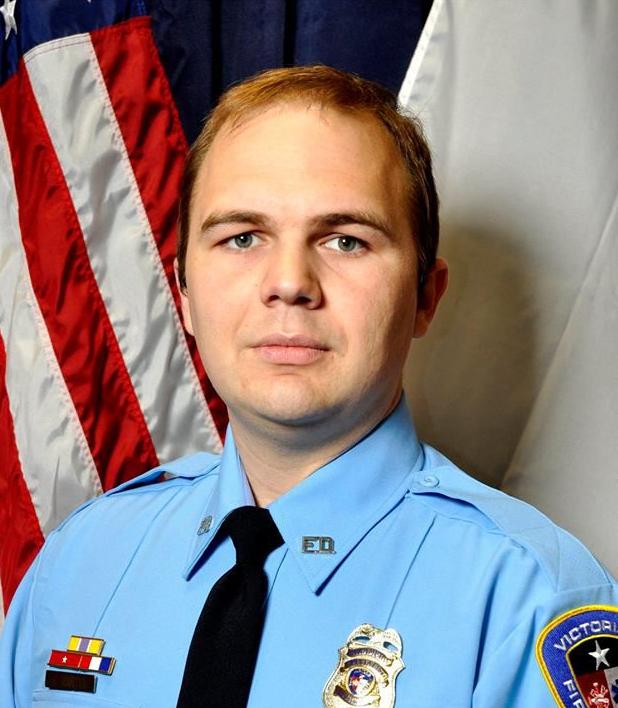 When Martyn was diagnosed with testicular cancer in 2014, he did not initially think such news could be related to the career he has made out of running into flames to save property and lives.
But no one in Martyn's family can recall a relative ever battling cancer, and his age at the time, 29, was at the edge of the window for the diagnosis.
"You definitely want to say that doing this (being a fireman) contributed to it," he said. "It is possible that it didn't, but more than likely that it did based on what I know now."
Firefighters have a 102% increased risk of getting testicular cancer than the general public, according to the National Institute for Occupational Safety and Health study.
After about a year of on-and-off chemotherapy treatment and two surgeries, Marytn became cancer-free. He still had to have bi-annual checkups for five years, but said he, in a sense, is one of the lucky ones.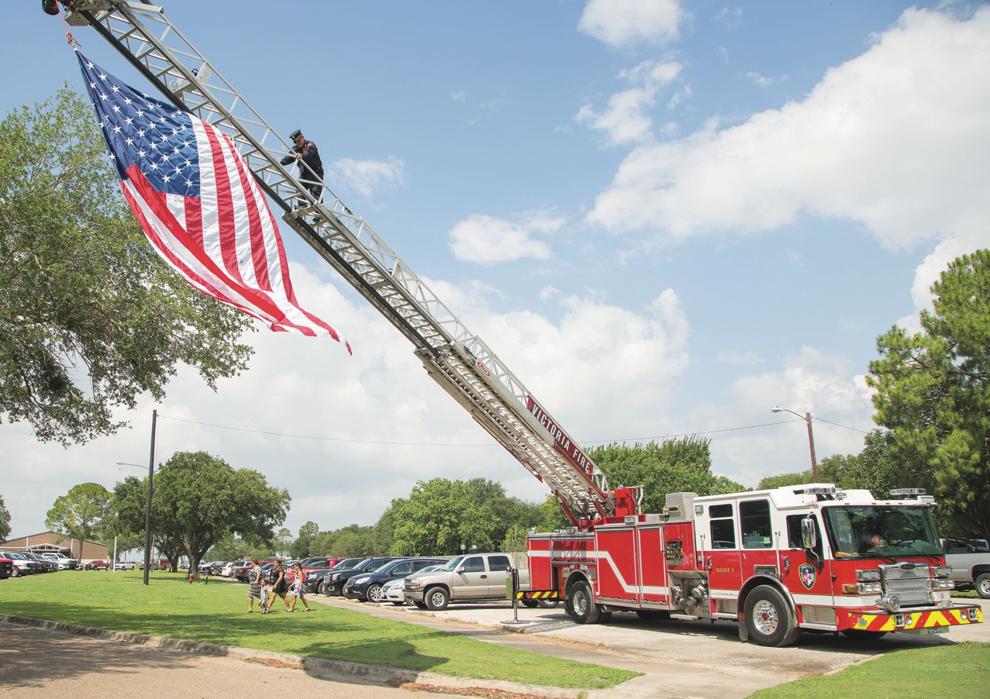 In the past decade, the Victoria Fire Department has lost two brothers to cancer.
Charles Zajicek died in June 2017 at age 56 after a long battle with ocular and liver cancer, and Edwin Ellis died at age 54 while battling liver cancer in 2014. Zajicek served for 25 years and Ellis for 34.
Unique challenges among volunteers
Little is known about cancer among volunteer firefighters because most studies, including the National Institute for Occupational Safety and Health study of U.S. firefighters, have only included funded departments.
But the Firefighter Cancer Registry Act of 2018, signed into law by President Donald Trump, gives the Centers for Disease Control and Prevention funding to create a voluntary registry of paid and volunteer firefighters' health and demographic information. That registry is not yet live, but the hope is that it will help identify and screen specific cancers, as well as improve safety protocols and safeguards.
Volunteer firefighters face different challenges than paid firefighters, such as regularly transporting contaminated fire gear in personal vehicles and potentially going back to work in the same clothes after fighting a fire, according to a white paper published by the Firefighter Cancer Support Network.
Unlike funded departments, volunteer departments often do not have gear extractors or drying racks that each cost thousands of dollars.
Castillo, the county fire marshal, said all volunteer departments in the county are allowed to drop their equipment off at the county's station to be properly cleaned, but he suspects one day the regulations could require those departments to meet national standards, too.
Unlike paid departments, volunteer departments are also not required to meet gear maintenance standards set by the National Fire Protection Association under the NFPA 1851, which is used by the Texas Commission on Fire Protection to inspect departments.
The main reason why volunteer fire departments are not regulated is the burden of funds.
"It shouldn't be different for volunteers, but it is," Castillo said. "We try to push it (legislation) through the state fire marshal's association that they meet those standards ... because a lot of our volunteers do carry it (their gear) with them, so being able to clean it is a big thing."
Paul Maldonado, the Texas Commission on Fire Protection's compliance manager, said some volunteer departments opt into inspections to make sure volunteers are safe or to increase accountability, which is required for some grants and advanced certifications for volunteers.
"We do have volunteer fire departments that are in our regulatory system and they do comply," he said.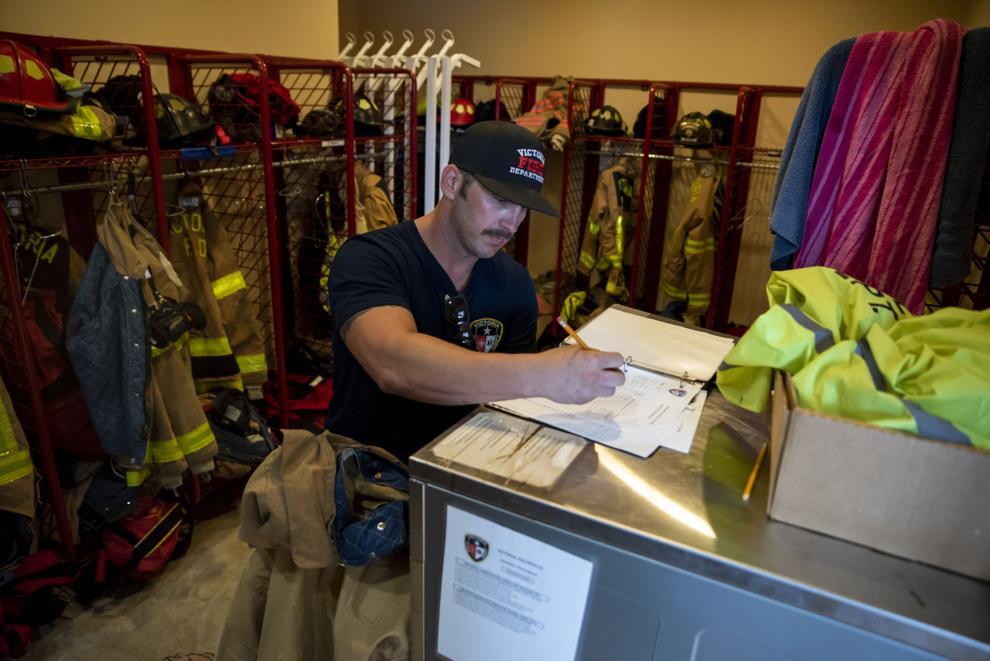 An updated version of the NFPA 1851 standards is anticipated to be released soon, Maldonado added.
"The changes that are coming out, I would say, from my understanding, are significant improvements to helping to address the concerns of cancer in the fire service," Maldonado said.
Carli Lorraine, vice president of outreach and advocacy at the National Fire Protection Association, said the 2020 Edition of the NFPA 1851 will be released this fall.