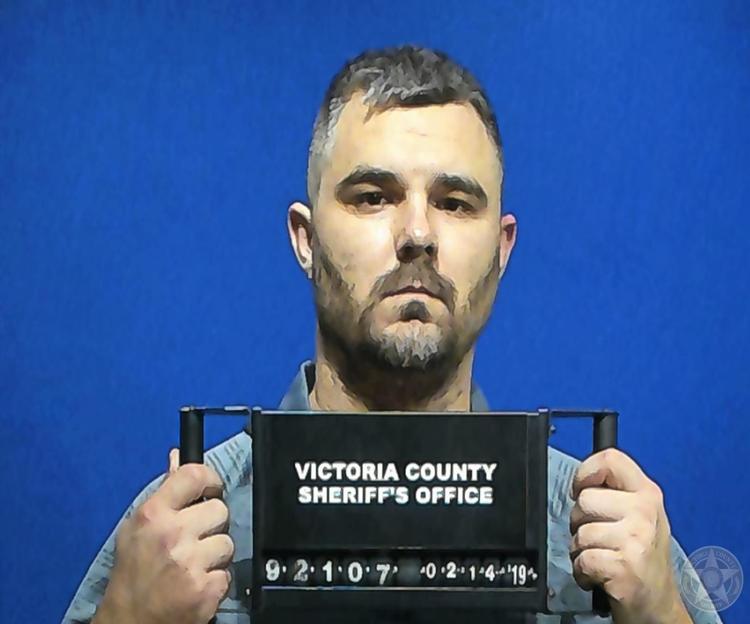 A former Victoria ISD wrestling coach was re-arrested Friday on a warrant charging him with improper relationship between an educator and a student – his second felony charge in two days.
The warrant came a day after James Christopher White, 34, showed up in the lobby of the Victoria County Sheriff's Office to turn himself in for a warrant charging him with sexual assault of a child, court records show. Ward Wyatt, a spokesman for the Victoria County Sheriff's Office, confirmed that both charges regard the same 16-year-old girl.
The second warrant came a day after the first warrant because the primary offense involved in that charge took place in Guadalupe County, said Roy Boyd, chief deputy of the Victoria County Sheriff's Office.
Boyd said they offered the Guadalupe County District Attorney's Office the chance to prosecute the case because the county had jurisdiction. After reviewing the case, the county had no objections to Victoria County pursuing the second charge because District Attorney Constance Filley Johnson is already prosecuting the first case, he said.
Each second-degree felony charges carries a maximum punishment of 2 to 20 years in prison and a fine of up to $10,000. White posted two bonds totaling $100,000 and is no longer in custody. Victoria ISD hired White in August 2018 as a special education teacher and assistant coach, a school official said. He was immediately placed on administrative leave when administrators became aware of the allegations against him and is no longer an employee of the district. Shawna Currie, a spokeswoman for VISD, has not said when his employment ended.
White has three teaching certificates for physical education, special education and educational aide I, according to the Texas Education Agency. The physical and special education certificates were effective June 5, 2018, while the educational aide certificate effective date is listed as Aug. 30, 2016. White also had a probationary special education teaching certificate from Aug. 21, 2017, to Aug. 21, 2018.
Previously, White also worked for the Orange Grove Police Department, but officials could not provide more details about his employment without a formal records request. The Advocate's request with the department is pending.