Trevor Garber, 10, carries on a family legacy every time he steps behind his PK Grill.
"We're all familiar with it, and we help each other," Trevor said about the family hobby. "We're doing something we all like."
The Garber family spends many weekends competitively grilling hunks of meat. Trevor, a fifth-grader at Mission Valley Elementary School, won grand champion last weekend at the San Antonio Livestock show in the Buckaroo Que contest. He was awarded a banner and a belt buckle.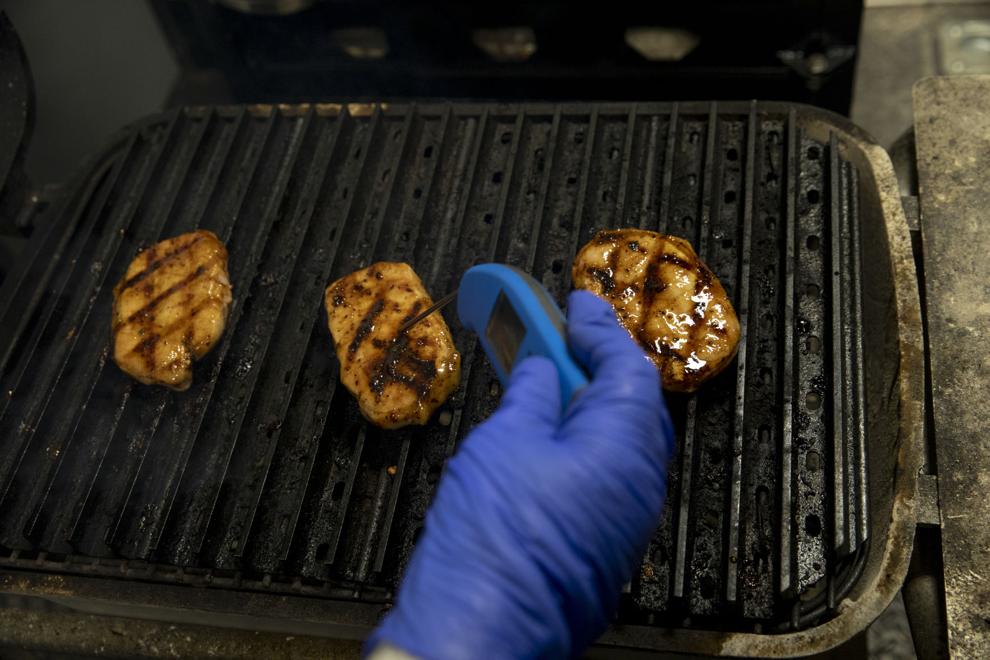 "At first, I couldn't believe my number was called," Trevor said. "I didn't know what my legs were doing, I just wanted to get up there."
Trevor has been cooking competitively since he was 6 years old, and he has continued competing six to eight times a year.
"It gives me something to do on the weekends," Trevor said.
At most competitions, Trevor and his competitors are asked to grill pork chops, a staple in kids cookoffs.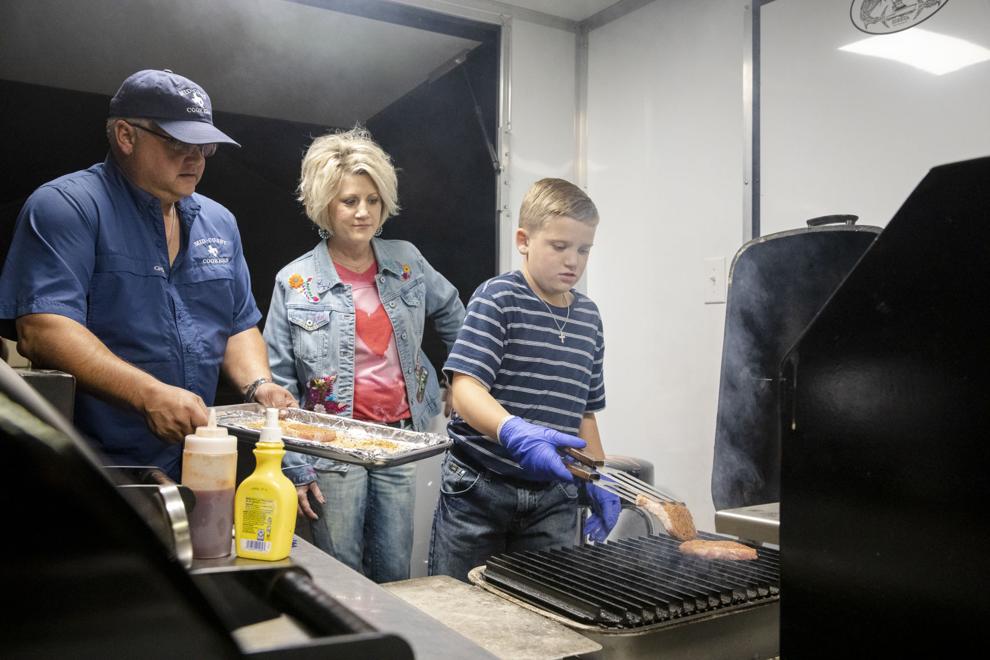 Pork has a quick cook-time, said Trevor's father, Dwain Garber.
Trevor has developed a routine when it comes to pork.
He starts by putting on a base seasoning and following that with his favorite seasoning, both he keeps tight-lipped.
"It gives it that pop, I'd like to say," Trevor said as he patted the seasoning into the meat with his plastic blue-gloved hands.
Once they are coated on both sides with the dry-seasoning, Trevor cuts off the meat and follows by spraying butter over the meat.
"Moisture, gotta have that," Trevor explained as he buttered the pork.
In between sprays onto the meat, he would open his mouth wide and spray a bit. Just to taste, he said.
Trevor explained that the judges use a plastic fork and knife to cut the meat, and if it's too tough there are problems.
At the San Antonio competition, Trevor did a similar technique, but he also injected the pork before cooking it to 135 degrees.
The meat stays on the grill for three minutes on each side, and is rotated every minute and a half to create the perfect grill marks.
"The temperature is the most important thing," Trevor said.
Garber also cooks competitively. He and Trevor's mother Jana Garber are part of the Mid-Coast Cookers, which has been around for about four years.
"He's been around all us cooking, and he picked up on a lot of it," Dwain Garber said.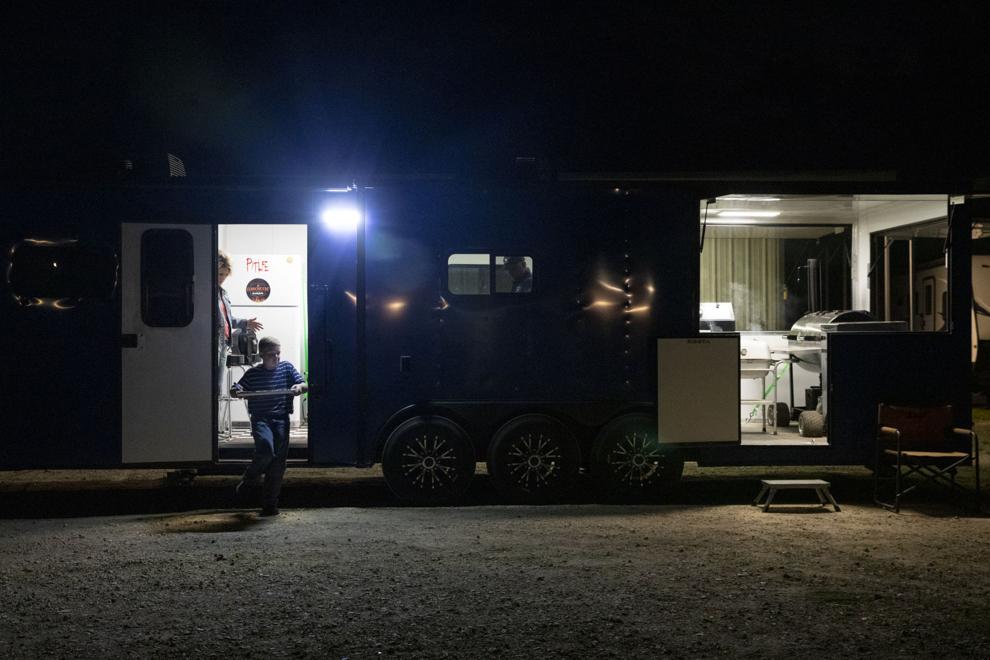 Jana Garber said she was surprised Trevor took such an interest into cooking, and he ran with it once he got the hang of it. She said they are looking forward to the Victoria County Livestock Show to see Trevor compete again. At the county show, Trevor will also show a commercial heifer, a carcass hog and a live hog.
Dwain Garber said Trevor has a huge support system, and they will be there again at the stock show, which runs Feb. 27 through March 1. The cook-off is Feb. 22, and Trevor will cook pork for the judges alongside his competitors.
"When he wins, the whole family wins," he said.