Ashley Garcia Palacios said her parents have tragically been taken from her and her siblings after their mother confessed Thursday to killing their father.
"People need to understand that we lost both of our parents," she said. "We lost my dad because of my mom, and we lost my mom because of what she did to my dad.
"He was an amazing person, and he didn't deserve this. I don't know why she took him from us."
Mario Garcia Sr., 59, was found deceased Thursday in a wooded ravine behind his residence at 1053 Beck Road West, where he lived with his family in rural Victoria, said Roy Boyd, chief deputy for Victoria County. He was identified Friday as the victim in a homicide investigation that the Victoria County Sheriff's Office started at the residence.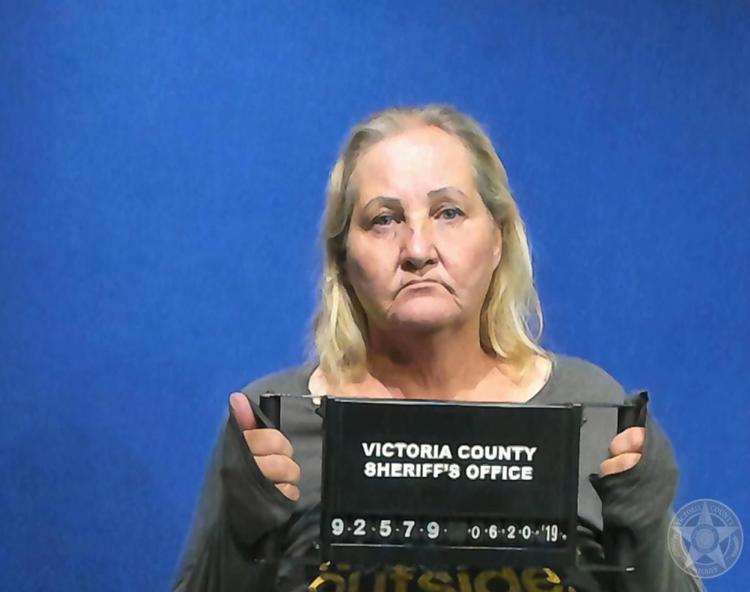 Garcia's wife, 56-year-old Rose Marie Garcia, was booked into the Victoria County Jail about 2:30 p.m. Thursday on a warrant charging her with murder. Her bond was set at $250,000.
The arrest came two days after she went to the Victoria County Sheriff's Office and reported her husband missing, Boyd said. Once her husband's body was discovered on their property, she provided a confession to investigators during an interview at the Edna Police Department.
Garcia Palacios, 32, said her parents had been married for 39 years, had six children and were grandparents to many.
"We are all in shock, just wishing it was a bad dream," she said. "He loved all of us; he loved his grandkids and he loved my mom."
Garcia worked in the oil fields and put up drywall to provide for his family, his daughter said. After growing up in McAllen, he lived in Minnesota for 30 years before moving back to Texas in 2007 and Victoria in 2009.
"He would give the shirt off his back in a heartbeat if he thought you needed it," Garcia Palacios said.
Garcia's niece, Lizetth Garcia, 39, said he was "the glue to the Garcia family."
"I lost my dad when I was 18 months old, and when I heard Uncle Mario's voice, I heard my father's voice," she said. "He was the closest representation of my father here on Earth … When he hugged me tight, I felt like I was hugging my father."
The Edinburg resident said her uncle would randomly call to see how she was doing and make an effort to see everyone when he made visits to Texas from Minnesota before moving back.
"He always ended his phone calls with, 'I love you,'" she said. "We may never understand why my aunt did what she did, but I pray my cousins and his grandchildren have the strength to get through this time."
Justice of the Peace Robert Whitaker, who serves Precinct 4, said he requested an autopsy be performed by the Nueces County Medical Examiner in Corpus Christi. The results are pending.
Additional details about the investigation were unavailable Friday, Boyd said.
"While we do have somebody in custody, the investigation is ongoing," he said. "This is a tragic event for the family, and we just want them to know that our thoughts and prayers are with them."
Advocate government reporter Morgan Theophil contributed to this story.