Elijah Hallmark was behind the bar at Olive Garden on Thursday afternoon when he heard someone yell, "He's choking!"
During a time when people are avoiding close contact in response to the COVID-19 pandemic, the 19-year-old bartender and waiter rushed to the aid of 10-year-old Orlee Moreno without hesitation.
"I don't know where he came from, but he just ran over, grabbed my son from the back and gave him the Heimlich maneuver and a piece of a mozzarella stick flew out," Orlee's mother, Michelle Moreno, said Friday. "He saved my son, he saved his life."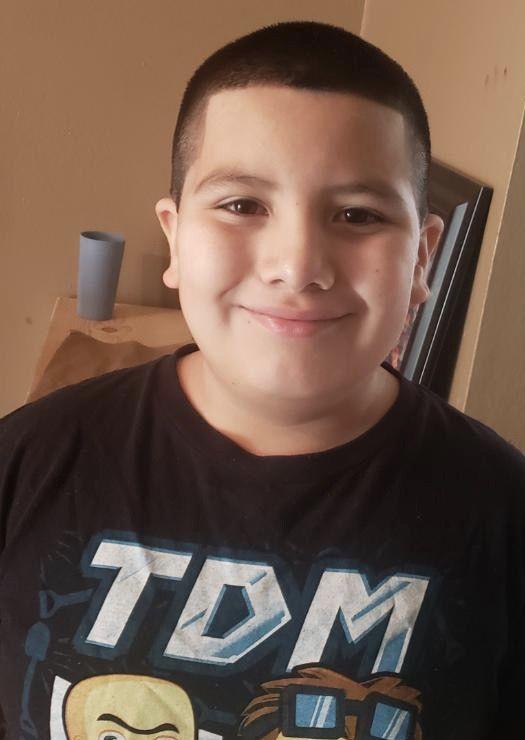 Hallmark, who has worked at Olive Garden for about two years, said he acted before he could think.
After clearing Orlee's airway, Hallmark got the frightened boy a glass of water and comforted him, Moreno said.
"Eli made sure he was OK until we left the restaurant, until we walked out the door," Moreno said. "I can never repay him for what he did, and I am very grateful he was there."
Hallmark was grateful he was there, too, he said.
"I started crying if I am being honest," he said. "It was very emotional and one of those things where I was just glad I was able to be where I was and help somebody out."
Iris Sanchez, one of Hallmark's managers who was on duty at the time, said she was not at all surprised to see Hallmark come to the rescue.
"Eli is very genuine when I observe him working. He has a lot of loyal guests that come specifically to see him, and he engages in conversations with just about anyone," she said. "It did make me proud to know that we have a team member as genuine and as caring as Eli working for us."