The City of Port Lavaca asked the court to dismiss a lawsuit Thursday filed by a Houston man who was arrested last year on suspicion of public intoxication.
Bryan Ardoin was arrested in August 2018 after police responded to the H-E-B parking lot, where he was sleeping in his vehicle with its door open. The public intoxication charge, which is a Class C misdemeanor, was dropped about eight months after Ardoin was accused of the crime.
The 42-year-old, who was working in Port Comfort at the time of his arrest, filed a lawsuit about two months later in the Houston Division of the United States District Court of the Southern District of Texas against the City of Port Lavaca. He decided to sue on principle, he said.
"It isn't about the money," he said. "It is the justice of the record, and all I want is for them to know: Don't be so quick to assume guilt ... They assumed I was guilty before I even did the sobriety tests."
Ardoin is represented by Houston attorney Andre D'Shawn Evans, who could not be reached for comment.
Ardoin's complaint included claims that city officers, including arresting Officer Juan Obregon, ordered him out of his vehicle, refused to give him a breathalyzer or blood test, forced him to undergo multiple standardized field sobriety tests, used excessive force and searched his vehicle without consent after wrongfully arresting him.
He said he was sleeping in the parking lot because he had been working and driving for at least 12 hours.
"If I'm working long hours, I get sleepy, and being tired may be dangerous, but it's not a crime," he said.
He was released from jail the morning after his arrest and went to the Quality Control Testing, Inc. center in Port Lavaca to take a hair follicle test for alcohol and 16 different drugs. Records show that samples, which were collected about 11 a.m., came back negative.
"If they would have given me a blood or breathalyzer test like I asked for and was denied, they would have known I was innocent," Ardoin said.
The test was performed by Pyschemedics Corporation, which states that hair tests can detect drugs or alcohol used several months back, but it does takes about five to seven days from the time of drug use for the portion of the hair containing that drug to grow.
Chief Colin Rangnow said he was "disturbed" to hear the accusations against his department. Rangnow went through dash camera footage with the Advocate, which he says proves the claims in the lawsuit are unfounded.
"When you look at the video, you would almost think it is not the same situation," he said. "Most of it is made-up fabrications, pretty much all of it, other than the guy being arrested and the officers being there at H-E-B."
Ardoin underwent all three standardized field sobriety tests after initially declining and repeatedly telling the officers that he does not drink alcohol or do drugs. His request for a breathalyzer was declined because officers said they did not believe he was under the influence of alcohol, according to Obregon's body camera footage.
"If he really didn't want to do anything, (he could of said), 'Sir, I really appreciate what you're doing but I refuse to take your tests,'" Rangnow said.
Drivers have the right to refuse standardized field sobriety tests in Texas, and the arresting officer may decide whether to request a breath or blood sample.
After taking the eye test, also known as horizontal gaze nystagmus, Obregon can be heard telling Ardoin that he seems "capable to drive" in his body camera footage. But when Aridon responds by saying he can walk a straight line, "he puts himself back into the tests," Rangnow said.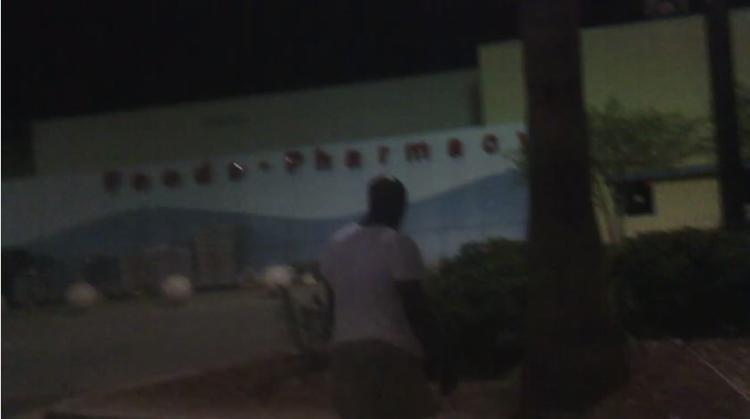 For the walk-and-turn test, footage from Officer Obregon's body camera shows that instead of walking nine steps in a straight line, turning around and walking nine steps back, as instructed, Ardoin walked more than 60 steps before stopping in front of a palm tree in the parking lot.
Rangnow said following directions is part of the standardized field sobriety test, which Ardoin failed to do.
The city's request to dismiss the lawsuit is scheduled to be heard in October. No one appeared at a pretrial and scheduling conference Sept. 5, according to court records. Failure to appear at a rescheduled conference set for Oct. 18 will result in immediate dismissal without further notice, records show.
"I just want them to see that they can't humiliate someone who is innocent like this," Ardoin said about his hopes for the case.
Meanwhile, Rangnow said he does not understand why Ardoin would want to continue with the process.
"Most all of this is complete fabrication," he said.