PORT O'CONNOR – A Texas Ranger and other law enforcement members oversaw the removal of cut concrete slabs from a boat and RV storage unit near Port O'Connor on Tuesday.
Despite the activity, Chief Deputy Johnny Krause, of the Calhoun County Sheriff's Office, declined to reveal the focus of his office's investigation at Liberty Arms Boat and RV Storage, 14125 SH 185.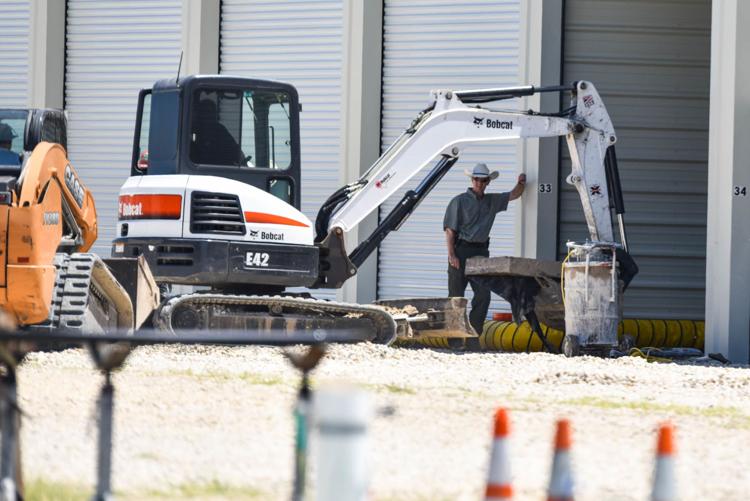 "We have several things going on in the Port O'Connor-Seadrift area simultaneously," Krause said. "I don't want to compromise any of them by getting specific about anything or any one area. Hopefully, shortly, I will be able to address things specifically."
For hours, several workers wearing neon safety vests and hard hats used two earthmovers to shuttle loads of cut concrete blocks and rubble from one of the storage units, pausing occasionally for water and rest beneath the merciless June sun. They also moved loads of dirt from the unit to a pile that was about 5 feet tall by late afternoon.
Both piles were not present Monday night.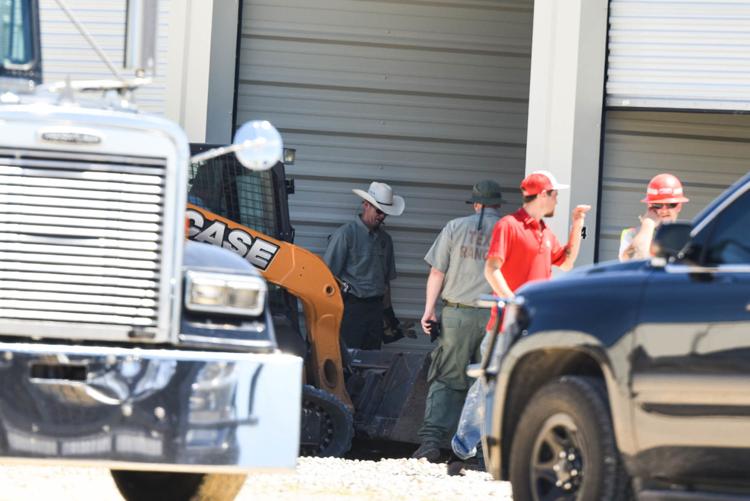 In between the two storage buildings, a black mobile command center displaying "Victoria County Sheriff's Office," was parked. Several other trailers without logos were also present.
One worker, who left the fenced storage facility in a pickup emblazoned with "Penhall Company" and "Concrete sawing, drilling and bricking," said they had been cutting concrete as he exited the gate. He declined to say who had hired him.
Although Texas Department of Public Safety Sgt. Ruben San Miguel said he could not offer details about the work conducted there, he said the Texas Rangers are assisting the Calhoun County sheriff's office with an investigation.
Apart from a red Calhoun County constable's pickup, one other notable vehicle was present.
On the side of that truck read "Texas State University."
The activity at the storage facility comes months after Suzie Escobedo, a 25-year-old Seadrift mother, went missing in August. Days after her disappearance, sheriff's officials said they suspected foul play in her disappearance.
Although dozens of searchers, both from the Crossroads and outside the area, combed the county, Escobedo was never found.
Family members of Escobedo said Tuesday night that they were aware of the Port O'Connor search and are still concerned about the investigation, but did not want to be quoted.
According to Liberty Arm's Facebook page, construction on a second storage building was announced June 4.
On Sept. 7 and Oct. 1, photos of concrete being poured were posted on the page.
The storage facility is owned by Jan and Patricia Maly, of New Caney, according to county property records. An assistant for Jan Maly said Tuesday that the man was near Port O'Connor.
Requests sent to Maly for comment were unreturned.
Mitchell Carrillo, owner of the Port Lavaca engineering firm Lynn and Associates, said his company was hired for construction at Liberty Arms but not for the concrete foundation.
Carrillo said he was unfamiliar with the name Suzie Escobedo and that he had been alerted by Maly to expect calls from the sheriff's office.