Editor's note: To help voters learn more about the candidates, the Advocate is printing profiles provided by the League of Women Voters in contested races in the Nov. 6 election.
Background: What training, experience, and background qualify you for this position?
Coastal Planning: What measures would you implement to restore and protect the coast, wetlands and the built environment to minimize damage from major storms?
Veterans: What are the most significant land-related issues facing Texas veterans and what can the General Land Office do to address those needs?
Other Issues: What other issues do you consider the most important, and how would you address them?
COMMISSIONER OF GENERAL LAND OFFICE — 4-YEAR TERM George P. Bush (R)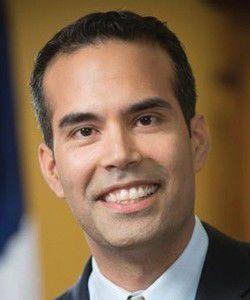 Background: I have run a conservative and efficient Land Office. I am saving taxpayers money while putting more money into the Public School Fund than ever before. The GLO has been a government office that works for the people during my first term.
Coastal Planning: The restoration of McFaddin National Wildlife Refuge in Jefferson County is one example of what we are trying to do on the coast. Restoration to this area provides critical protection to Port Arthur and the oil and gas infrastructure of the state. The GLO, along with its partners, has identified approximately 60 similar, high-priority projects.
Veterans: The General Land Office offers several great veterans programs such as the home loan and health care assistance programs. I'm committed to continuously looking at all of these programs at the GLO and across this great state for ways to improve the lives of our military and each of their families. Any time a veteran needs help in getting an education, a job, or health care, we should try and provide some form of assistance.
Other Issues: Continuing Hurricane Harvey relief – The Texas coast was devastated by Harvey last fall and we need to continue to fight for those affected. Helping Veterans – Ensuring that veterans have access to crucial services is a top priority for my agency. Saving the Alamo – My objective is to ensure the Alamo tells the heroic story of the battle better than ever and for many years to come.
Miguel Suazo (D)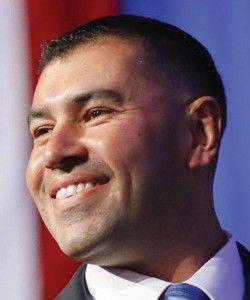 Background: As a former U.S. Senate staffer, I have worked on issues related to land use planning, education, veterans, environmental protection and economic development. As an energy professional and attorney, I will provide direction on mineral leasing for supporting education, a key duty of the GLO, and also stewardship of our Texas lands.
Coastal Planning: The Land Commissioner must be proactive in protecting the coast from natural and man-made dangers. I will use nature to protect it and ourselves a central focus of my duties. For example, restoring oyster habitats, preventing brackish water invasion of freshwater habitats, combating invasive species, building berms and sand dunes, are all elements of a "coastal wall" that will limit flooding and must all be part of a comprehensive approach to coastal protection.
Veterans: Veterans can face formidable challenges returning to civilian life following their service to their country. I am concerned that the VLB is not offering sufficiently competitive loans to Texas veterans compared to many other programs through the Department of Veterans' Affairs and other states. I also think that the extent of the GLO's outsourcing to third parties, the origination and servicing of these loans needs to be examined.
Other Issues: The most critical issue facing the next Land Commissioner is that of leadership. The Land Commissioner must elevate the profile of the key issues Texans face through the GLO and educate the public about these issues, especially with respect to the Alamo. The current commissioner has failed to demonstrate the managerial ability to achieve success for Texas on a range of issues. Texans must elect a leader with a proven record of success; and I believe I am that leader.
Matt Pina (L)



Background: First, I was raised in Texas. For this position, it is of utter importance that this person is raised in the state as it monitors two major things: Our public lands, such as the Alamo, and our public school fund. I have my B.A. and M.A. in political science and currently sit on San Antonio's Transportation Board.
Coastal Planning: While many of our bays are surrounded by larger metro areas, there is plenty of coastline that is not supported or kept to the same pristine condition. With the offshore drilling taking place, I would like to see some of the revenue generated from that exploration go toward the maintenance of that space.
Veterans: The biggest gap faced by veterans is by those who are permanently disabled. In the state of Texas, little is done to ensure that they can live in adequate settings that afford them to live independent and normal lives. H-E-B has, on average, provided two homes a year to Homes For Our Troops. An organization that builds homes for permanently disabled Veterans. While I applaud the effort made by these organizations, the General Land Office could coordinate in order to make these homes cheaper.
Other Issues: The Alamo doesn't belong under the Land Commissioner's purview. As the current GLO commissioner isn't a native Texan, I will quickly explain that the Alamo was saved from demolition by a group of women who were descended from the founders of this great state – the Daughters of the Texas Republic. These women fought tooth and nail to purchase and restore the Alamo for all Texans. It should be returned to the effective stewardship of The Daughters of the Texas Republic.