Sixteen performers stepped on to the stage of the Leo J. Welder Center for the Performing Arts on Saturday night for the Theatre Victoria's talent show. The production highlighted the wealth of local acting, singing, dancing and comedic talent from around the Crossroads.
Eighth-grade comedian Tristan Vahalik had the crowd in stitches during a set of one-liners. Fourteen-year-old Julia Dygert sang and played the song "Dollhouse" by Melanie Martinez and then wowed the audience again when, answering a question from emcee John Michael Urbano, revealed she'd only been playing the guitar since December. Temple Ford, fresh from her role as a munchkin in "The Wizard of Oz," demonstrated her command of the English accent with a monologue from Mary Poppins.
Rebecca Maier, of Cuero, took on the challenge of acting in not one, but two roles from "The Princess Bride." Maier played both Westley and Vizzini in the memorable and oft-quoted battle of wits between the two characters.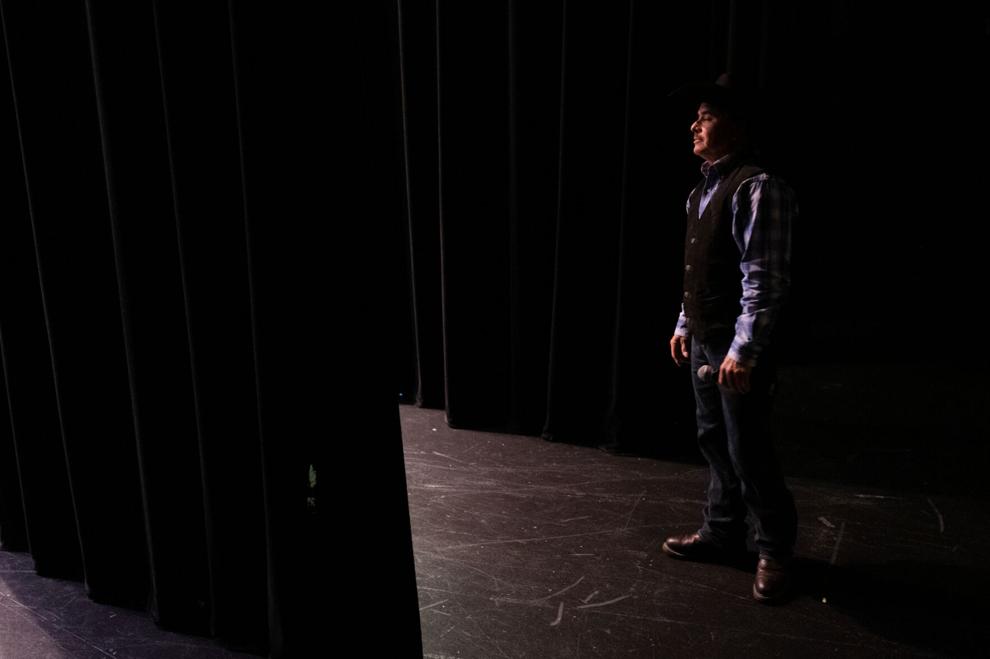 A few of those gracing the stage had already made their Theatre Victoria debut. Tom Schilb also appeared in "The Wizard of Oz" as the Scarecrow. On Saturday, he performed "Sixteen Tons," a song written by Merle Travis and made famous by Tennessee Ernie Ford. A theater major in college, Schilb said he left the stage life behind for about 11 years while pursuing his career as a librarian.
"So that's where I kind of pointed myself, and I always wanted to go back and perform again," he said. "But I just didn't feel like I had the space for it, because, I mean, I wanted something stable."
Schilb found that space after moving to town, where he works in the library at the University of Houston-Victoria.
"Here in Victoria, I found a kind a kind of ... sweet spot where there's great opportunities, great people — and I got to be a part of it," he said.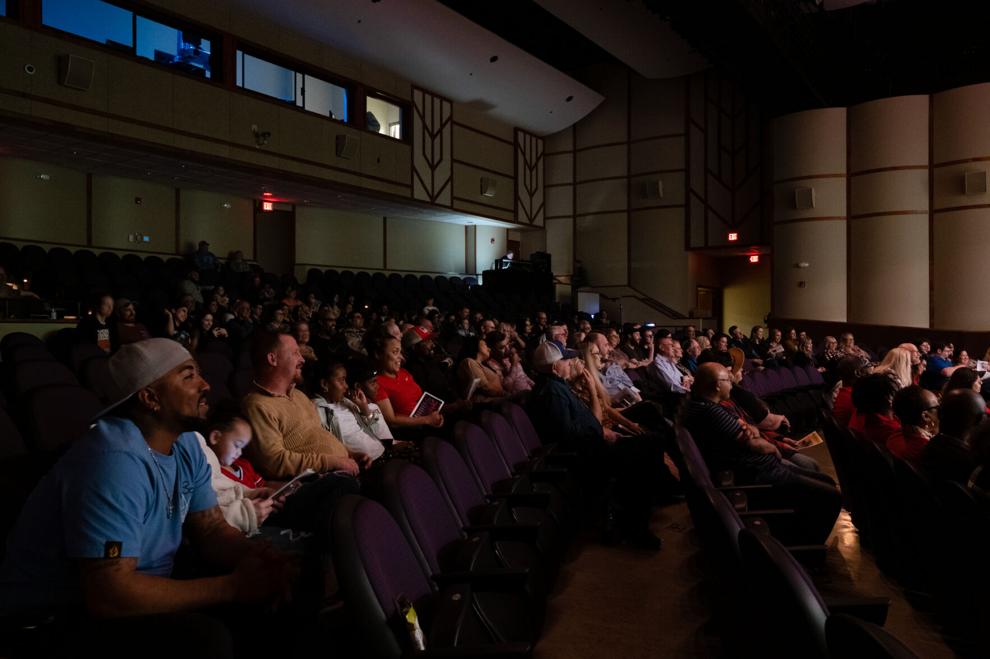 Theatre Victoria company manager Felicia Boyd, who curated Saturday night's talent show, said that most of the evening's performers were community members who had never worked with the theater company before.
"So just seeing the amount of talent that we haven't even tapped into yet, is just ... We're fortunate. I mean, I love it. I can't speak more highly of the talent that we have coming in," she said.
Newcomer Emma Merryman, 15, moved to Victoria last year from New Braunfels. Though hardly new to performing — she sang choir in middle school, sings choir in high school, and has performed in concerts for piano and guitar classes — Emma made her Victoria debut with a rendition of "Creep" by Radiohead, which she sang and played on the piano.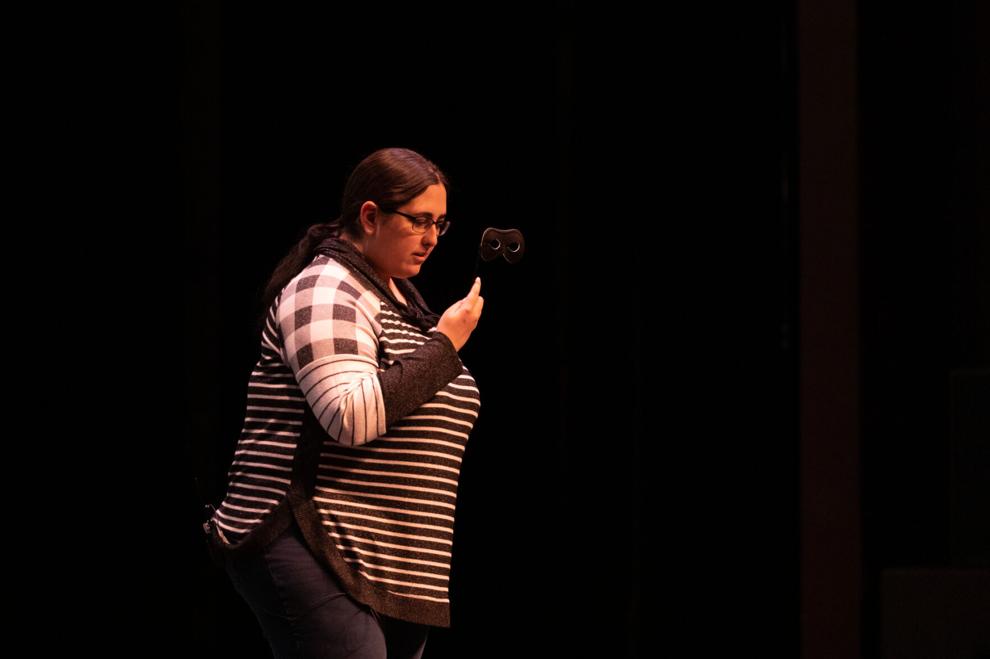 While Merryman does want to sing professionally, she's already thinking about passing her love of singing on to the next generation of vocalists as a choir teacher because of the impact her middle and high school choir teachers had on her.
"I've always loved it, but it was them that made me want to do that, when I'm older, as a professional career," she said. "And I want to do the same for other kids."
At the end of the night, four judges from different artistic disciplines awarded cloggers Mary Stahoviak, Lisa Devries and Juana Smith the prize for best performers in the adult category after their dance routine set to "Mamma Mia." Crowd favorites Grayson Cherry, 11, and Zaevryn Cherry, 12, won both the kids category and the people's choice award.