A minor was taken into custody Thursday, while another is on the run after the Goliad County Sheriff's Office issued arrest warrants for both boys in connection with the death of Nathan Cortinas.
Deputies arrested a 15-year-old boy late Wednesday at his residence on charges of burglary, aggravated assault with a deadly weapon, endangering a child, deadly conduct, engaging in organized criminal activity and theft of a firearm, all of which are felonies, Sheriff Kirby Brumby said in a news release.
The minor was placed in custody of the Victoria County Juvenile Detention Center during an initial hearing before Judge Mike Bennett on Thursday, according the release. His next hearing is scheduled for July 25.
The second suspect, a 16-year-old boy, is currently a fugitive from justice, Brumby said. He is charged with burglary, theft of a firearm and engaging in organized criminal activity.
Officials did not release the names of the two teens because of their ages.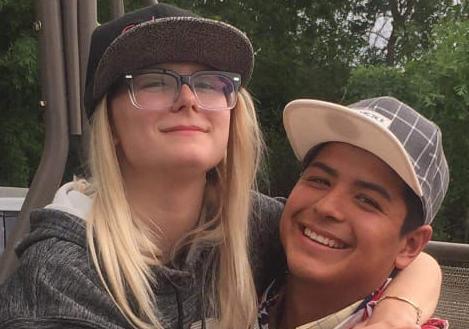 Investigators do not think either suspect was at the scene of the shooting, where Cortinas and his girlfriend, Brianna Bexley, 18, were both shot June 13 while in a vehicle with their baby, according to the news release. The child was not injured and Bexley has since been released from Brooks Medical Center in San Antonio, where she was treated for a bullet lodged between two vertebrae.
"These charges are the result of our ongoing investigation," Capt. John Pape said. "We believe they were involved in certain events that led up to the shooting. We are unable to provide any additional details at this time since this is an ongoing criminal investigation."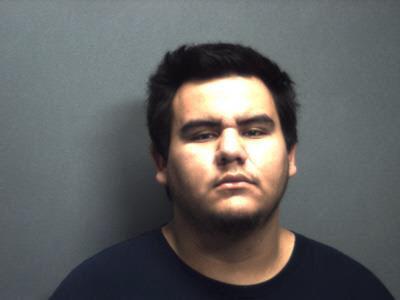 The warrants came days after four adults were arrested in connection with the shooting, following the initial arrest of 18-year-old Daniel Mendoza, who fled the scene of the shooting before he was taken into custody by deputies June 14 on charges including capital murder.
Pape said Monday that Mendoza was identified as the alleged shooter, but officials charged April Ara Beveridge, 47; and Jade Ayana Culpepper, 36; Jose Ignacio Hernandez, 18; with capital murder because of Texas' law of parties.
Although investigators continue to look into the motives behind Cortinas' killing, Pape said they have so far determined the violence resulted from a dispute over $60.