HALLETTSVILLE – Keith Eric Lee, a 27-year-old former Victoria County jailer, was arrested and charged with first-degree murder Wednesday in the death of Jeremy Andrew McAfee, a 24-year-old Lavaca County man who was found in his mobile home in March.
"I would like to thank the guys behind me (because) they really did their job; they didn't give up," said McAfee's mother, Patricia Hartwell, who stood next to Sheriff Micah Harmon on Thursday during a news conference in the Lavaca County Courtroom.
"Thank God," she said. "I don't know if a lot of people believe in him, but he played a part in this."
The arrest is a result of "countless man-hours of dogged detective work," Harmon said.
Lee was interviewed Wednesday by investigators and is cooperating with the investigation.
"His statement is consistent with evidence discovered at the scene and during the autopsy," Harmon said.
Harmon declined to comment on questions regarding the motive and the weapon because the investigation is ongoing, he said.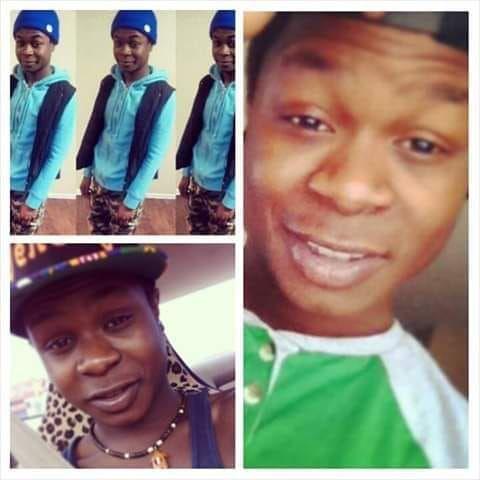 He also declined to comment on whether investigators are handling the murder as a hate crime.
Lee's bond was set at $1 million. Further charges are possible, including arson and tampering with physical evidence, Harmon said.
Mark Ivey, Justice of the Peace for Precinct 1, ordered the autopsy for McAfee and set Lee's bond.
Ivey said the risk the suspect poses to society, as well as the severity of the crime and a possible flight risk, factored into the high bond amount.
"He admitted that he was going to take off and move to another state if they wouldn't have caught him," he said. "But also it was a personal murder, personal killing, you know, it was an up and close stabbing and he watched him die and then he set the house on fire. It was a brutal homicide."
McAfee's body was discovered after Hallettsville Volunteer Fire Department responded to a single-wide mobile home engulfed in flames on a mid-March morning at Green Acres Trailer Park, just west of Hallettsville.
An autopsy conducted at the Travis County Medical Examiner's Office revealed that McAfee was deceased before the fire, Harmon said.
The five-month investigation included numerous interviews with McAfee's family, friends and acquaintances and several search warrants for electronic data and social media accounts, Harmon said.
An indictment for Lee is expected within the next 90 days, he said.
The Victoria man was previously arrested in 2015 by the Texas Rangers on a warrant charging him with felony possession of child pornography, after child pornography was found on his cellphone while he was working as a Victoria County sheriff's deputy, according to Advocate archives.
Days before that arrest, Lee told investigators he engaged in a sexually explicit conversation through a messaging program on his cellphone with a juvenile, according to the affidavit.
An image of three people, two of whom appeared to be younger than 18 years old and a male with his genitals exposed, was found on Lee's cellphone, according to that affidavit.
An online search of Victoria County court records did not show how the 2015 case was resolved.
An essential part of the investigation into McAfee's killing was his family's cooperation, Harmon said.
"I have no doubt that, without the help of the family, this case would still be unsolved," he said. "Jeremy was a very social person, so he had a lot of contacts and they provided us with information that we probably would not have gotten because Jeremy's phone and everything was destroyed in the fire."
The family was notified of the arrest just before Harmon had the news conference. McAfee's father, Louis Goode, expressed deep gratitude to law enforcement as he stood beside Hartwell, who showed relief amidst her grief.
"He was the baby boy of the family, and he will be truly missed, but at least we know what happened," she said.