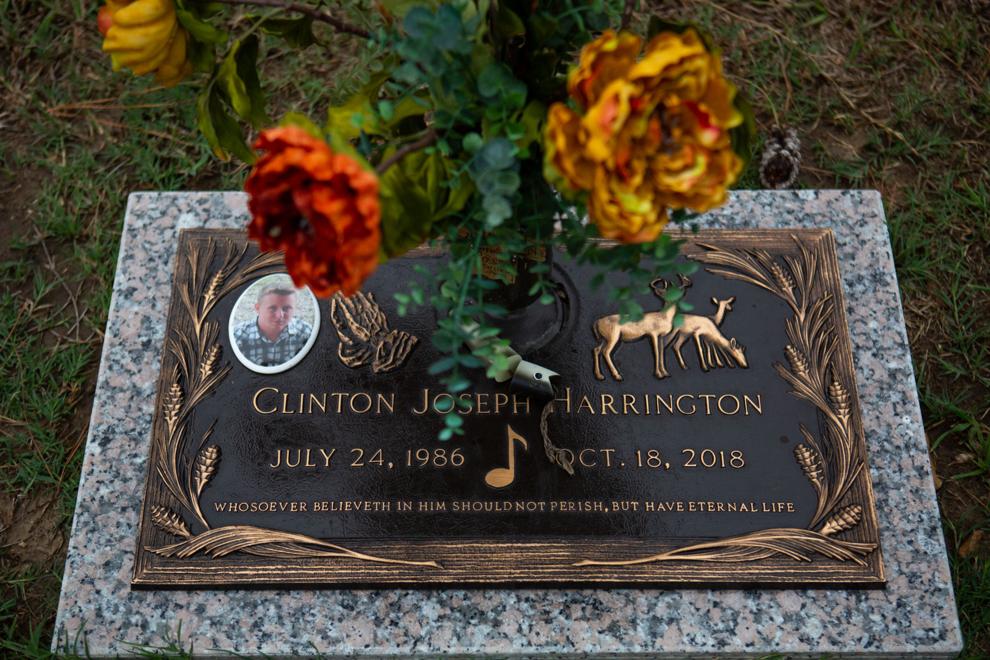 Larry Harrington can't sleep most nights.
The 81-year-old is haunted by one of the last times he saw his grandson, sweating and shaking profusely while pleading to get out of the Victoria County Jail and into a hospital.
He has happier memories of Clinton Harrington, who lived with him and his wife in Mission Valley for about a decade before he was arrested, but that painful visit has burned in his mind for the past year.
"I've never seen anybody in withdrawal, and I never want to see anybody in withdrawal again, but that is how I see him," Harrington said about his grandson, who underwent rapid methadone detox while in pretrial custody at the jail and died after a cellmate found him unconscious in bed.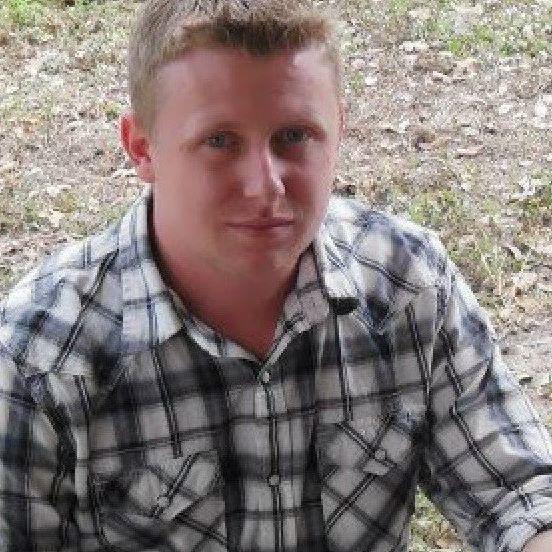 Friday marked a year since Harrington's death. He died one day before his grandmother had planned to get him out because the jail would not refer him to a hospital, she said.
"I wanted to get him out so badly, but I couldn't soon enough," she said. "It is just too heartbreaking to talk about."
The Victoria man, who was known for his love of fishing, hunting and the outdoors, would have celebrated his 33rd birthday in July.
Medical records indicate Harrington died in excruciating pain without proper care. His grandparents say the many remaining questions about his death are torturing them. He was one of 17 people who have died in custody of the Victoria County Jail since 1990 and the third in less than a three-year span, according to state records.
Harrington's family is joined by families across Texas grieving the loss of loved ones who died behind bars, struggling to find answers in a system with little accountability.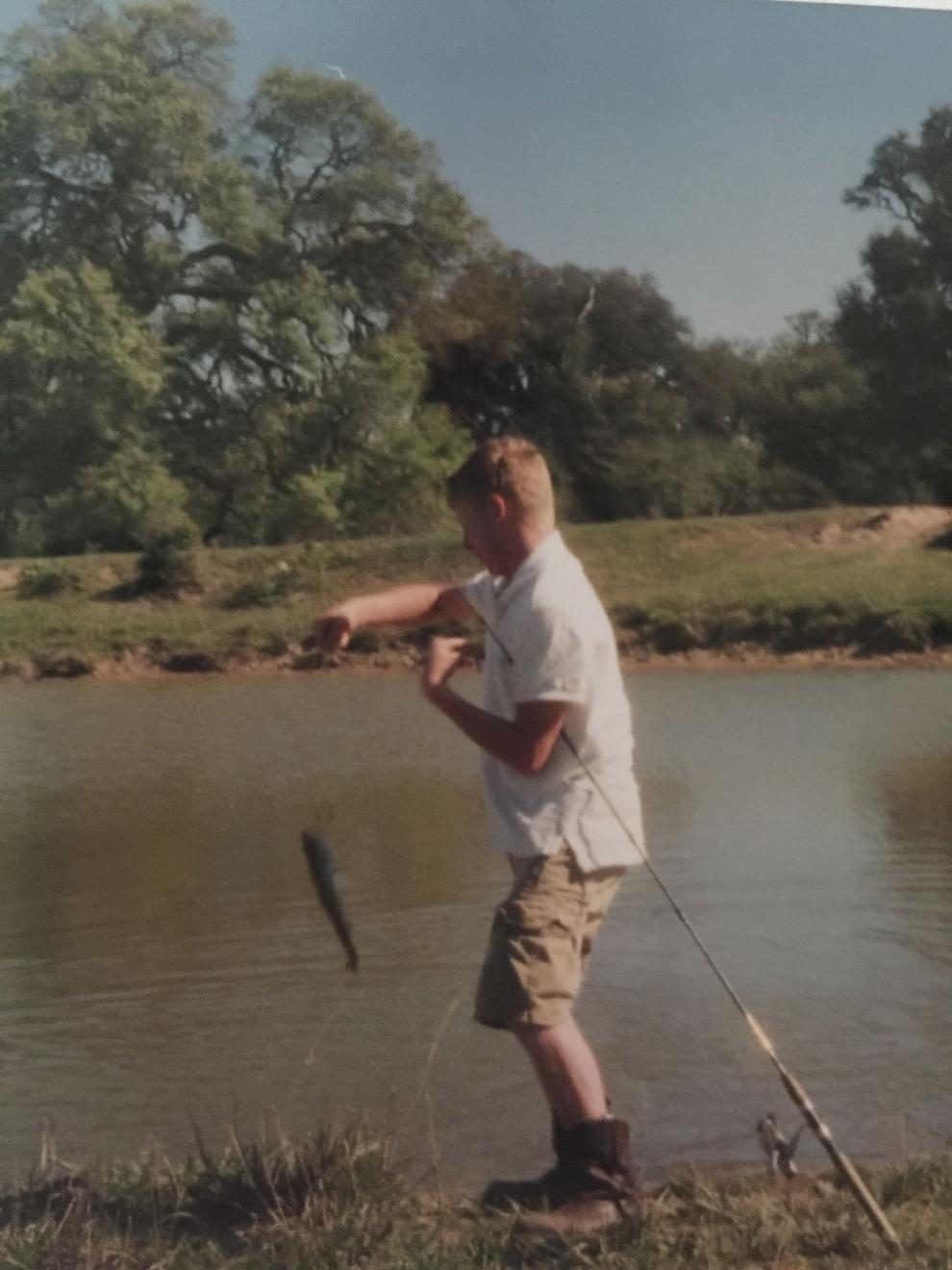 "This is killing us. We are in our 80s, and we can't take it," his grandfather said. "We loved him, and he shouldn't have died."
The autopsy report and Texas Rangers investigation into Harrington's death raised even more questions for the family.
Diana Claitor, executive director and co-founder of the Texas Jail Project, said the lack of information available from inside the system adds to families' pain.
She has talked with many whose loved ones died in custody as part of her work with the nonprofit, which advocates for better conditions in county jails.
"We find that families are so stymied by lack of information after their loved one dies that they can find out almost nothing, sometimes nothing," she said. "If your loved one has died in there, like the Harringtons, and they can't even find out what is going on? It's torture."
Pained pleas for help
A week into his jail stay, Clinton Harrington asked to speak with someone about detoxing from methadone "a little at a time," records show.
He had two back surgeries for scoliosis years before he was arrested Sept. 9, 2018, on suspicion of possession of marijuana, Xanax and meth. He had developed an opioid addiction after years of taking prescribed painkillers for his chronic back pain.
He also suffered from post-traumatic stress disorder, anxiety and depression.
Harrington had been taking methadone, used for severe pain management and opioid addictions, for about five years before his arrest. His grandmother would drive him to get his medication every morning at the only methadone clinic in the Crossroads, Best Recovery Health Care, on North Laurent Street.
Methadone is an opioid, regulated by federal and state laws. Roy Boyd, chief deputy of the Victoria County Sheriff's Office, said the clinic notifies the jail when one of its patients is incarcerated.
A doctor at Best Recovery prescribed Harrington a nine-day "rapid methadone detox program" that he underwent at the jail. Records show that the physician weaned him off a 100 mg dose by 10 mg per day. Calls to the clinic for comment about the regimen were not returned.
Harrington started detoxing Sept. 19. He reported that he was shaking, twitching, nauseated and anxious during the next nine days in two sick call requests at the jail.
Another five sick call requests and a request for assistance were made by Harrington after he stopped taking methadone. Almost all requests indicated a dire state of pain, recorded in increasingly wobbly handwriting.
Thirteen days before his death, records show Harrington filed a request for assistance with jail staff.
"Inmate Services, please help," the request reads. "I am suffering from severe opioid withdrawals. I asked the medical staff for help. They said they were limited and couldn't help. I am asking for a bond reduction, so I can seek medical attention myself.
"I had somebody write this request form for me because of my severe tremors and shaking. Any help would be appreciated. Thank you."
Gary Burmingham became friends with Harrington in custody, where he slept in a bunk across from him while he was in their regular cellblock and not the medical unit. They talked about life in the "free world," he said, and Harrington offered to help him get a job at Home Depot, where he worked in the lumber department.
Harrington made many friends in their cell pod. He was funny, talkative, happy and likable, Burmingham said. But he and others grew concerned as Harrington's condition appeared to worsen.
"We let the guards know and everything," he said. "We were really worried because he was sweating every day and wasn't getting enough sleep. … I figured that they were going to get him help."
Bryant Grady, who shared a medical cell with Harrington during his last few days, told an investigator with the Texas Rangers that Harrington did not eat on the day he died and struggled to sit up and drink water. He was hallucinating and sweating uncontrollably, hadn't slept and couldn't stop talking.
He fell twice in the morning, once backward from a standing position, striking his head on the floor, after which he "appeared to be withering in pain." Grady later helped him into bed, where he was observed by staff.
At 6:35 p.m., an officer said she discovered Harrington "laying in his bunk, shaking and talking out of his head." In her written witness statement, she said she advised a nurse, who told her "he had been doing that for some time now (and) that was his normal state."
Another officer approached Harrington's cell to give medications. In her witness statement, she wrote, "Harrington did not approach the tray slot for meds. Patient was observed to be having tremors to extremities as usual."
A third officer approached the cell at an unclear time. His statement read, "I observed Inmate Harrington with his hands on his torso and his hands shaking and his feet moving. Please note he has been doing this quite often due to detoxing off methadone."
About 7:45 p.m., records show that Grady started frantically pressing a button to call for assistance because Harrington was unresponsive.
Lawyer hired
As corroborated by Harrington's custodial death report, detention staff reportedly told medical staff that Harrington's behavior that day was abnormal, but the medical staff said the behavior was normal for Harrington.
That interpretation of normalcy disturbs Claitor, of the Texas Jail Project.
"I've never seen this kind of accelerated drug withdrawal protocol used and such blaring evidence of how bad of an idea it was, and then how they could tolerate watching him like that?" she said. "Obviously that is a huge gamble in saying something like that is not to be concerned about."
Boyd said jail staff works hard to provide the best care. The challenge is that most inmates are abusers of some substance, he said, with "as many as 70% of them being on some form of psychotropic medication at times."
"None of us wishes to see anyone suffer or perish in our facility," he said.
The leading criminal charge facing the 598 people who died in jail pretrial since 2005, reportedly of natural causes or illnesses, was possession of a controlled substance.
Scott Medlock, an Austin-based civil rights attorney, said the medical treatment Harrington had was lacking and reflects a major problem with care for substance abuse in county jails.
Medlock has represented multiple incarcerated people and their families in civil lawsuits. He is currently investigating Harrington's death on behalf of Carol Bludau, Harrington's mother, who lives in Hallettsville and recently hired Medlock to represent her.
"This case is like a lot of cases that we have with the opioid crisis," he said. "The care that Mr. Harrington got to try and manage his condition is just atrocious in this jail, and this problem is a lot bigger than just Victoria County. Every county needs to be aware of this problem and ready to deal with it, and unfortunately, Victoria County was not prepared."
Autopsy challenged
An autopsy conducted by the Travis County Medical Examiner's Office concluded that Harrington died of serotonin toxicity and a contributing factor of hypertensive cardiovascular disease.
Serotonin toxicity can be caused by drug interactions or an overdose of antidepressant medication.
Dr. Adam Kaye, a pharmacist of more than 25 years and professor at University of the Pacific, flat-out dismissed the autopsy conclusions. He has conducted research on both serotonin toxicity and chronic pain management.
"I'm not convinced at all that the patient had serotonin syndrome," he said. "This sounds more like a death due to rapid opioid withdrawal."
Kaye called the nine-day detox regimen prescribed to Harrington during his stay at the jail a protocol that "defies logic."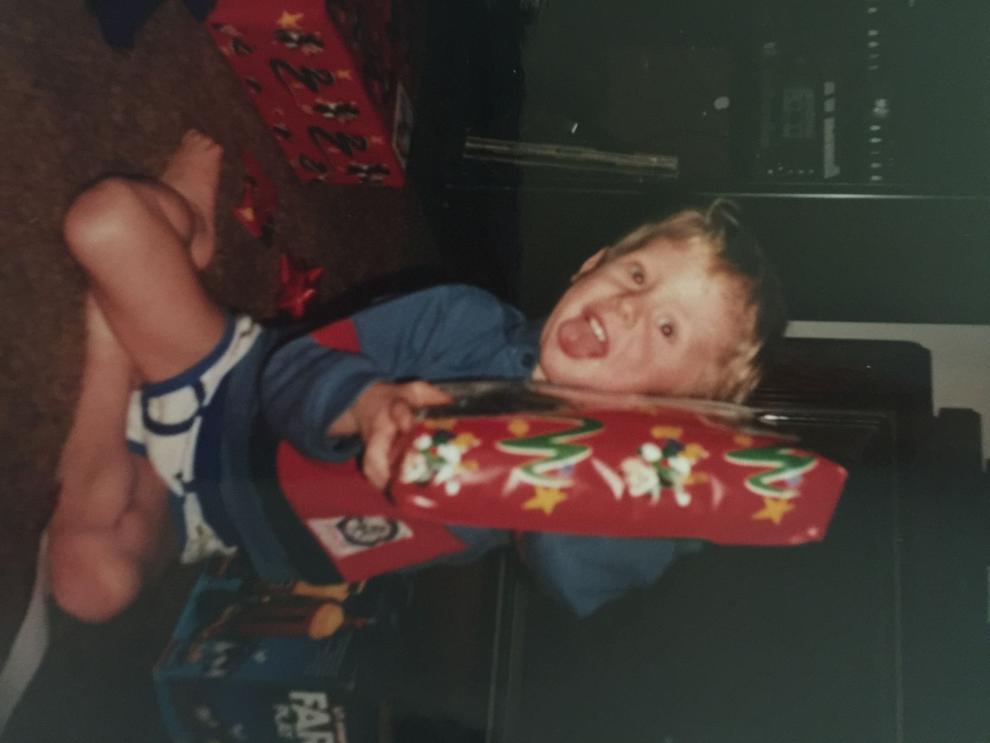 "I don't know who came up with this nine-day opioid reduction, but that's what killed him," he said. "It makes no sense; I mean, what is the rush?"
Dr. Lipi Roy, a clinical assistant professor at New York University's School of Medicine, said Harrington "was weaned off far too quickly."
Roy previously served as the first chief of addiction medicine at New York City jails, including the nation's second-largest jail, Rikers Island, where she coordinated substance use treatment and recovery efforts.
"Methadone is long-acting," she wrote in an email. "Safe taper requires several weeks of careful dose reduction and monitoring, which doesn't seem to be the case here."
Methadone detox plans should be made on an individual basis, but the U.S. Department of Veteran Affairs recommends tapering patients off long-acting drugs, including methadone, by 20-50% per day down to 30 mg per day, then decreasing by 5 mg per day every 3-5 days down to 10 mg per day before decreasing by 2.5 mg per day every 3-5 days.
Under this recommended detox plan, as well as the tapering plan recommended by the World Health Organization, Harrington would have detoxed during the course of several weeks.
Best Recovery Health Care records show he had his last dose of methadone 22 days before his death.
Withdrawal symptoms vary from patient to patient but normally last one to four weeks, Roy said.
The Texas Rangers investigation report concluded differently. Investigator John Lingle quoted Dr. Hannah Bielamowicz of the Travis County Medical Examiner's Office in his investigation report, who said withdrawal symptoms "would normally quit in two weeks or less."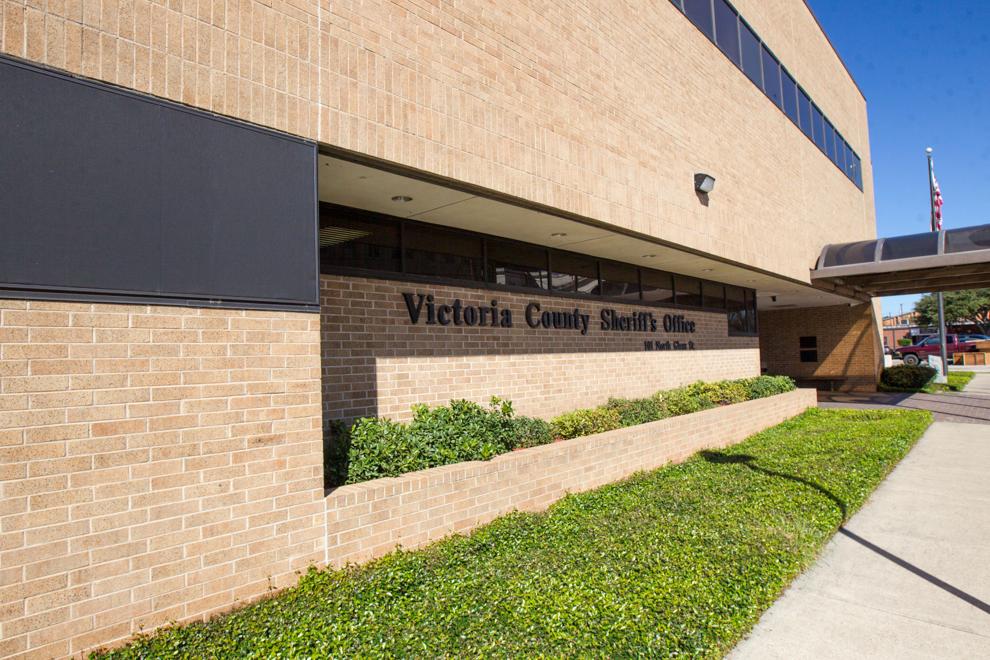 Jail limitations
The Victoria jail's medical unit is a small area with limited space, Boyd said. Once that space is full, there is no option but to place people in withdrawal in other areas of the jail and instruct staff to be "extra vigilant" in looking after them, he said.
There is also only one single-person padded cell for people suffering suicidal tendencies or violent outbursts, he said. People suffering from such issues may need to be housed in the medical unit, forcing more ill people to be placed either in solitary cells or in pods with other inmates.
As a result, he said, medical staff have to roam around to care for inmates who would otherwise be in the medical unit, where care is designed to be given.
Harrington was in and out of the medical unit during his stay at the jail but ultimately died in the medical unit.
Boyd said the jail also struggles to retain staff. Currently, it is 13 detention officers short.
"This has a negative impact on our staff members, who often walk five-plus miles each shift to ensure an acceptable level of service," he said.
Because of its age, Boyd said, the jail is not designed to deal with modern issues, jail standard requirements and legislative mandates.
The jail was built in 1984. The facility underwent an expansion a decade later and added a second floor, where the medical unit is housed. Beds increased from 133 to 384 that year, and eventually the jail reached current capacity of 524 in 1997, Texas Commission on Jail Standards records show.
Jail staff do the best they can with limited funding, Boyd said.
"The staff strives to provide the safest environment for them when they are here," he said.
'Natural deaths'
A Victoria County grand jury found no evidence of any criminal offense that caused or was related to Harrington's death after Texas Rangers presented the jury with their investigation.
Harrington died of a condition he did not have before entering custody, and whether or not that condition was being treated by medical staff at the Victoria County Jail is unknown, state records show.
Including Harrington, 67% of people who have died in custody in Texas since 2005 had their deaths ruled to be the result of natural causes or illnesses, according to the Texas Justice Initiative, which analyzes data from the Office of the Attorney General.
The phrase "natural death" lacks meaning, said Eva Ruth Moravec, executive director and co-founder of the Texas Justice Initiative, who believes custodial deaths determined to be the result of natural causes should be investigated rigorously.
"Would the sickness be fatal if the person wasn't incarcerated?" she wrote in an email. "I'm not saying that all natural deaths are suspicious. I just think all custodial deaths deserve investigating to determine if it could have been prevented in some way."
Boyd said no internal investigation was conducted after Harrington's death by the Victoria County Sheriff's Office, which requested the Texas Rangers investigate the death.
Texas Rangers are tasked with conducting custodial death investigations for all but eight county jails in the state. But those investigations are focused on criminal offenses that caused or contributed to a custodial death and not whether that death could have been prevented by a change in care, said Sgt. Ruben San Miguel, a spokesman for the Department of Public Safety.
Brandon Wood, executive director of the Texas Commission on Jail Standards, said a county jail is required only to review protocols and procedures for a corrective action plan if the commission finds the facility to be out of compliance.
"If there was not a notice of out of compliance, then there is no requirement for that," Wood said. "Of course, it is highly recommended to conduct one because most people would see that as part of best practices. Anytime that you have an incident in a facility, whether it be an escape, an assault or death, you should review the events around it ... and see if there is anything you could have done differently to prevent it."
The Victoria County Jail was found out of compliance in 2018 for mold problems but not for violations related to Harrington's death. In other words, the jail was not required to investigate practices to see whether changes could be made to prevent another person from dying like Harrington did.
If no agency is required to review protocols and procedures after each custodial death, then is preventability fully being addressed in county jails?
"Families want to see an effect, want to see consequences so that this doesn't happen to someone else," Claitor said. "But the system is set up to operate this way."
Prayer for peace
Harrington's grave rests in a quiet corner at Memory Gardens Cemetery off the Cuero Highway, not far from where the bustle of the city meets the vast countryside. A fishing lure and fall-colored flowers adorn the gold-brushed tombstone his grandfather splurged on.
"I wanted a beautiful, really nice one for him," he said. "I go to his grave, and I pray to God for him."
How would you rate the medical care inmates receive in county jails in Texas?
He also prays for reform so other families don't suffer the same way.
The county cut ties with its outsourced medical contractor for the jail, the University of Texas Medical Branch, in June.
Boyd said the decision was twofold.
"We were dissatisfied with the level of service they provided in comparison with the service they provided in the beginning of the agreement," he said. "(And) UTMB was moving away from providing services to local jails such as ours."
The dissatisfaction specifically stemmed from a change in the jail medicine philosophy of UTMB management, he said.
"All of a sudden we found ourselves sending a lot more people to the hospital instead of them being treated internally, and we were not receiving the psychiatric attention for inmates that we wanted," he said. "They weren't providing us with all the psychiatric services that we think the inmates deserve."
Boyd said families ask for their family members to be taken to hospitals regularly, but that decision is up to medical staff.
"If we accommodated everybody that thought they needed to be in a hospital, we wouldn't need a jail; we would just need a bunch of jailers at the hospital," he said.
Medical care at the jail is back to in-house services, which are currently under the direction of Victoria's Dr. John McNeill.
County Judge Ben Zeller previously told the Advocate that the decision to hire a local psychiatrist to work at the jail would eliminate the need for more expensive outsourced care and increase the amount of time patients get with a psychiatrist.
Dr. Kourtne Roberts, who studied and trained at UTMB, was hired for the job. She works at the jail four to six hours weekly while working full time at her practice, Crossroads Psychiatry, according to a previous Advocate report.
Harrington and his wife voiced concerns about their grandson's care to the Victoria County commissioners court just before they voted to approve the UTMB contract the county has now dropped.
He said he hopes the medical staffing change means people will get more attention than what he believes his grandson had, but he still wants someone to be held accountable for the life lost.
"You can't subcontract out your responsibility," he said. "He could have lived, but they didn't want to put him in the hospital. I want them to acknowledge that they made a mistake."