Thursday is expected to be mostly sunny with a high of 81 degrees, according to the National Weather Service.
This extends a prolonged dry stretch in Victoria, which has received just 0.52 inches of precipitation since the start of October, about six inches below average. Several counties in the area recently enacted burn bans due to the dry conditions.
There remains a high risk of rip currents today along the coast from Port O'Connor to Padre Island National Seashore, creating dangerous swimming conditions, especially near piers and jetties. A coastal flood advisory is in effect from the late afternoon through tonight for beaches south of Port Aransas.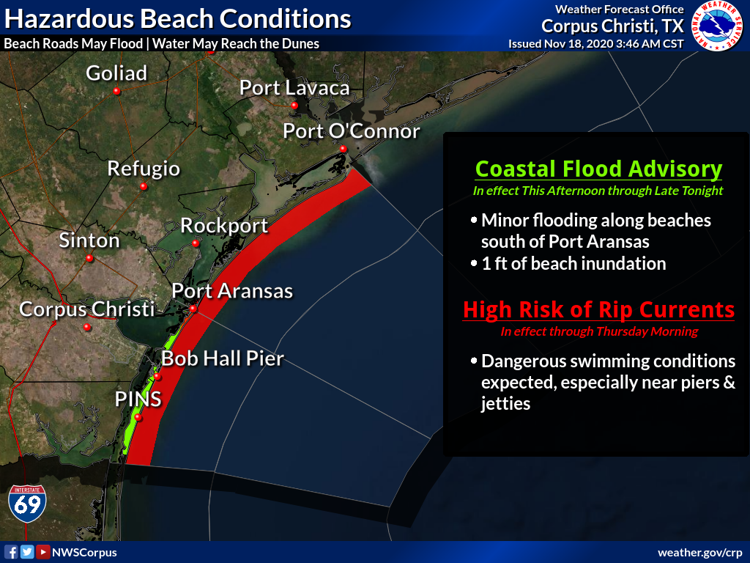 A low of 59 degrees is forecast for Thursday evening.