A University of Houston-Victoria professor is suing the university and the university system, claiming it allowed a supervisor to sexually harass and punish her for speaking out.
UHV "is directly and vicariously liable for the conduct of its employee (Farhang) Niroomand because they were aware of his intimidating, hostile and offensive conduct and failed to exercise reasonable care to prevent and or promptly correct said conduct," according to the lawsuit.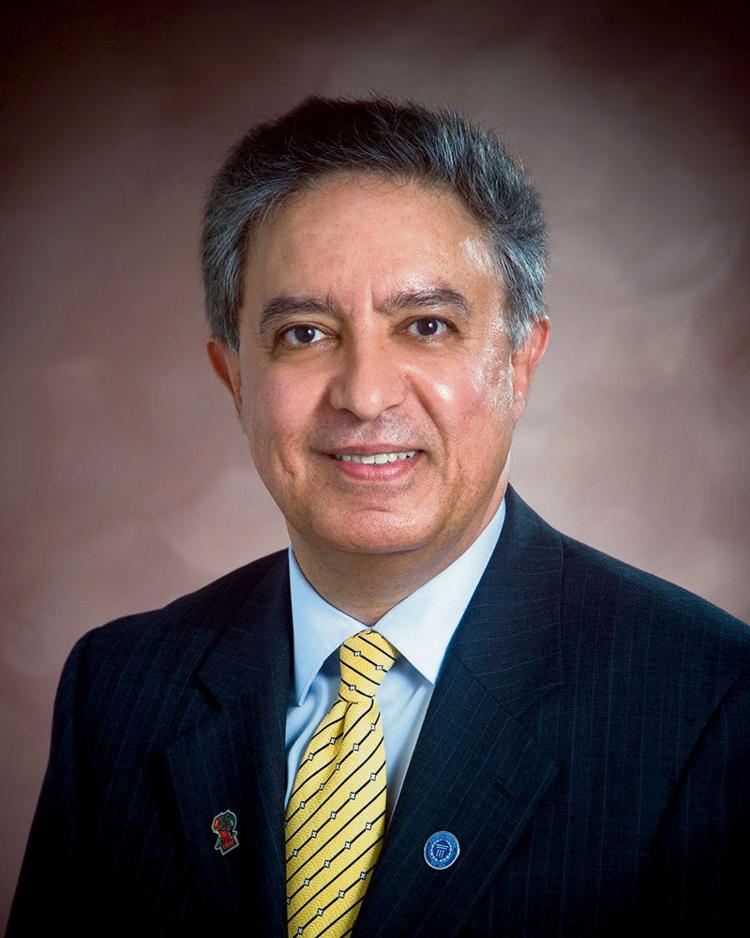 Filed in mid-May, the federal lawsuit says that Niroomand, former dean of UHV's College of Business Administration, created a hostile work environment for Olga Chapa through repeated unwanted sexual advances.
It also says Niroomand retaliated against Chapa for opposing his sexual advances, and UHV officials failed to prevent and correct that retaliation.
A UHV spokeswoman said the university does not agree that UHV allowed Niroomand to create a hostile work environment.
"The University of Houston System and the University of Houston-Victoria do not agree with these allegations. We will not comment further regarding pending litigation," said Paula Cobler, university spokeswoman in a written statement. "The universities that are part of the UH System do not tolerate sexual misconduct, discrimination or retaliatory behavior and have robust systems in place for reporting and investigating complaints."
"This is a situation (resulting) from a disgruntled employee who was complaining about an unsatisfactory evaluation," he said, adding an internal university investigation found no evidence of sexual harassment.
The findings of that investigation are confidential, according to Chapa's lawsuit.
Niroomand's attorney, John Griffin, of Victoria, also said the case lacked merit.
Chapa's lawsuit claims Niroomand began making unwanted sexual advances on her about a year after she was hired in 2009.
Chapa, who received a Ph.D. in business administration from the University of Texas Pan American in 2009, was hired in August 2009 as an assistant professor of management in the business administration school. Both Chapa and Niroomand still work at the university, but Niroomand resigned as dean in 2017.
As early as 2010, Niroomand began making attempts to kiss (Chapa) on the mouth, according to the lawsuit, which adds those attempts and Chapa's rejection of them continued into 2014.
At least one other UHV employee also has reported receiving unwanted kisses from Niroomand, according to the lawsuit.
During those years, Niroomand also told Chapa that her career at the university was at risk.
"Dean Niroomand would frequently represent to (Chapa) that her future at UHV was tenuous, stating that she was not liked by other administrators, that there were concerns about her productivity and that she and two other faculty members were on a list of professors that the provost wanted to terminate," according to the lawsuit.
However, a 2014 university report about professors' performance gave her high marks. That report, which covered her performance from 2009 to 2014 found she was "at the top of the list for 'intellectual contributions' and the numbers of students taught," according to the lawsuit. "Despite her productivity, (Chapa) was among the lowest-paid management professors at UHV."
In March 2014, an incident occurred between Chapa and Niroomand during a required faculty meeting in Sugar Land, the lawsuit alleges.
After having dinner with a colleague, Chapa was followed by Niroomand into her hotel room after she ran into him at the hotel's bar.
"After she unlocked the door, (he) pushed his way into her room and sat on her desk chair," according to the lawsuit. "(Chapa) was forced to stand in the doorway, holding the door open while she pleaded for him to leave. After approximately one hour, Dean Niroomand proceeded to exit the room, stating, 'I can't believe you thought I'd be expecting something you're not ready for yet.'"
In August 2014, Chapa was granted tenure and a promotion, but her salary increase was still less than those given to tenured men in the department, according to the lawsuit.
In 2016, she was reassigned to a "very demanding" teaching assignment, which she concluded was "the result of her rejection of Dean Niroomand's unwanted advances (and) the hotel incident."
In 2017, Chapa began sick leave to address emotional and physical health problems that stemmed from those events.
A psychiatrist diagnosed her with post-traumatic stress disorder and generalized anxiety disorder.
In 2019, she was diagnosed with shingles and another stress-related condition.
"(Chapa) became overwhelmed with anxiety at the thought of running into Dr. Niroomand," according to the lawsuit.