Victoria Chief Deputy Roy Boyd has decided to run for Goliad County sheriff in the November 2020 elections with the full support of the current sheriff, Kirby Brumby, who will not seek re-election.
Brumby has served as the Goliad County sheriff since 2008. He said he only planned to run for two terms and talked to Boyd about running before the last election, but the timing was not right.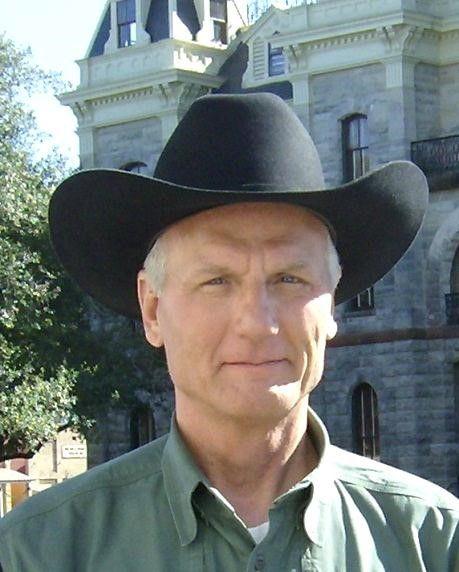 "He wasn't ready to run four years ago, but he is ready now," Brumby said. "He has got plenty of experience in law enforcement; he also has contacts at the state and national levels, and he is honest, hardworking and loyal."
The 44-year-old chief deputy said the decision to run is a long-time coming. As of Thursday evening, he was the only person who had filed the necessary paperwork to run for sheriff with the Goliad County Clerk's Office, according to staff. Boyd will run on the Republican ticket.
"This is something that has been talked around for the last seven or eight years among people in Goliad," Boyd said. "I see this as a challenge and something that can be beneficial for the community, which I've of course got a vested interested in because I live here. My parents are here. I have extended family here and my wife and I are raising four children here."
After graduating from the Victoria College Police Academy in 1993, Boyd started his career with the Victoria Police Department, where he climbed the ladder to assistant chief and served as interim chief on two occasions before retiring from the department in 2012 with 20 years of service. Two years later, he joined the Victoria County Sheriff's Office as chief deputy at the request of Sheriff T. Michael O'Connor.
Three moments from Boyd's career stick out to him: serving as a Hope Child Advocacy Center board member, where he helped form the forensic center for investigations in 2001; advancing collaborative mental health efforts in the region and helping create the Crossroads' multi-agency High Intensity Drug Trafficking Area (HIDTA) task force.
"In law enforcement, we have island mentality. We only think about our own problems in our own jurisdiction, as if we live on an island and we can no longer think that way," Boyd said. "We finally have been able to get this task force formed so that we can broaden the horizons ... it gives us a force multiplier to go after those individuals that wish to deal dope on the streets."
Eradicating the proliferation of illegal drug use, Boyd said, is his number one priority. He said he intends to take an aggressive stance to ensure drug dealers know they are not welcome in Goliad, if elected.
"Whether it be through grant money or the task force, we have to go after those people that are selling drugs and do our best to ensure they are brought to justice," he said. "When you live in a rural county, you expect a good and peaceful and safe environment for children to grow up in. My wife and I would like to think that Goliad is that, just as everybody else, but there are issues no matter where you're at and drugs are the main issue here."
Boyd has live in Goliad with his wife, Tracye Boyd, and four children since 2010. His wife will serve as his campaign manger, utilizing her experience as a content strategist for websites and social media platforms, he said.
In addition to targeting drugs, Boyd hopes to help modernize the Goliad sheriff's office.
"Goliad is a county with a limited revenue stream, but thanks to some of the grant opportunities and connectivity that I've had throughout my career, I think we will be able to make a difference in the modernization of the sheriff's office itself and enhance the internal workings of the sheriff's office, the enforcement mentality and philosophy."
Boyd plans to release his full campaign platform in the fall, and said he is humbled by the support he has already received from the community.
"One of the lessons that my dad taught me growing up was, 'always work harder than the next guy,'" he said. "It has paid dividends in the long run in my career because it is a mentality that I have kept with me since I was a kid, so I look forward to the challenges ... if the good people of Goliad will grant me the opportunity to be their sheriff."