Joe Vasquez writes about Mexican history on a typewriter in the decades-old Victoria office his father built.
"I want my people to know that we have heroes, too," said Vasquez, 85.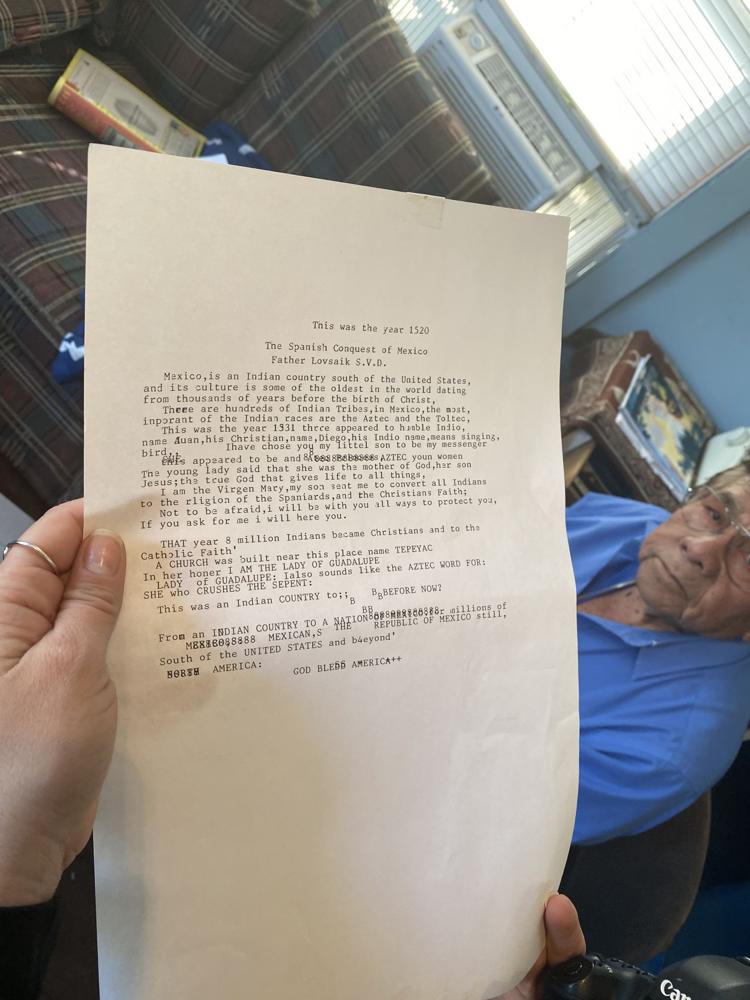 For Vasquez, researching and writing about those heroes and their history is about more than education.
It's also about stoking the pride of Mexican-Americans, of which too many feel shame for their heritage, he said.
"They have been put down over and over and over, like in the Alamo or being called cotton-pickers or immigrants," said Vasquez. "They have been mistreated. I've been called wetback a lot of times."
Despite that ugliness, Vasquez said he is proud to live in the U.S. and Texas, which marks its 184th anniversary of independence on Monday.
"This is a beautiful country," he said.
Sitting in his father's downtown office, it's obvious the man's memories are as clear as ever.
One window there still boasts "Vasquez Radio and TV Service" for passers-by.
Inside, history books, time-worn photographs and antique appliances sit on shelves around a tiny desk and chair where Vasquez does his writing.
For those lucky enough to visit with the man, those artifacts are props in the many stories he eagerly shares with any who will listen.
Born and raised in Victoria, Vasquez is the descendant of Mexican immigrants who fought for the federal army during the Mexican Revolution.
Despite humble beginnings, the stories of Vasquez's family read like epics.
After arriving in Texas to flee conflict in Mexico in the early 1900s, his parents and grandparents made their way through the region as impoverished laborers who worked hard for white landowners.
His family eventually made their home in Victoria, where Vasquez said he learned to read by hungrily consuming old National Geographic magazines, tattered newspapers taken from the garbage and anything else he could get his hands on.
Vasquez read those texts by the light of a single bulb in a tiny home on George Street, the same building where his father's office stands now. He recalled about 12 people shared that home. Vasquez slept on the floor.
Despite spending many seasons missing school to pick cotton with his family, Vasquez said he wowed his teachers with the knowledge picked up from that nightly reading.
After one particular exam, teachers questioned his classmates, asking whether anyone had helped him.
None had. Instead, he had gathered the knowledge through a voracious hunger to learn, which still grips him almost a century later.
Despite his success with the little schooling he had, Vasquez chose to enlist in the Army where he served as an ammunition technician with the 3rd Armored Division defending post-WWII Germany from a much-feared Soviet offensive that never materialized.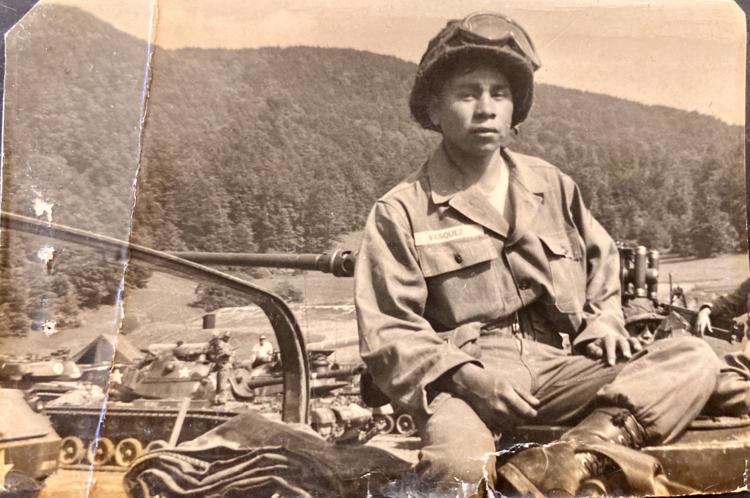 He made the decision to enlist in part because he was always told he would never become anything more than a cotton picker.
That experience opened his eyes to not only the size and beauty of the world outside South Texas but also to his own personal potential.
"I think I was born different than everyone," he said, adding, "I wanted everything."
After leaving the service, Vasquez returned to the states, married, had two children and began a career as a pipe-fitter and plumber. He also learned some design and engineering with only the benefit of vocational college.
During the years that followed, a common theme in Vasquez's life has become undeniable.
Despite the obstacles faced by Vasquez and other Mexican-Americans, the future is filled with promise for those who hunger for it.
"We're going to be senators. We can dream about being president," he said.