Dozens of residents have recently posted on Crossroads Today's Facebook page with the same question — where's Bill?
Those messages about Bill Alexander's seemingly abrupt absence from KAVU broadcasts went largely unanswered, but Brian Burns, Morgan Murphy Media's executive vice president and chief operating officer, confirmed on Friday that the station's longtime and beloved chief meteorologist resigned on Feb. 3.
"I don't know what Bill's plans are," Burns said. "We certainly wish him luck in anything that he does."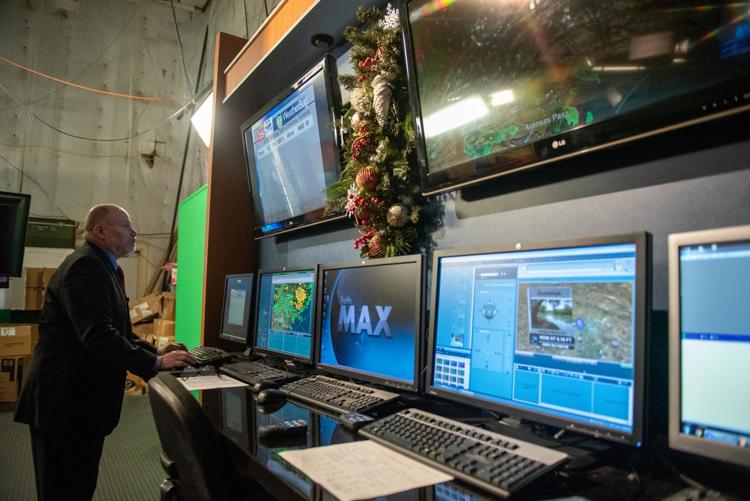 Alexander began working at the station more than a decade ago after a near-death experience that led him to retire as a senior manager from the National Weather Service, where he spent 35 years and earned two Department of Commerce Bronze medals for redesigned severe weather warnings and exceptional work during the devastating El Paso flash floods of 2006.
Among other community involvements, he was sworn in as a volunteer Court Appointed Special Advocate for abused and neglected children in 2018.
He produced several live and recorded weather forecasts on six networks daily while at the station and served as a mentor to up-and-coming broadcasters.
Burns declined to comment on why the 67-year-old meteorologist resigned, citing a company policy preventing him from commenting on personnel matters.
Alexander's professional social media profiles were deactivated as of Friday, and he could not be reached for comment.
He was a part of everyday life for many Crossroads residents, like Pat Moscatelli, who said she felt privileged to watch him daily on the 5 o'clock news.
"He was somebody who was so professional out of that group and for a long time, I don't know how many years, he was there," the Victoria resident said. "I miss him. It is a big gap in there now ... He is hard to replace."
The Victoria Television Group's president and general manager, Jeff Pryor, also retired this week, Burns confirmed.
"He was a fixture in the community," Burns said. "And we wish him luck on the road ahead, which I believe is going to involve a lot of camping and spending time with his wife."
Pryor, 71, led the group for more than 20 years. He could not be reached for comment about his decision to retire or plans for the future.
In an interview with one of KAVU's own broadcasters, Pryor said he came to Victoria with a goal of improving the overall look of the station and expand beyond the networks than three networks.
Today, the Victoria Television Group consists of KAVU (ABC), KVCT (FOX), KXTS (CBS), KMOL (NBC), KVTX (Telemundo), KUNU (Univision), Antenna TV, 25Now, THIS TV, MOVIES! and MeTV.
Grosse Pointe Farms– Saga Communications sold its Victoria channels and other assets to Morgan Murphy Media in 2017 in a deal totaling about $66.6 million.
Greg McAlister was hired as an interim general manger for the Victoria Television Group to help find Pryor's permanent replacement, Burns said. He recently worked as the general manager at KRIS-TV in Corpus Christi.
"We wanted to make sure that there was some stability with the retirement of Jeff and just make sure that our people and our clients are taken care of as we search for the next leader," Burns said.
The search for Alexander's replacement is also underway, he added.