The Victoria Livestock Show has put on its Special Livestock Show since 2016 for children with special needs who don't get the opportunity to raise and show animals themselves.
This year, the Special Livestock Show saw a record number of participants, with 47 packing the show pen Saturday afternoon in the Victoria Community Center.
Last year, the show had 31 participants, Jackie Parsons, Special Livestock Show co-chair, said.
Parsons was one of the first people to push for the Special Livestock Show after seeing kids with special needs showing in the livestock show and noting a need for a space to highlight those who were already showing as well as those who otherwise wouldn't have the opportunity, Parsons said.
As the Breeding Heifer's competition wrapped up, all the special-needs kids and their show partners, called "buddies," lined up outside the show pen, waiting to showcase their animals.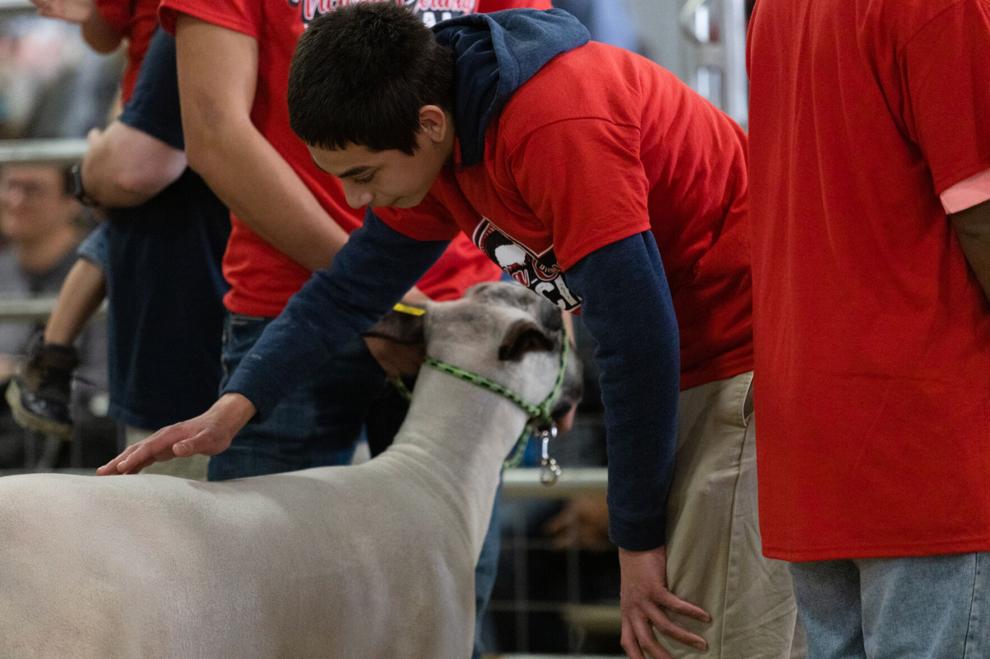 Each child, regardless of their condition or even if they were in a wheelchair, smiled throughout the show.
It didn't matter if they were showing in a large crowd in the pen with the lambs and pigs, huddled around a table showing rabbits, or walking a heifer, each student showcased projects with pride.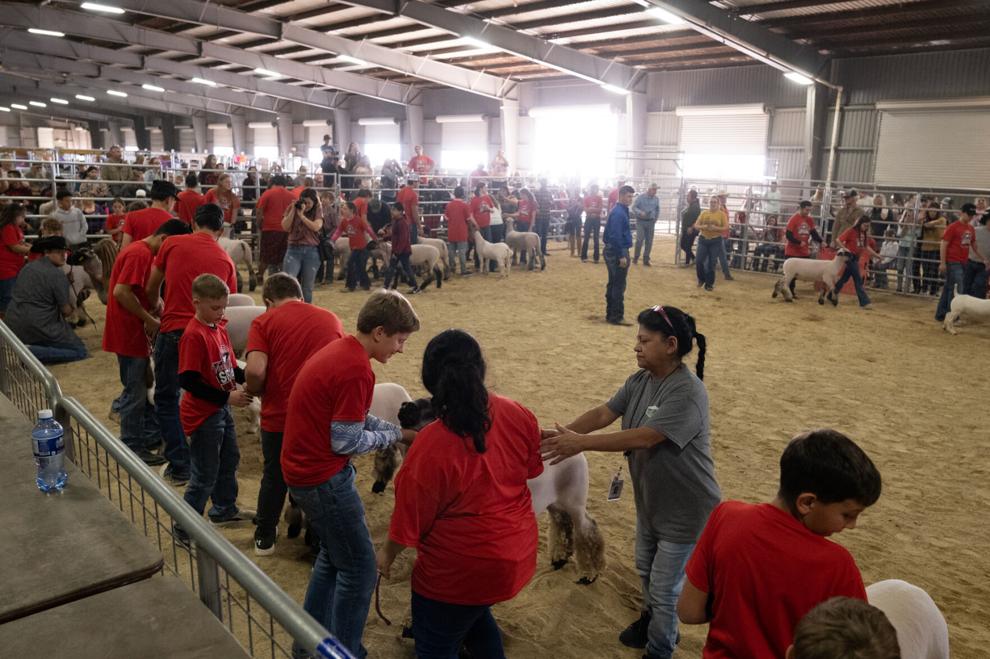 "It's very heartwarming. I get choked up talking about it. It's heartwarming to see it because so many of those kids don't have the opportunity to show these animals," Parsons said. "Just looking at the smiles on their faces is a joy. But more than that, it is humbling for our kids."
However, one of the biggest aspects of the show over the years for Parsons is watching the kids gain confidence, such as longtime participants Kylie Miori and Brock Murray. Kylie has Trisomy 5 and Brock has Down Syndrome, both developmental disabilities.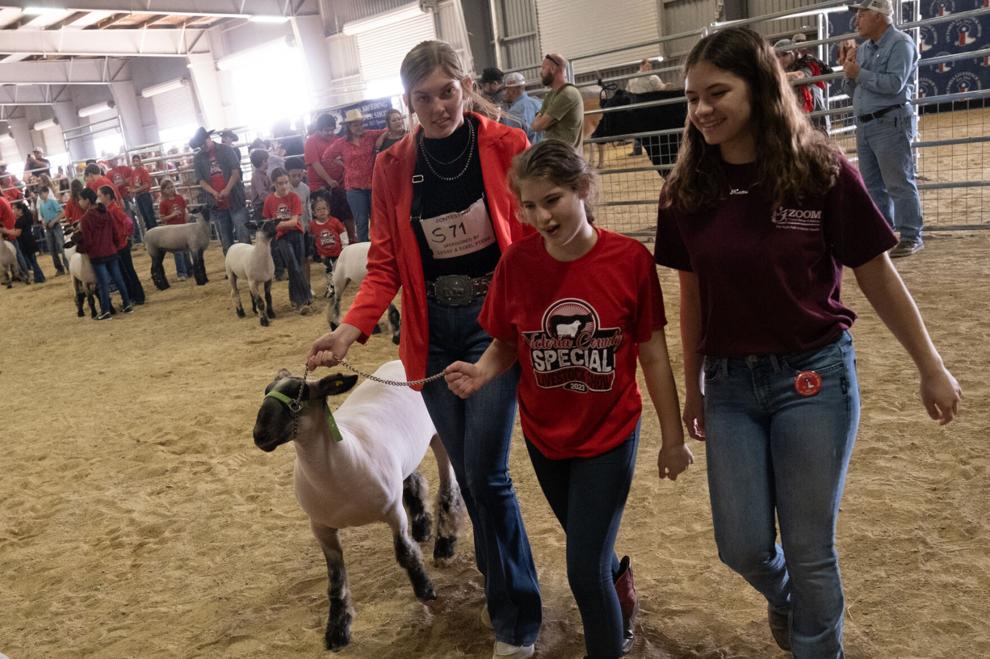 Over the years, both participants have built confidence, with Brock being able to show his own market steer this year and Kylie becoming more outgoing and independent, Parsons said.
"Seeing him handle those steers is heartwarming. It's good to see that interaction," Brock's father, Alan Murray, said. "This program has grown so much. It is great to see all these kids here, and I love, and I really appreciate everything they do."
As for the buddies that help the participants in the show, it is a rewarding experience in its own right, said Carlie Parsons, a Special Livestock Show buddy.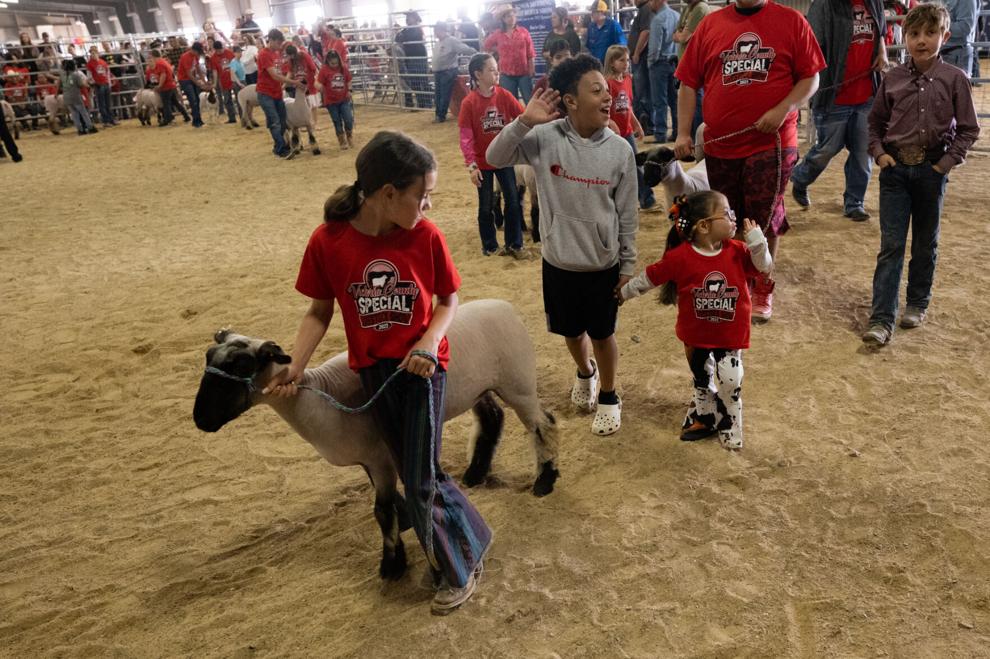 "I've had one mom break down in tears," Carlie said. "She broke down in tears because (her son) was nonverbal and he started saying mom and dad after he had that encounter with my heifer."
However, one thing that made this year's show a bit more special was because one of the children who helped inspire Parsons to push for the Special Livestock Show was a judge this year.
Victoria resident Kaden Ramirez, 19, is on the autism spectrum and attends Stephen F. Austin State University in Nacogdoches, studying poultry science.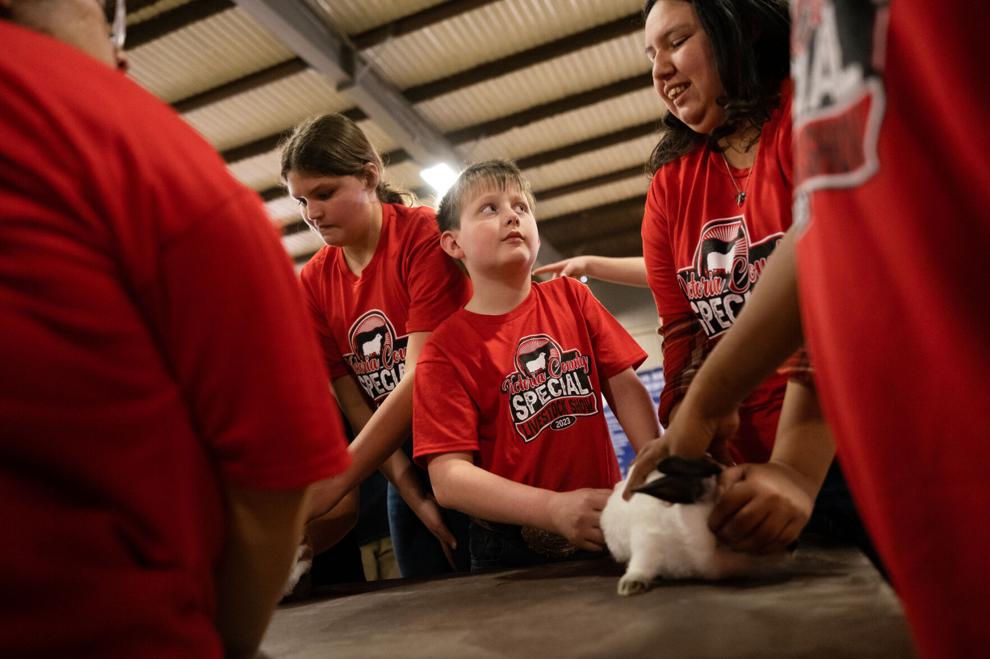 Ramirez never showed in the Special Livestock Show himself, as he already was showing in the standard competition with hogs, but he wanted to take part and give back by judging this year.
The show's growth over the years shows how much the Victoria community supports its special-needs community, he said. As for the children who participated, it means significantly more.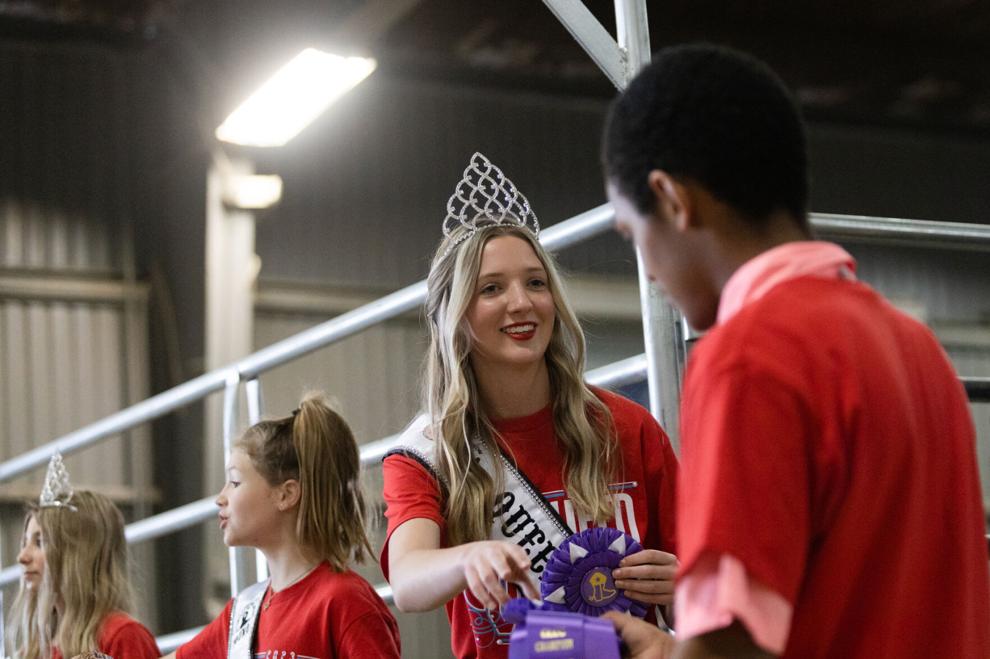 "It shows you can do more of anything," Ramirez said. "Being different does not mean that you can do less, no matter what you are doing. It gives kids here a chance at what they want to do in life. If you give them something to do they will succeed because you never know what they'll accomplish."