Understanding takes work, said one audience member at a Victoria discussion about racism Monday.
"Too many people don't want to come off of those polar opposites to look for the common ground because it takes work," said Teri Moten, 45, of Victoria.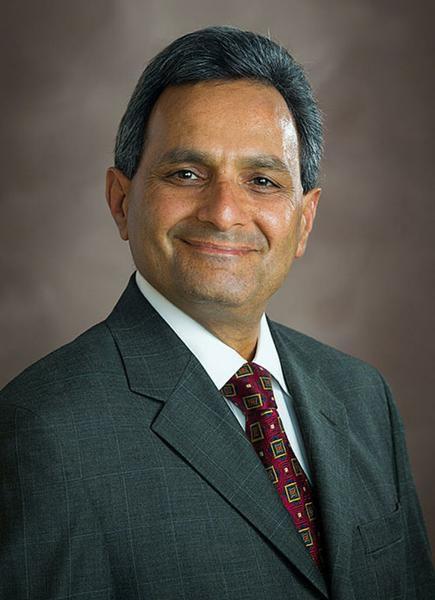 At 2:30 p.m. inside a meeting room adjacent to his office, Victoria residents gathered to hear Gary Branfman, a Victoria Jew and plastic surgeon, discuss the arson of the 2017 Victoria Islamic Center, racism and the importance of community understanding. Branfman, along with co-speaker Omar Rachid, a Victoria Muslim and physician recruiter, will give a version of their Monday talk at the Shared Challenges, Shared Opportunities Forum in Vancouver, British Columbia, on Wednesday.
Branfman insisted to planners of the Vancouver event that Rachid accompany him after receiving an invitation in late 2017. Organized by the Kwantlen Polytechnic University and Richmond Canadian Royal Canadian Mounted Police, the forum aims to examine racism and ways to fight it.
"It's part of their effort to basically enhance racial relations within their community," Rachid said.
Recently, Moten took an acquaintance with whom she disagreed about gun rights to coffee to discuss and understand one another's opinions. She said the experience was rewarding and an example of how Victorians can unite despite differences.
"Some of the things, we saw common ground. Some of the things, we had to agree to disagree," Moten said. "But we were able to do it in a very respectful way and come away with some understanding."
Those in attendance agreed people attending the Vancouver event could borrow lessons learned by the Victoria community.
Retired Lutheran pastor Sharon Wiggins, 76, of Victoria, said support expressed by the Victoria community was a reflection of the city's tradition of neighborliness as well as civic involvement by Victoria Muslims.
"They referee soccer games. They go to the Rotary Club. They operate on your heart, and that makes a big difference," Wiggins said.
Even before the arson that destroyed Rachid's place of worship and prompted Branfman to offer his synagogue's keys to mosque members, the men were hardly strangers to intolerance.
Rachid, a native of Lebanon, witnessed violence motivated by race and religion during the country's civil war when he was a youth. To audience members, he recounted arsons and bombs that targeted his family. He also remembered a cousin who was killed by a car bomb a week after being married.
"It was senseless," Rachid said.
Decades later, he found himself with the support of his neighbors amid the senselessness of his mosque's destruction.
"It restored (my) belief in humanity," Rachid said.
During Branfman's half of the talk, he promoted the importance of education in fighting racism, supporting points made by Rachid. After all, racism is learned, not inherited, and can be unlearned, he said.
"The world is a dangerous place not because of people who do evil ... it's people who sit by when the evil is going on and close their eyes and bury their head in the sand," said Branfman, paraphrasing a quote by Albert Einstein.
If racism is a social disease, its cure is education, Branfman said.
"Racism is a deadly cancer. No one is immune, and it begins quietly,"said Dr. Gary Branfman, a Victoria plastic surgeon and a Jew. "Its seriousness is underestimated until it spreads and affects everything in its path."