We all need to escape the real world every now and again.
And Theatre Victoria's latest production, Neil Simon's "Rumors," is just what the doctor ordered, providing audiences a whimsical but adult escape from the daily grind, said director and theater company veteran Karen Locher.
"We have had enough seriousness in our world right now," Locher said Wednesday. "This is a farce, and farces are totally off the wall — people doing impractical things, improbable things — stupid things. You can just abandon reality and sit there and have a good time."
"Rumors" is set to run at Victoria College's Leo J. Welder Center this weekend with two remaining evening performances and one matinee. The play, written by Simons, a celebrated American playwright who has received more Oscar and Tony awards than any other writer, showcases wickedly fun and smart writing sprinkled with a healthy share of adult themes as well as humor — and curse words.
"This is a play for grownups. It's not a play where you bring your 12-year-old to," Locher said. This is date night theater. It's absolutely and completely funny."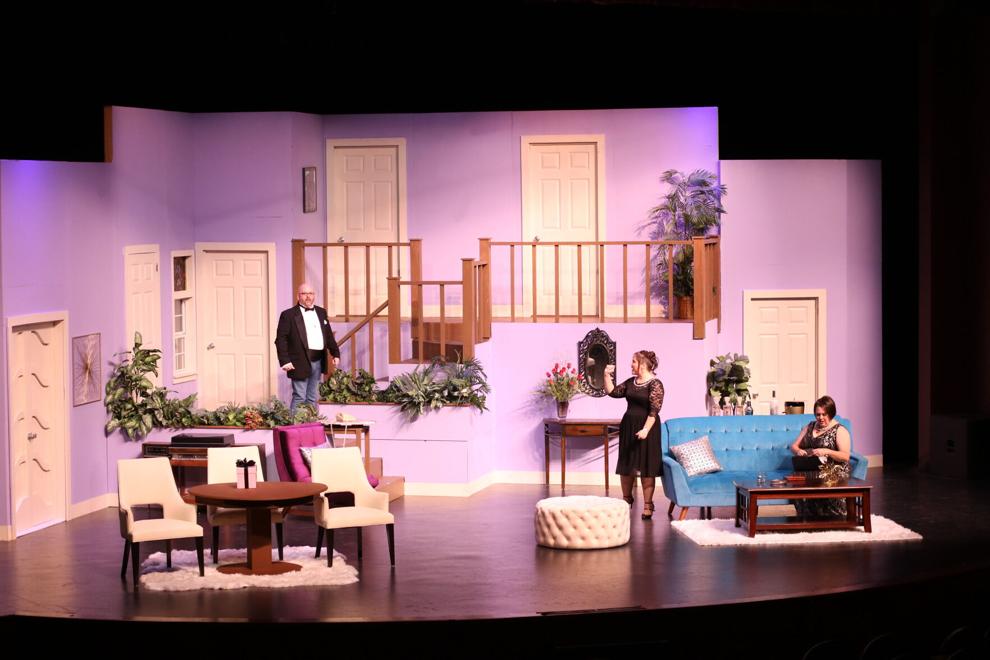 Set at a home dinner party, the play kicks off quickly when the Valium-inebriated host shoots himself in the earlobe, setting off a cascade of shenanigans between the arriving guests, who are forced to navigate not only that predicament but also their own messy interpersonal affairs.
Victoria resident and cast member Jennifer Rayburn, who plays bored housewife and socialite Claire Ganz, said she thinks audiences will have as much fun with the play as she did preparing for it. Rayburn, who was in the first production of Theatre Victoria's "Rumors," said she is returning to the stage after a 10-year hiatus.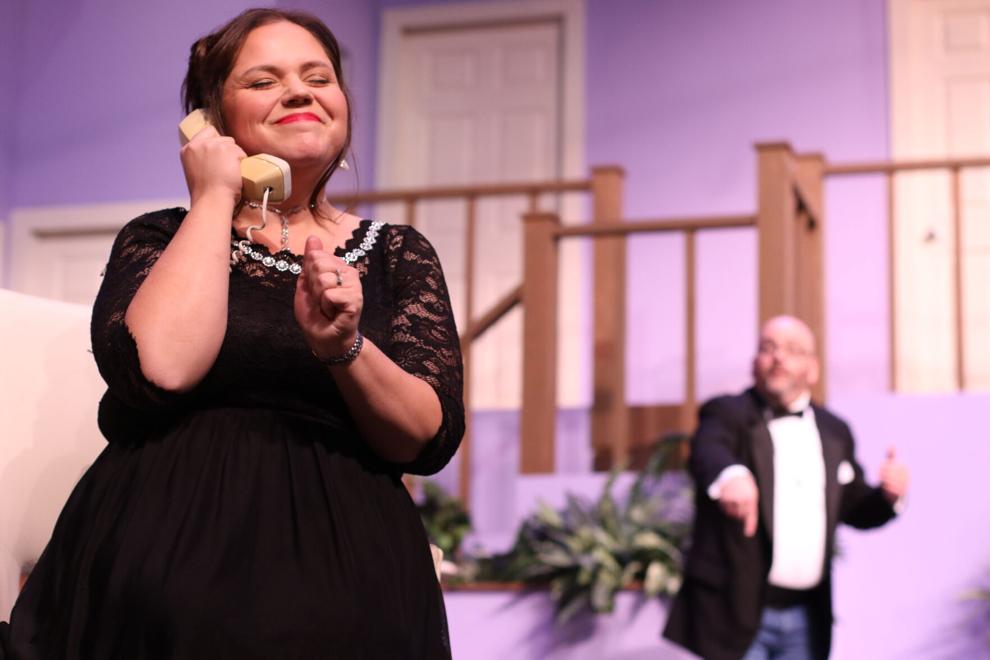 "The world is busy and congested, and there are so many things going on socially and politically," she said. "We don't often take time to laugh."
People these days, she said, also too rarely find an excuse to peel themselves away from the constant cycle of social media and endless scrolling. Too often, people bury themselves in their phones, even while watching films or enjoying dinner. Live theater, she said, is a blessing because the art form requires viewers to put down the electronics and focus on the stage and moment.
Additionally, the play offers a chance for audiences to examine the ridiculousness inherent in their own lives in a way that is insightful but also deliciously voyeuristic.
"We can see a little bit of ourselves and people we know in each of the characters," Rayburn said. "We get to laugh at ourselves."