Since becoming the focus of a Texas Rangers' investigation in fall 2017, Victoria County Precinct 1's constable has abandoned some duties of his office.
"Since the investigation, I've been doing his job and my job," said Precinct 2 Constable James Calaway, who took on the duties at the request of county officials.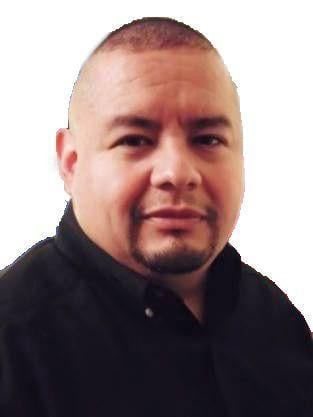 With Precinct 1 Constable Jesse Garza failing for months to serve legal documents for Precinct 1, that essential duty has fallen to Calaway, who already carries that responsibility for Precinct 2. In a written statement, Garza said he is not able to serve documents or patrol his precinct because his official, county-provided constable vehicle has remained impounded as Texas Rangers continue to criminally investigate him for abusing his office.
Garza refused to answer any questions about the nature of the investigation and issued only a statement.
"I do not have a county-issued vehicle to serve papers or patrol," said Garza, whose precinct contains Bloomington and Placedo. "Once the investigation is complete, I plan to resume my duties."
But Victoria County Judge Ben Zeller said Garza's reasoning doesn't make sense.
Authorities seized Garza's county-provided pickup truck after a Victoria County resident sent a letter alleging he committed official oppression, or abuse of his office. That letter, which was sent to the Victoria County District Attorney's Office, resulted in a Texas Rangers investigation that has continued for months.
Officials of the Department of Public Safety, which includes the Texas Rangers, have declined to specify how long the investigation may take and the exact nature of allegations against Garza. According to the Texas Penal Code, official oppression includes the abuse of a public servant's power to illegally arrest, detain, seize property, sexually harass or otherwise deny or impede someone's rights.
In the meantime, Garza continues to pull in bi-weekly paychecks from the county to the tune of $40,667 per year, said Victoria County Treasurer Sean Kennedy. Garza also works as a part-time courthouse security guard at the Gonzales County Courthouse, averaging about 15 hours every two weeks, said Becky Weston, Gonzales County auditor.
So far, Victoria County commissioners have received no request or complaint from Garza about a vehicle, Zeller said. But the county judge has received at least four calls from Precinct 1 residents who have complained of Garza's absence in the community.
"Why aren't you coming around? We need you," said Precinct 1 resident Norma Guerra, 61, who called Zeller in March to complain about Garza.
"If he is still getting paid to do the job, he should be (driving) down the streets, patrolling," said Precinct 1 resident Alberto Garcia, 73.
Residents expect their constables to routinely patrol and make themselves known in their precincts, Calaway said.
"We are the people's law," said Calaway, who added constables mainly serve civil legal documents.
But many in the precinct, including Bloomington resident Bill Harvell, 64, who supported Williams in the race, said Garza's service to the community after Hurricane Harvey has been exemplary.
"Since he took office, I think he's done a pretty good job," he said.
Although Precinct 1 Justice of the Peace Mary Ann Rivera declined to give her opinion of Garza's service, she said she has no control over Garza, who is an elected official.
Serving documents for her court, she said, is a task that must be carried out for her court to function.
"I need the paperwork to be served," she said.
Normally, justices of the peace rely on their precinct's constables to serve citations, lawsuits, eviction orders and any number of judicial writs, said Precinct 3 Justice of the Peace Robert Whitaker. They also serve as bailiffs for justices of the peace.
If a constable refuses to carry out those duties, a justice of the peace, who is also elected by residents, has little recourse, he said.
"That's a real problem," Whitaker said, adding, "I don't have to tell my constable what to do because he knows his job."
Because they are elected by the people of their precincts, constables can only be removed from office by a request from a county resident on the grounds of a criminal conviction, mental incompetency or intoxication, according to the Texas Local Government Code. After a judge signs off on the petition, a jury determines whether the grounds are valid.
Garza said he has no intentions to resign before the end of his four-year term − a serious cause for concern to the county judge.
"They need to have their constable working," Zeller said.