Victoria County commissioners spent millions on repairing buildings after Hurricane Harvey, but they are just learning they still have roofs that leak "terribly" and work "done wrong."
These and other alarming descriptions came straight from their own department heads in response to County Commissioner Kevin Janak's survey. Janak has been trying to sort out the Harvey mess for most of the year. The Victoria Advocate obtained the responses through a Texas Public Information Act request.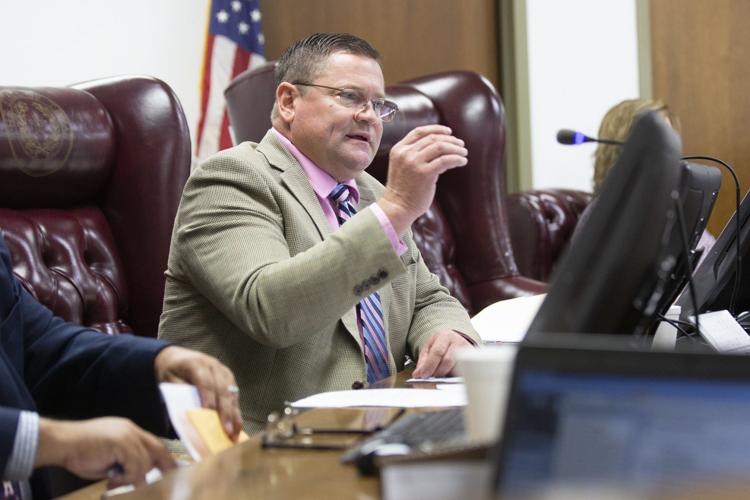 Commissioners still haven't established what work was done after the storm or explained why one out-of-state company, the Virtus Group, was hired without any competitive bidding or clear scope of work.
After the fact, Victoria County has asked the Virtus Group to put the pieces of the project back together and, in essence, justify its work. Down the highway, Refugio County is taking a much different and smarter course of action: It has filed a lawsuit against its insurer, the Texas Association of Counties, for improperly handling its Harvey claim.
Victoria and Refugio share the same insurer: The Texas Association of Counties referred both counties to the Virtus Group for reasons that remain unclear.
Refugio's lawsuit contends the adjusters assigned to its claim "conducted a substandard investigation and inspection of the properties, prepared reports that failed to include all of the damages that were observed during the inspections and undervalued the damages observed during the inspections."
Yet, the majority of the Victoria County commissioners seem intent on trying to make the mess go away. Their strategy is to stall long enough for the public to lose interest.
How should the review of Victoria County's spending of Hurricane Harvey recovery money be handled?
Fortunately, Victoria Regional Airport Chairman Trey Ruschhaupt, Commissioner Dennis Patillo and other business leaders continue to ask the tough questions. At a recent airport commission meeting, they pointed out the many repairs still needed.
County Commissioner Gary Burns said he hoped the earmarked money would yet go to the airport once Janak completed his report on Harvey spending.
"So will that be in this lifetime or the promised lifetime to come?" Patillo joked.
Patillo's sense of humor cuts straight to the seriousness of the situation: Without a transparent accounting of the Harvey spending, the county is doomed to never correcting its poor practices.
Janak needs to submit his report, for better or worse. The public and independent auditors need to start the process of reviewing the Harvey work.
Perhaps then Victoria will catch up to Refugio County in trying to make itself whole after Harvey. Instead of adopting a defensive posture of trying to pretend problems don't exist, Victoria County commissioners need to heed what Patillo said after Refugio filed its lawsuit.
"I congratulate Refugio for taking this step if they feel they were mistreated," he said. "It is the public's money we are handling, and matters need to be taken seriously."