Editor's Note: This is a condensed version of a "State of the City" speech Wednesday to the Victoria Chamber of Commerce:
What an honor for me to stand before you as mayor of Victoria. I still have difficulty processing that at times. When I hear someone suddenly say "Mr. Mayor," I find myself looking for him until I realize it's me.
When I finally made the decision to run for mayor, many including close friends, asked: Have you lost your mind? Why would you want to do this? After convincing them that iI was not experiencing an early onset of dementia, my response was simply, why not?
Victoria has been incredibly good to me over the span of a now going on 42-year career as a practicing architect in this community, not including the 11 years prior to that, beginning the first day I set foot in local architect Warren Young's office as a 16-year-old, who unbeknownst to that "incredibly young me" at the time, had just stepped through the door to a future which turned out to be beyond the wildest expectations of a 16-year-old.
Overall, I can say to you that the state of our city is generally good, but I can also tell you that from my perspective the state of Victoria can become better.
I want to challenge myself and everyone else in this room to have higher expectations of ourselves and our city. This city is rich in history and sits on a solid foundation we can all be proud of. It has "good bones."
But, folks, I don't want us to settle on being just good. I want us to strive to become the best we can be.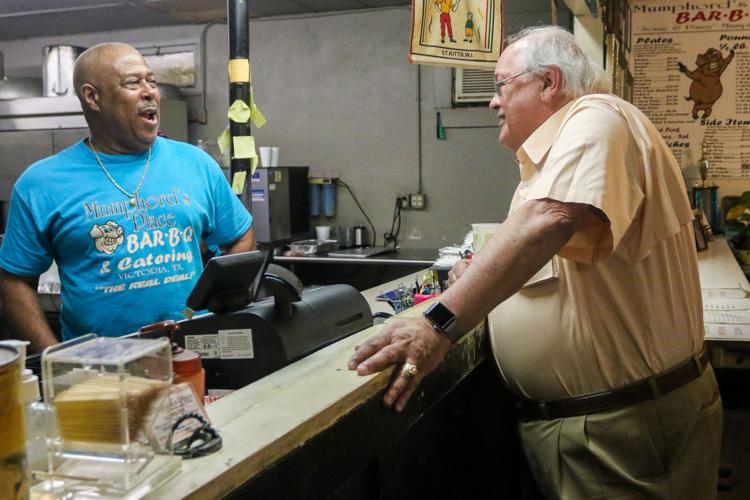 When I was campaigning, I purposefully reached out to people throughout this community: north, south, east and west and found a community which in many ways has drifted apart over the years. I have found that we have wonderful, almost entire communities, vibrant communities, who live and function independently within our city; communities within our community. We have, over time, stopped talking to one another.
We have a southside community that I remember fondly as a child, because I spent time with an aunt and uncle who lived there. When I was born, my parents and our family lived on Siegfried Street on the south side of Victoria. Even after moving to the north side of town on Anaqua Street, one block west of Shields School, in 1954, my mother would drive all the way across town to shop for groceries at Dick's West End, and did so until the day it closed. And mind you, Dick's supermarket, which is across Crestwood Drive from Shields School and still in business to this day, was two blocks from our house on Anaqua.
Folks, we have a south side, which is slowly dying and I, quite frankly, am suggesting to you that Victoria can not become "great" if we allow that to continue. If that part of our community dies, we don't have a community anymore. I heard of and started meeting with a group called the Southside Coalition monthly before the election and have continued to do so since the election. I can tell you that this is a dynamic group of people who are working very hard to make their community a better place to live.
Healthy debate
Now all is not gloom and doom because we can and we are moving in the right direction. The thing I am most pleased about since taking office has been the work of city council. I have the utmost respect for my six colleagues on council, several of whom have been friends and acquaintances for quite some time and others who are new to me.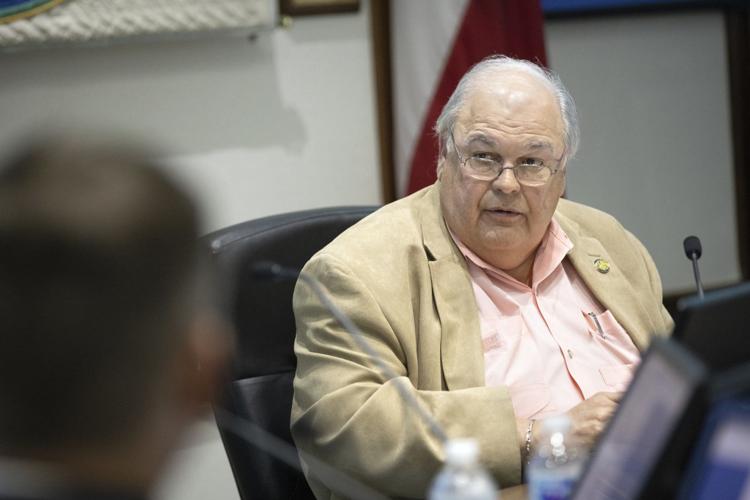 One of my goals as mayor was to encourage more conversation and debate on issues while striving to achieve consensus on issues, in an atmosphere of mutual trust and respect, especially on the tough decisions. I think we are doing just that. We are currently in a process of dealing with a particular ordinance which is of heightened interest within our community. We are currently split in our thinking, which is just fine. Given our brief history working together, I am convinced we will work through this issue in a serious and professional manner, remaining collegial in our deliberations, and all accept the final outcome, even if the vote is not unanimous.
I am also hopeful, and I believe a common will exists, for council to have more work sessions to discuss the bigger issues before us. Work sessions will allow for a more "to the point" conversation than possible under a Roberts Rules of Order constrained format during regular sessions.
New city manager
In addition to joining a fine council, I found that overall the city has an administrative staff filled with very competent professionals. But the biggest surprise, and as it turned out pleasant one, I found, was the day I met our soon to be city manager. I had just been sworn in on a Tuesday night, and somewhat feebly stumbled through my first council meeting and met Jesus Garza on the Thursday before he actually started work on Monday.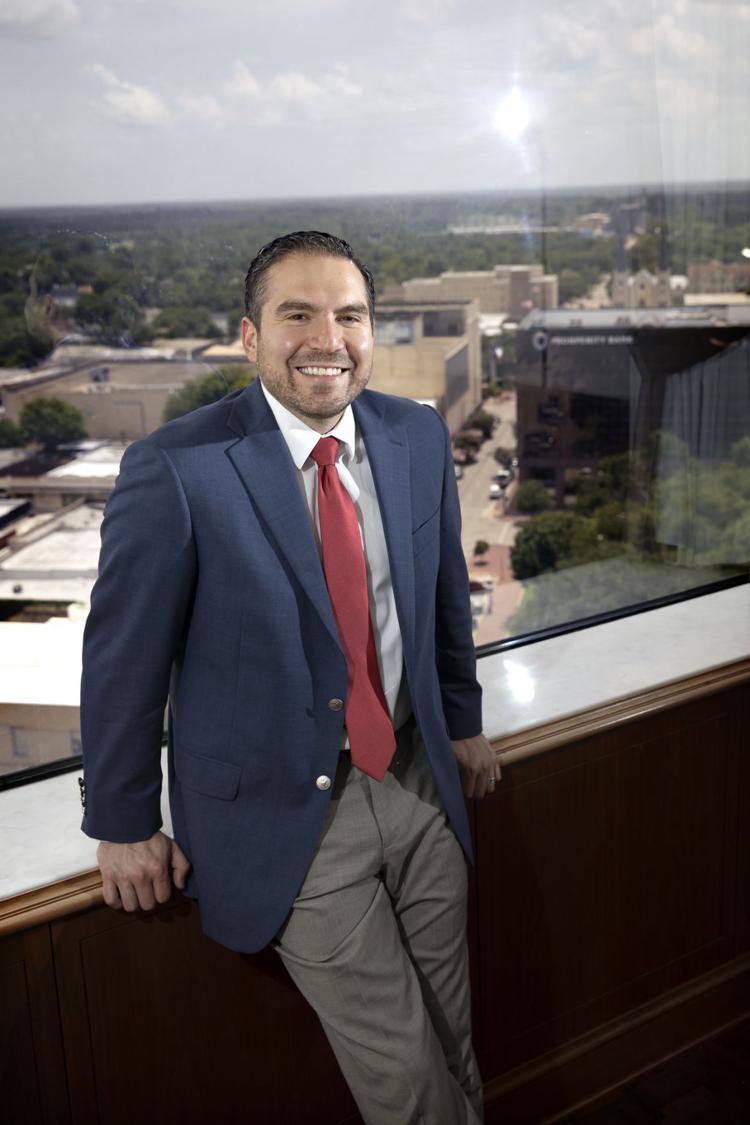 We met for several hours, and he may call me a liar, but we saw things eye-to-eye on most big picture issues we discussed. And yes, I know his name is pronounced "HAY-SEUSS," but he was "JESUS" to me that day. I hate to tell you, Jesus, but when I call you on my hands-free cell in the car, the confirmation response I get back before your number is dialed is "calling "Jee-sus" A, Garza, centimeter, is that correct?" because, in the contact info you sent me, you abbreviate your title city manager with (cm) in parentheses. Just thought you would like to know.
Great job, Paul, Tom and previous council in that hire! I was critical publicly of an outgoing mayor, with an outgoing city manager and outgoing longtime councilman hiring a new city manager prior to the election, but all I can ask now is will you, and the still sitting and re-elected members of that council accept my public apology?
Mr. Garza immediately presented us with a 100-day plan, which is winding down, but as part of the initial analysis of his administration has already presented us with a restructuring plan involving the addition of a second assistant city manager. I won't go into the details since he has already done so. Even though council is not involved in the hiring of the city manager's staff the funding of the requested second assistant manager will come up in council's budget discussions just now beginning. I find these to be exciting times.
Mr, Garza and his staff have already proposed to council and council agreed on procedures to streamline processes, especially in the areas of agenda preparation and contract approvals. Mr. Garza and his staff are researching even faster and more efficient agenda development software, we are now live-streaming our council meetings, as well providing a meeting recording process that will allow citizens to go online and choose from the agenda what parts of the archived meetings they wish to watch without having view the entire meeting waiting on the one part of the meeting they are interested in. I also know legal is reviewing procurement and contract protocols to create bidding processes which seek best value to the city and not just cheapest price.
Revitalizing downtown
We should work to revitalize our downtown. Part of Mr. Garza's new assistant city manager's job would be spearheading the Main Street program, working in concert with the non-profit Main Street board. An "opportunity zone" already exists for the downtown area and we need to take advantage of it.
I can also tell you that Judge Ben Zeller has indicated that the county wants to be involved in the effort, Victoria College already has a presence downtown with the Welder Center and Bob Glenn, University of Houston-Victoria president, has said on more than one occasion that the university wants to re-engage in downtown revitalization efforts.
Most importantly we have a city manager who understands what needs to happen and has experience in making it happen. We must better market the rich and unique history of Victoria, the story of which I believe has never adequately been told, and when it is, will lead to increased historic tourism and assure us of that place on the map of Texas history we deserve.
Throughout our city we need to see enhancement of both public and private facilities. To put it bluntly, we need to clean this place up! Many of the main corridors leading into our city are visually disgraceful! We must attract more appealing retail, dining, recreation, entertainment opportunities. Our infrastructure improvements must include consideration of more parks and even a dog park. The city needs more pedestrian and biking options. In a nutshell we must improve our "quality of life" offerings, not only for our current citizens, but more importantly for those considering moving here.
So, Mr. Mayor, how in the hell do we ultimately pay for all of this, you may ask? The most honest and truthful thing I can tell you is this: We cannot save our way to prosperity and we certainly can't tax our way to prosperity. We can start on many of these issues, but our only path to prosperity is through growth. More specifically, growth of our tax base. And, the only way we are going to be able to do that it to get serious (and to coin a popular phrase of our city manager) intentional about economic development.
See Part II on Monday's Viewpoints page.