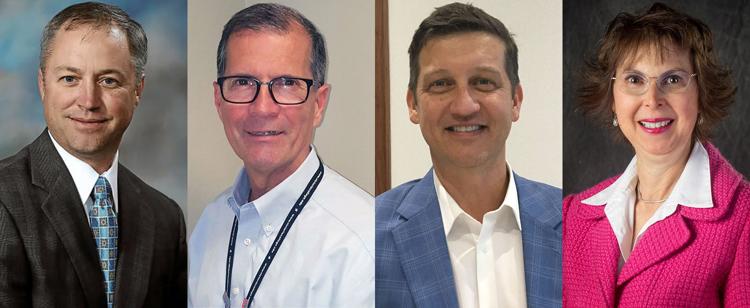 A terribly sad and troubling situation played out during the past several months in the Old Victoria neighborhood.
A homeless woman suffering from a serious mental illness took up residence in the affluent neighborhood. She resisted efforts to help her and exposed the neighborhood residents to her unsightly and unsanitary methods of living with no public restroom available. She also alarmed residents with her piercing howls and strange behavior.
Neighbors were understandably upset and concerned, demanding the City Council do something. Doing the best and right thing, though, is far from simple in such cases.
Victoria Police Chief J.J. Craig explained the dilemma during the council's Aug. 6 meeting: If officers arrest the homeless woman for any criminal offense, she would be taken to the county jail. There, state law dictates she be screened for any mental illness. If the screening finds her mentally ill, the law requires she be taken to a psychiatric bed for treatment or released.
The terrible failing of Texas' mental health system is there simply aren't sufficient psychiatric beds available. Thus, the woman would go right back to where she was because, Craig told the council, "There simply is no place to go."
Police officers will enforce any ordinance the council passes, Craig said. "However, it is by no means a panacea for solving camping issues of homeless persons, particularly those with mental illness ...," he said. "From a police department perspective, we simply cannot arrest our way through that problem."
Yet, council members Andrew Young, Jeff Bauknight, Jan Scott and Raphael De La Garza voted at the meeting for an ordinance that would force the police to get on this wasteful mental health merry-go-round. Only Mayor Rawley McCoy voted against the ordinance, asking that common sense and thought be applied to the complex issue before moving forward.
Not coincidentally, only McCoy attended two homelessness symposiums organized earlier this year by the University of Houston-Victoria. Only McCoy has been working for four years with the Gulf Bend Center Collaborative to try to bring more state mental health resources to the Crossroads.
For the four council members voting yes, it appears they just discovered the problem of homelessness when this one unfortunate woman showed up on their doorsteps. They insisted an ordinance needed to be approved that night.
Never mind that their police chief told them the answer wasn't simple. Never mind that their city attorney told them Victoria could be sued if an ordinance weren't done properly. Never mind that their city manager encouraged them to look for best practices before moving forward.
What factor do you think most contributes to homelessness in Victoria?
And never mind that the woman who caused the uproar was gone. Before they voted, council members learned that a psychiatric bed had been found for her. She was no longer in Old Victoria. This unusual problem – most homeless people try to sleep out of sight – was solved.
The news should have prompted the City Council to slow down and study what to do next. McCoy explained he wasn't against the city taking action – he just wanted to be sure Victoria was acting wisely and actually solving the problem.
"I really have an issue with supporting an ordinance that is going to create a revolving door and not truly solve the problem," McCoy said.
The audience, consisting mainly of advocates working on the issue, broke out in spontaneous applause to McCoy's comments.
Those advocates offered a variety of ways the city could help address the problem. The four council members, though, didn't even stop for a moment to consider these suggestions.
Ginny Stafford, chief executive officer of Mid-Coast Family Services, said a $40,000 match would make possible a 28-bed unit for the chronically homeless. That's right – only $40,000 to bring a $400,000 Housing and Urban Development grant to Victoria. The city could spend much more than that on police overtime required to arrest the mentally ill or on legal fees fighting an ordinance that might violate the Eighth Amendment of the U.S. Constitution, which bans cruel and unusual punishment.
Lawyer Jim Cole, an Old Victoria resident, said his neighbors' concerns were real and understandable, but he encouraged council members to think beyond their neighborhood. Cole also is board president of Promise Pointe, a new nonprofit working to provide tiny houses for the chronically homeless.
He urged council members to do more than settle for an emotional response to a difficult problem. As any conservative can attest, new legislation isn't the answer to everything. Sometimes, in fact, it's exactly the wrong thing.
Cole pointed out the city could be wasting taxpayer money by passing an ordinance that prompts an expensive legal battle. As city attorney Thomas Gwosdz told the council, four cities across the country already have lost legal challenges to similar ordinances.
The homeless woman in Old Victoria is getting the help she needs for now. If common sense prevails, that should give the City Council time to chart a better path for all of Victoria.