Colonists unhappy about "taxation without representation" tossed British tea into the harbor in a bold act of defiance. Against this backdrop, our founding fathers penned the First Amendment, the most beautiful 45 words in the English language.
Channeling this spirit, the Victoria Advocate filed a lawsuit Monday against the Calhoun Port Authority for violating the Texas Open Meetings Act. The port's elected board of directors did this by hiring former Congressman Blake Farenthold to a $160,000 lobbyist job without letting the public know in advance that this was even being considered.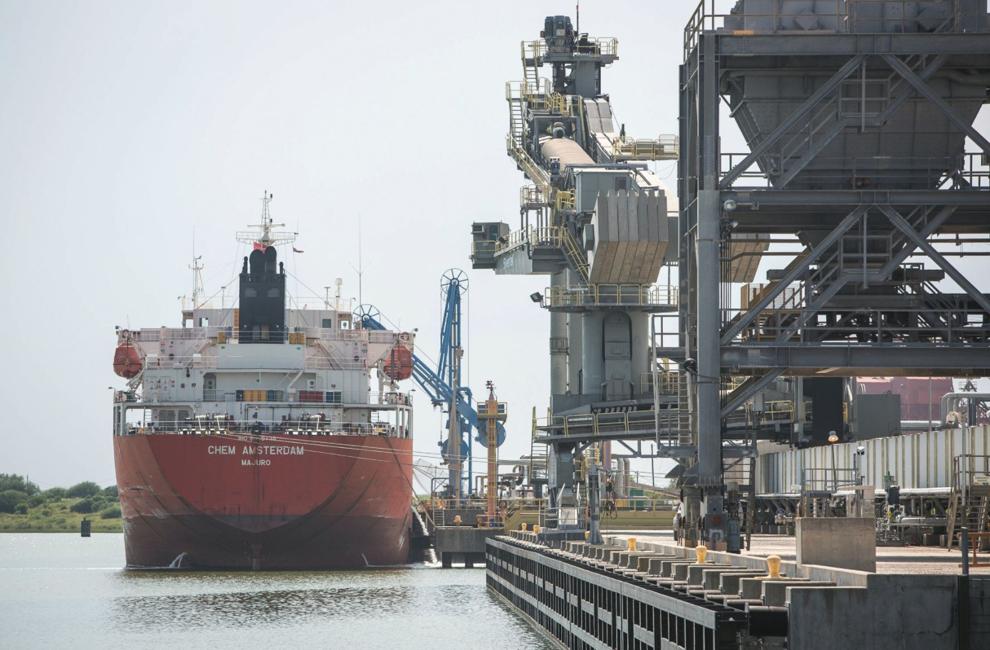 In terms our founding fathers would use, this amounted to taxation without representation. A taxing governmental body is required by law to conduct its business in public view.
Fast forward about 200 years. The Texas Open Meetings Act and the Texas Public Information Act sprang from the Sharpstown scandal of 1971-72, when two dozen state officials were accused of bribery and fraud. In response, state legislators passed a series of reform measures, most notably opening most governmental records to citizen scrutiny and expanding the requirement for open meetings of governmental policy-making agencies.
Basically, lawmakers said then, "We need to let the people police the people's business."
The public's right to know in Texas has been dying a death by a thousand cuts since then. Legislators have carved out countless exemptions to the open government laws, often in response to government associations' lobbying efforts. Many elected officials prefer to keep the public in the dark.
The Freedom of Information Foundation of Texas and a variety of media organizations fight this expanding shroud of secrecy. For the past 17 months, I've had the honor of serving as the elected president of the FOI Foundation of Texas board. From this view, I've heard many stories from across the state of the fight for public information.
That's why our locally and family owned newspaper felt compelled to do our part in stopping this egregious violation of the state's open government laws. The lawsuit is not about whether our editorial board thinks the port's hiring of Farenthold is a good or bad idea. Rather, it's about supporting open government. A lawsuit is the remedy the law prescribes.
Michael Cloud, who received the GOP nomination for Farenthold's District 27 seat, is running on a platform of breaking the Washington, D.C., "culture of corruption." Over a friendly cup of coffee recently, I told him the best way he can do this is to make open government his top priority in Congress.
I shared a similar message a few years ago when the Calhoun County Republican Club invited me to speak. There, I offered my favorite quote by founding father Thomas Jefferson:
"The basis of our governments being the opinion of the people, the very first object should be to keep that right; and were it left to me to decide whether we should have a government without newspapers or newspapers without a government, I should not hesitate a moment to prefer the latter. But I should mean that every man should receive those papers and be capable of reading them."
Supposedly, we have advanced as a country since Jefferson wrote these words in 1787. However, the public's support for the First Amendment feels more tenuous than at any point in my lifetime.
Still, many readers let us know last week that their support for the First Amendment remained rock solid.
"Things like this need to be brought out to the public," longtime Advocate reader Kathy Allen, of Victoria, called to tell me, "and I find the newspaper is the only way to get it done."
We appreciate this outpouring of reader support for our watchdog journalism. If you want it to continue, support not just your local newspaper but the Freedom of Information Foundation of Texas and all other efforts to strengthen open government laws. We must remain vigilant in ways large and small for our improbable experiment to succeed.
Think of it as your way of being there when colonists dumped tea into the Boston Harbor. This time, though, the murky body of water is the Calhoun port.