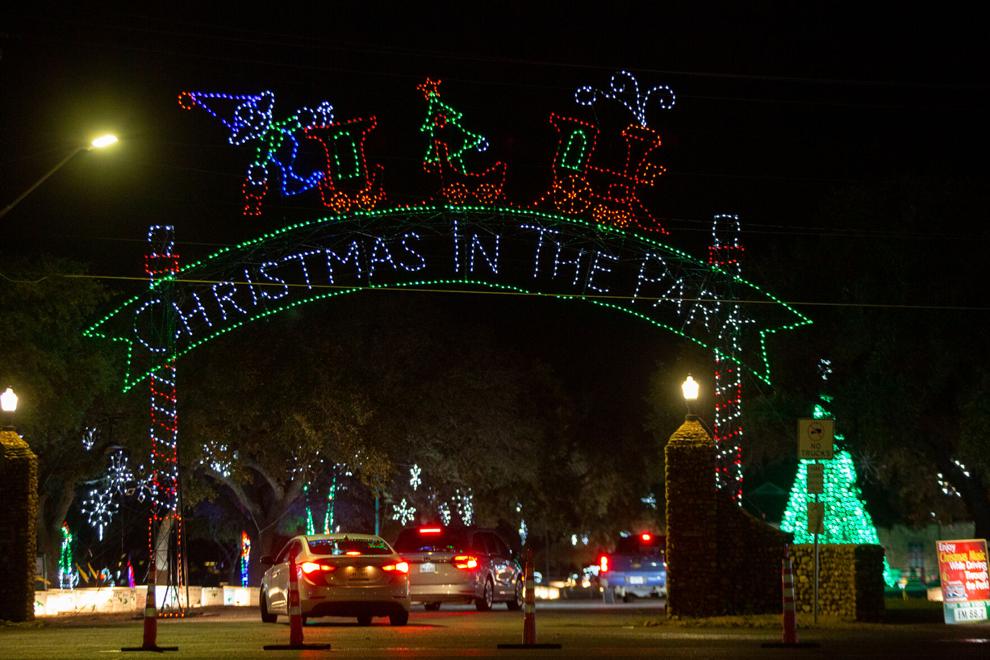 CUERO — At five minutes to 6, a switch was flipped and more than 280 individual lighted displays blinked into life at Cuero Municipal Park.
In Cuero's Christmas in the Park, a magnificent Nativity scene, graceful swans, towering pine trees and hundreds of other displays made of light illuminated a fixed route for visiting motorists to enjoy.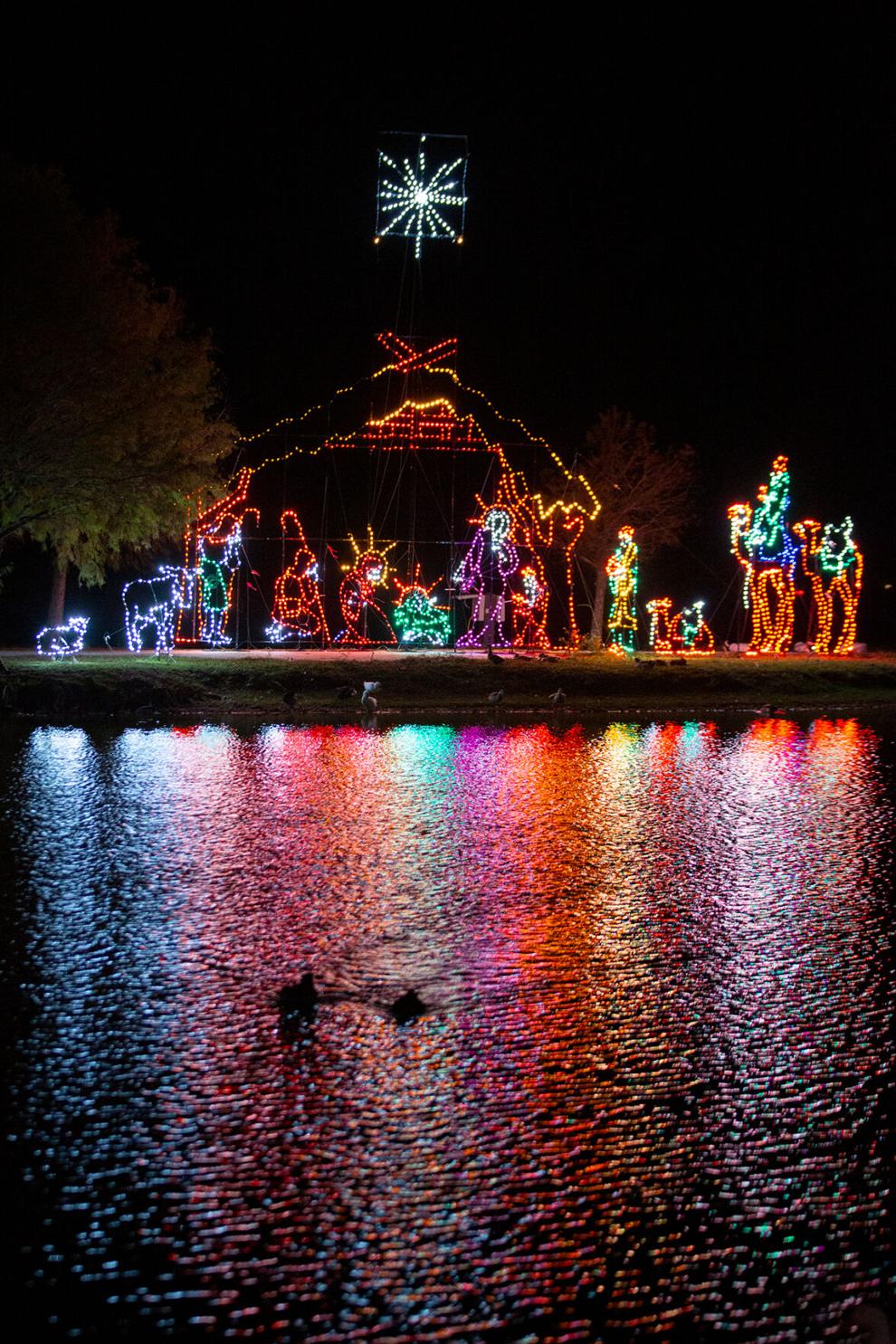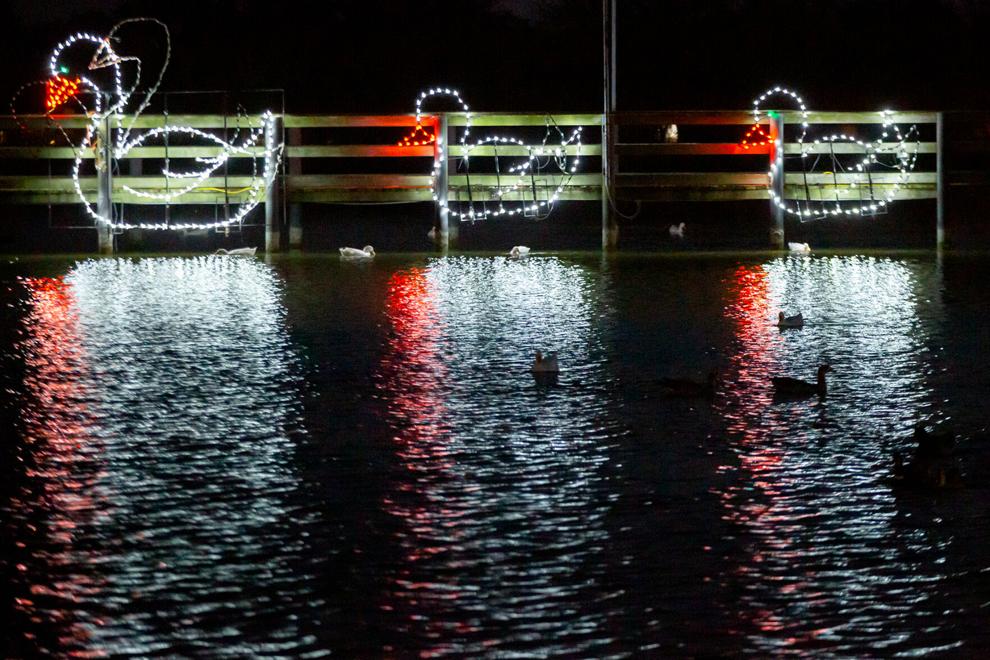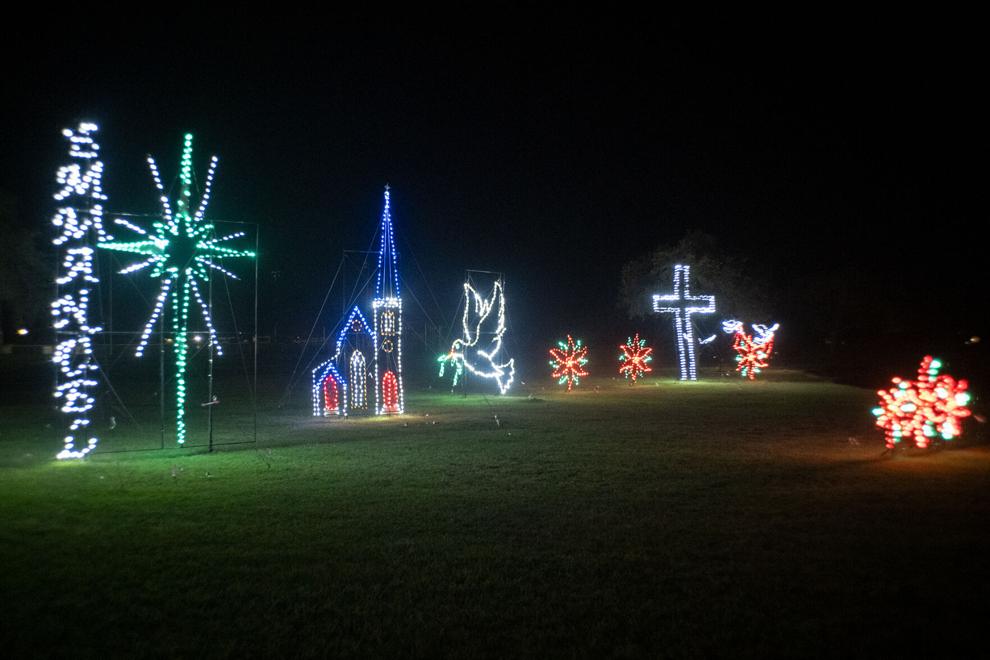 The annual event opened the Monday of Thanksgiving week and will continue running until Jan. 1. The park is open every night from 6 to 10 p.m. and features special events including "Hot Chocolate Thursdays" and a live Nativity scene performed by the First United Methodist Church of Cuero on Sunday.
On Jan. 2, the Cuero Wellness Center will host its third "New Year. Fresh Start!" community walk or run through the park.
Greeting drivers toward the end of the route on Tuesday was a group of volunteers including Cuero City Secretary Jennifer Zufelt and Rhonda Stastny, who handed out peppermints to event goers.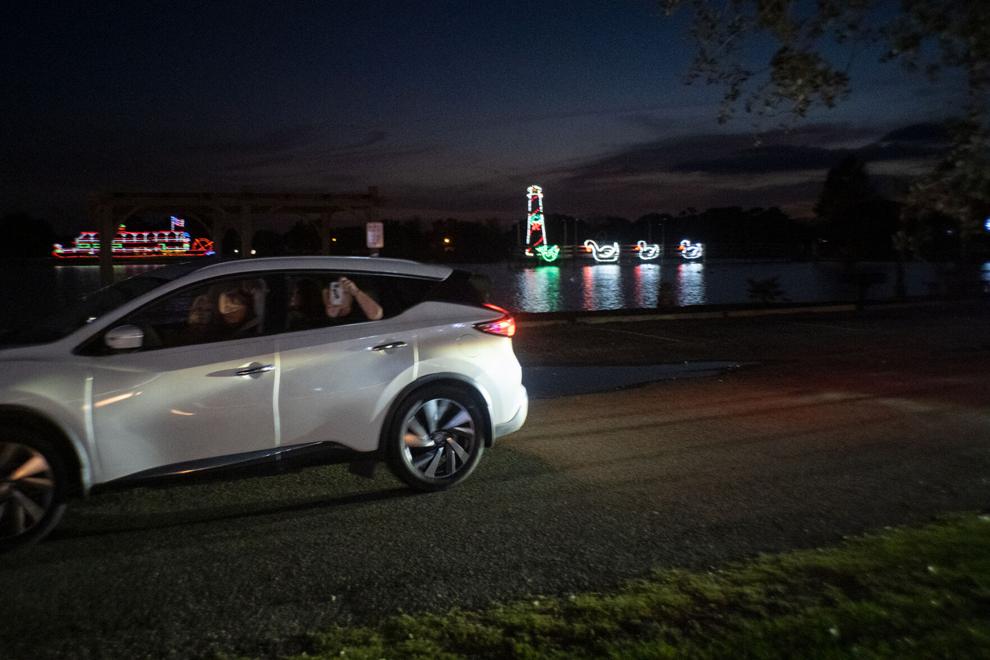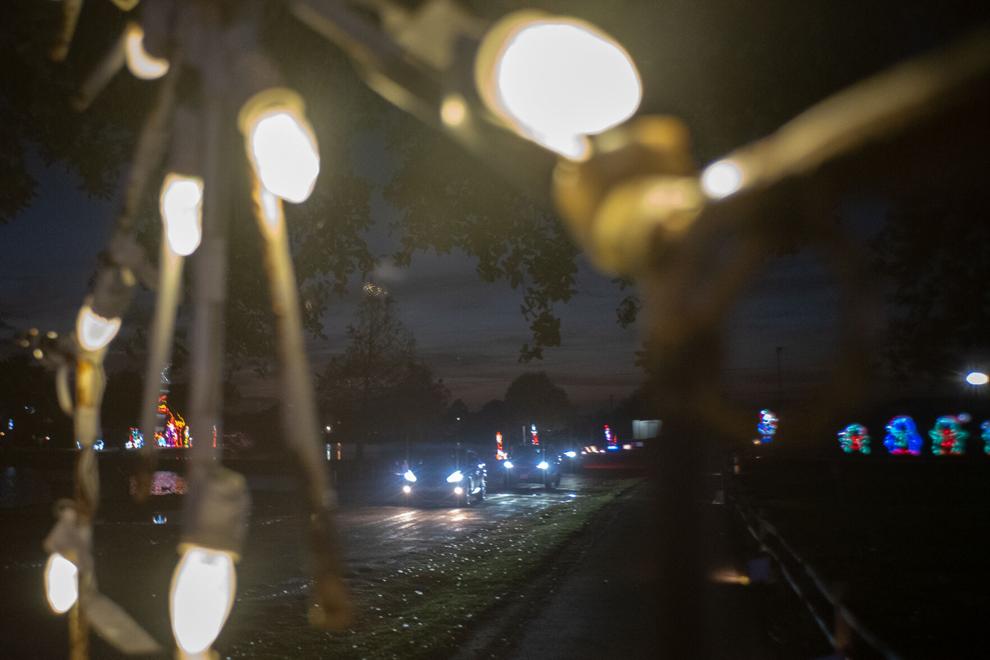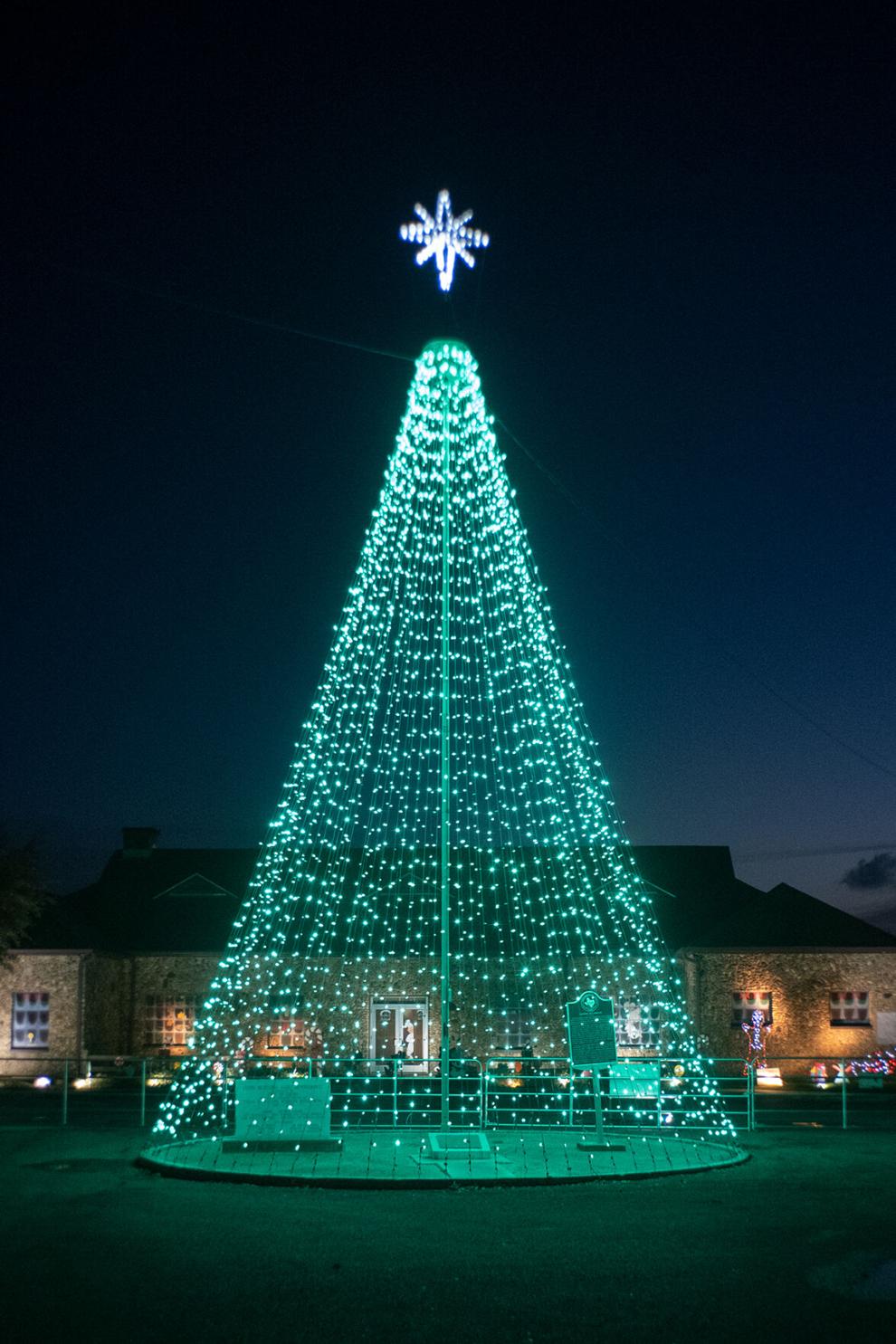 The two said this year's Christmas in the Park featured more light sculptures than in any other year. A visitor count recorded by the Cuero Development Corp. indicates this year has seen more visitors than any previous and it's expected to keep growing.
"It's definitely grown since the very beginning. Definitely," said Kim Ley, who has attended every Christmas in the Park since the tradition began in 2000 with the lighting of the Cuero Municipal Park gazebo.
Taylor Watson agreed, adding she couldn't immediately give the number of times she's visited because it has been so many.
New this year is a parking area toward the end of the route where guests can take pictures in front of several particularly impressive light installations and benches in the shape of snowmen.