POINT COMFORT — On Thursday afternoon, Seadrift environmental activist Diane Wilson rummaged in the mud along the banks of Cox Creek in Point Comfort and dug up a handful of dirt sprinkled with small plastic pellets.
Wilson's legal battle against Formosa Plastics, the petrochemical company that operates a near-2,500 acre complex in Point Comfort, culminated in a $50-million settlement approved by a federal judge in 2019. But Wilson still regularly patrols the waters of Cox Creek, the site of about a dozen of the company's stormwater drainage outfalls, in search of the plastic pellets that have been leaking into local bays and waterways for years.
Since June, Wilson has had some help.
Just across Farm-to-Market Road 1593 from Formosa's production complex sits a 7,000-square-foot building that houses a mechanism designed to continuously monitor the company's discharges of plastic 24/7 — a first of its kind for the plastics industry, sources say.
"It's amazing, it's progress, and it's what I think every plastics company should be doing," Wilson said, standing by the railroad tracks that limit public access to the new facility. "It's the way to stop plastics from being discharged into U.S. waters."
As part of the 2019 settlement, Formosa signed onto a consent decree that committed the company to "zero discharge" standards.
This begged the question of how to keep track of the plastic pellets and particles emitted at the company's outfalls in Cox Creek and Lavaca Bay, which include pressurized pipes whose mouths sit beneath the water's surface.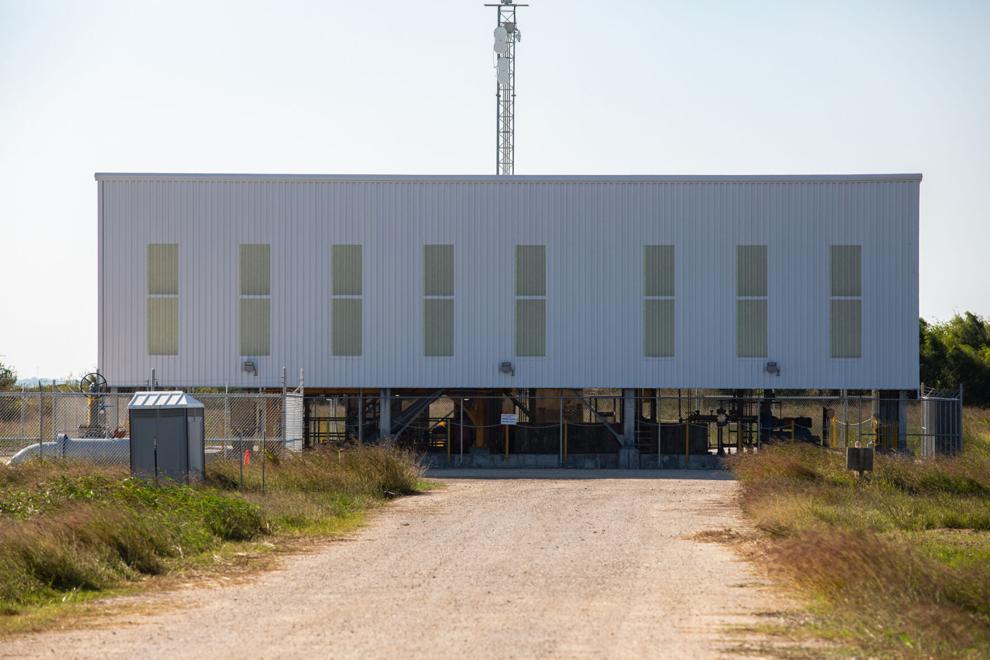 To those advocating for more stringent regulation of industry, it was important that the plastic pellets found by volunteers like Wilson be tracked and traced back to their source.
"Our thinking was we needed some system to be able to monitor the wastewater discharge before it entered Lavaca Bay," said Jennifer Richards, an attorney with Texas RioGrande Legal Aid who has worked on remediation efforts related to the settlement. "We were hoping the (monitoring facility) would provide irrefutable evidence that plastics were exiting Formosa's wastewater system and entering the bay."
A Formosa spokesperson did not respond to a written list of questions in time for publication.
Attorneys working with Wilson on the lawsuit enlisted Aiza Jose-Sanchez, an engineer who has worked in stormwater and wastewater management in both municipal and industrial settings, to design a facility that would allow a third party to monitor plastics emitted through the pressurized 30-inch pipe that carries wastewater from Formosa's treatment plant into Lavaca Bay.
"When the consent decree was being formulated at first, they asked me, 'How are we going to do this?'" Jose-Sanchez said. "You have a line that discharges into the bay, but the line is submerged inside the bay — it's not an outfall that you can see."
Jose-Sanchez designed a four-inch vertical pipe, which she likened to a straw, to siphon water off the 30-inch line and into the new monitoring facility, which she said provides a representative sample of the wastewater flowing out of the Point Comfort plant at all times. A patent for the system is pending.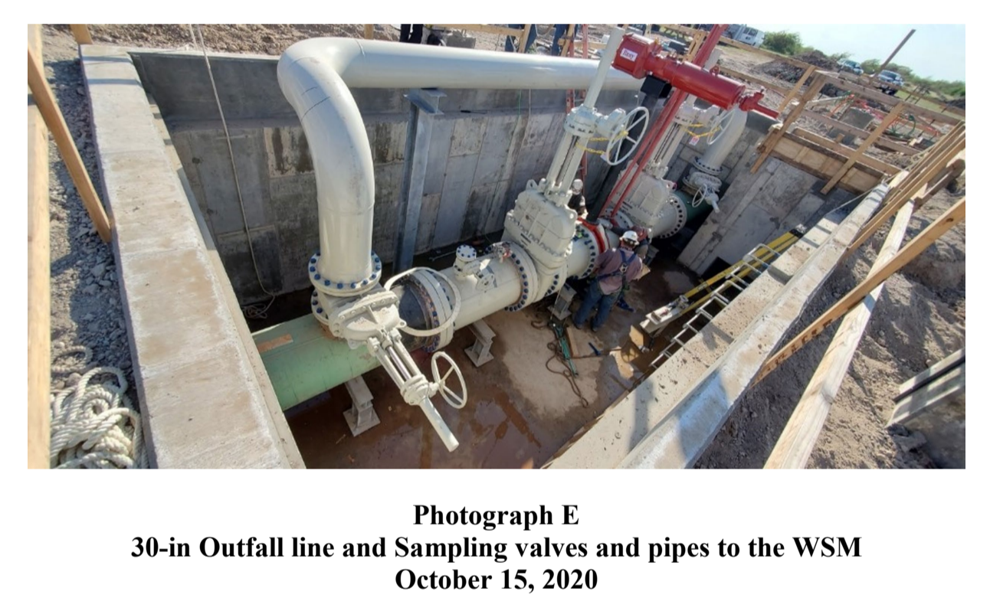 Inside the monitoring facility, samples of the wastewater are automatically collected into plastic vials whenever the plastics concentration in the water exceeds a certain threshold. A large net also traps plastic pellets and powder siphoned from the outfall line.
Roughly a "couple of dozen" Formosa employees, including members of the company's maintenance, civil and instrumentation teams, worked with Jose-Sanchez to build the monitor, she said, helping to tweak her design so that it met the specific requirements of the company's facility.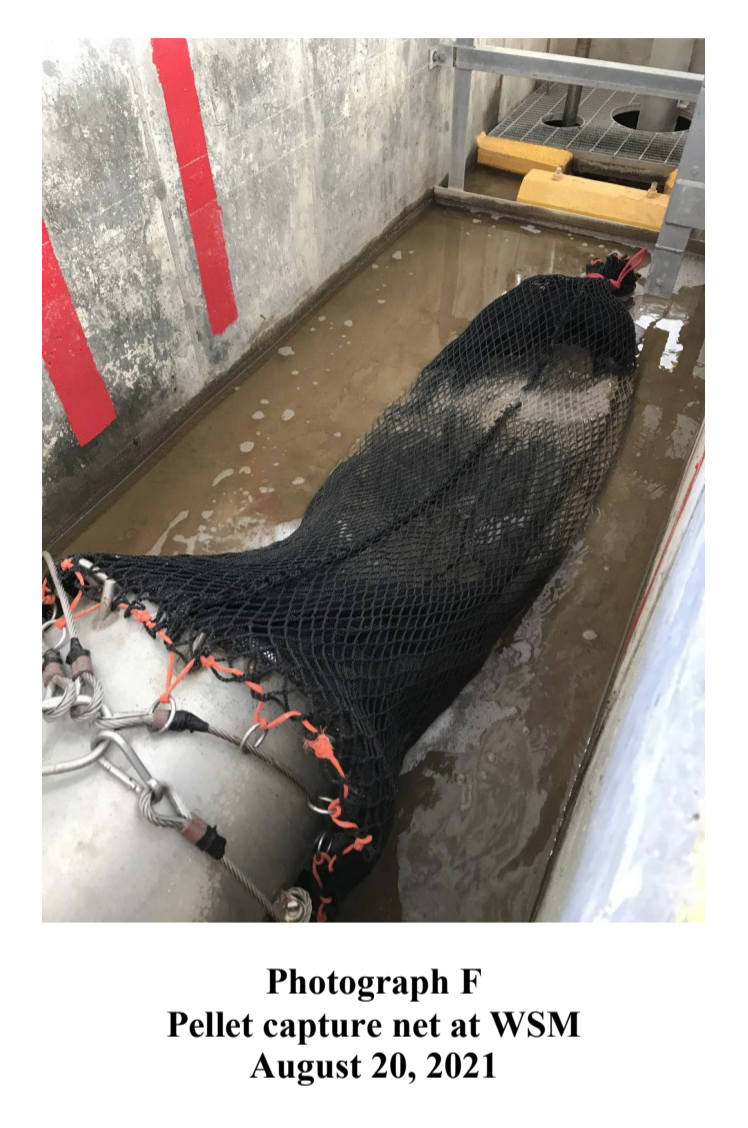 "Working with Formosa has been, from my perspective, really, really great," she said. "There were disagreements, but we get on the phone, or we get on the ground over there (and discuss them). Collaboration has been pretty seamless."
Any detection of plastic pellets, powder or flakes triggers a violation on Formosa's part. Each discharge results in a fine paid out to the Matagorda Bay Mitigation Trust, which will award the funds to local environmental initiatives. The fines currently sit at $20,000 per discharge and will increase annually up to $54,000.
Since June, when the monitor began working full-time, 55 violations have been detected, resulting in the completed or pending payout of $1.1 million in fines.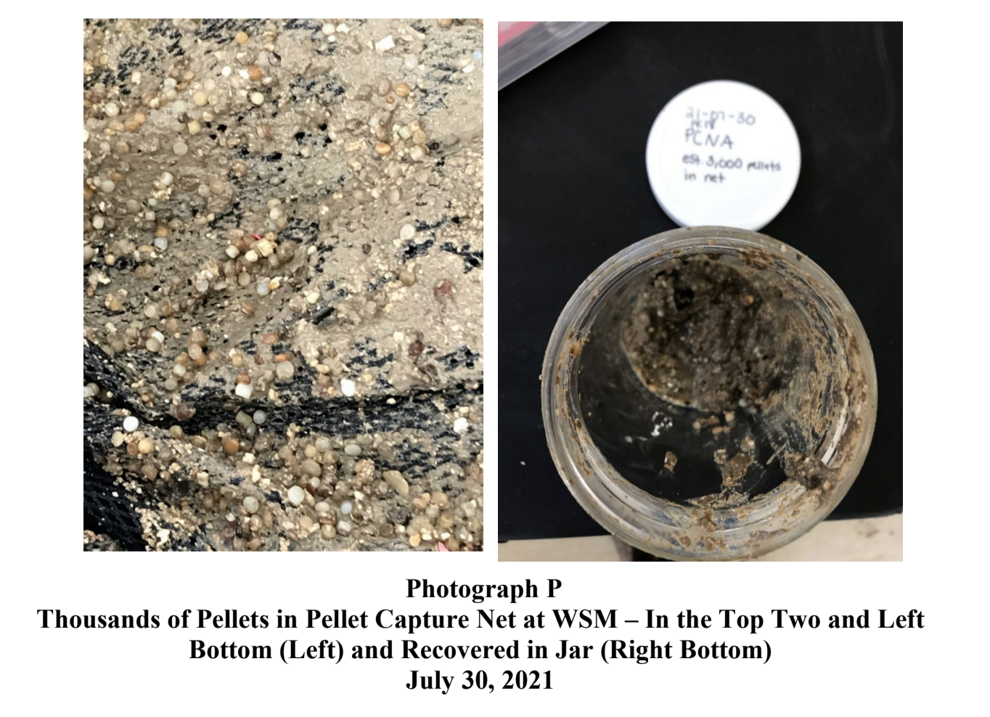 "Otherwise, you are sampling all over the bay, and then you take it to the company, and they'll deny that it was their pellet, their powder — they will deny that it's really plastic or that it's nurdles at all," said Wilson, referring to the small pellets used in plastics manufacturing. "We constantly ran into that."
Jace Tunnell, director of the University of Texas Marine Science Institute's Mission-Aransas National Estuarine Research Reserve and founder of the Nurdle Patrol, a citizen-led initiative to collect and document plastics pollution, said he hopes more facilities adopt similar monitoring technology — though doing so likely will not happen without public pressure, he said.
In this year's Legislature, Republican State Rep. Todd Hunter introduced a bill that would have established a statewide zero discharge standard for plastics facilities, including requirements for any observed discharges to be reported within two days. That bill was referred to the House Committee on Environmental Regulation but did not advance.
"If we leave it up to the company to self-monitor, that is not going to work — we've seen that time and time again," Tunnell said. "What Formosa is doing right now with their wastewater, and monitoring it, that needs to be done at every facility."